Charcuterie Board
A quick trip to the Italian market can lead to the most delicious Hors d'oeuvre platter! This one consists of Parmigiano Reggiano cheese and Manchego cheese. The meats include: Genoa Salami, Pepperoni, Capocollo, Soppressata, Prosicutto. I also topped the plate off with some stone ground mustard, capers and truffle Marcona almonds! Serve up lots of delicious crackers and it becomes a meal in itself. Be creative when designing your own Meat and Cheese Platter!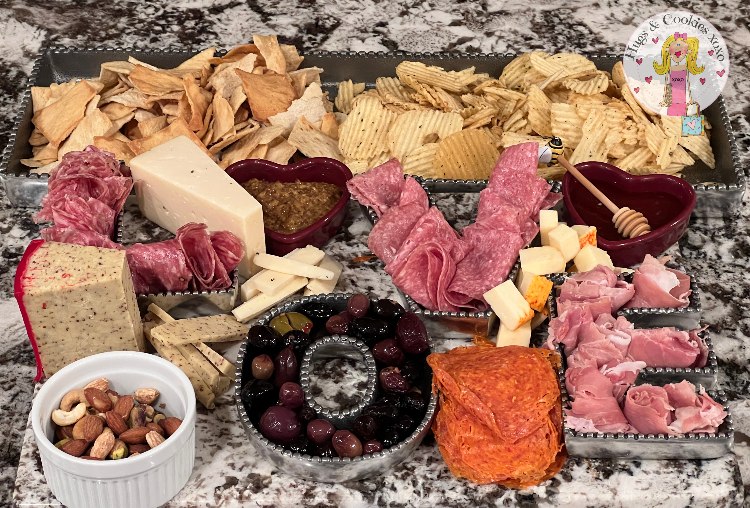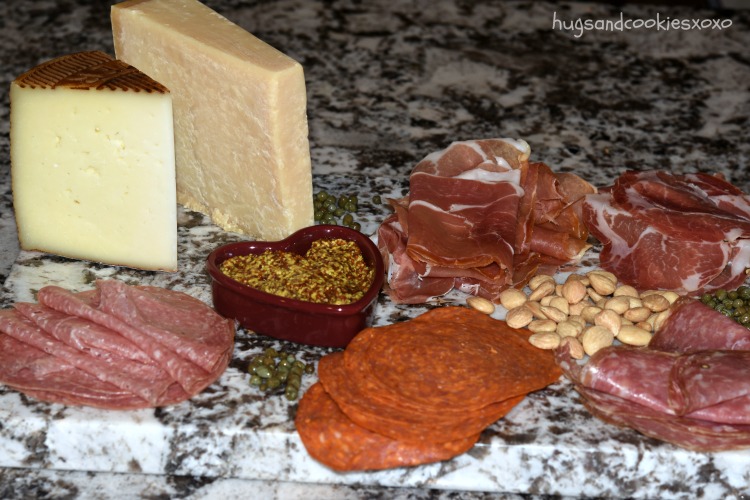 Here is my update to that! Including my adorable love dishes from the hubby!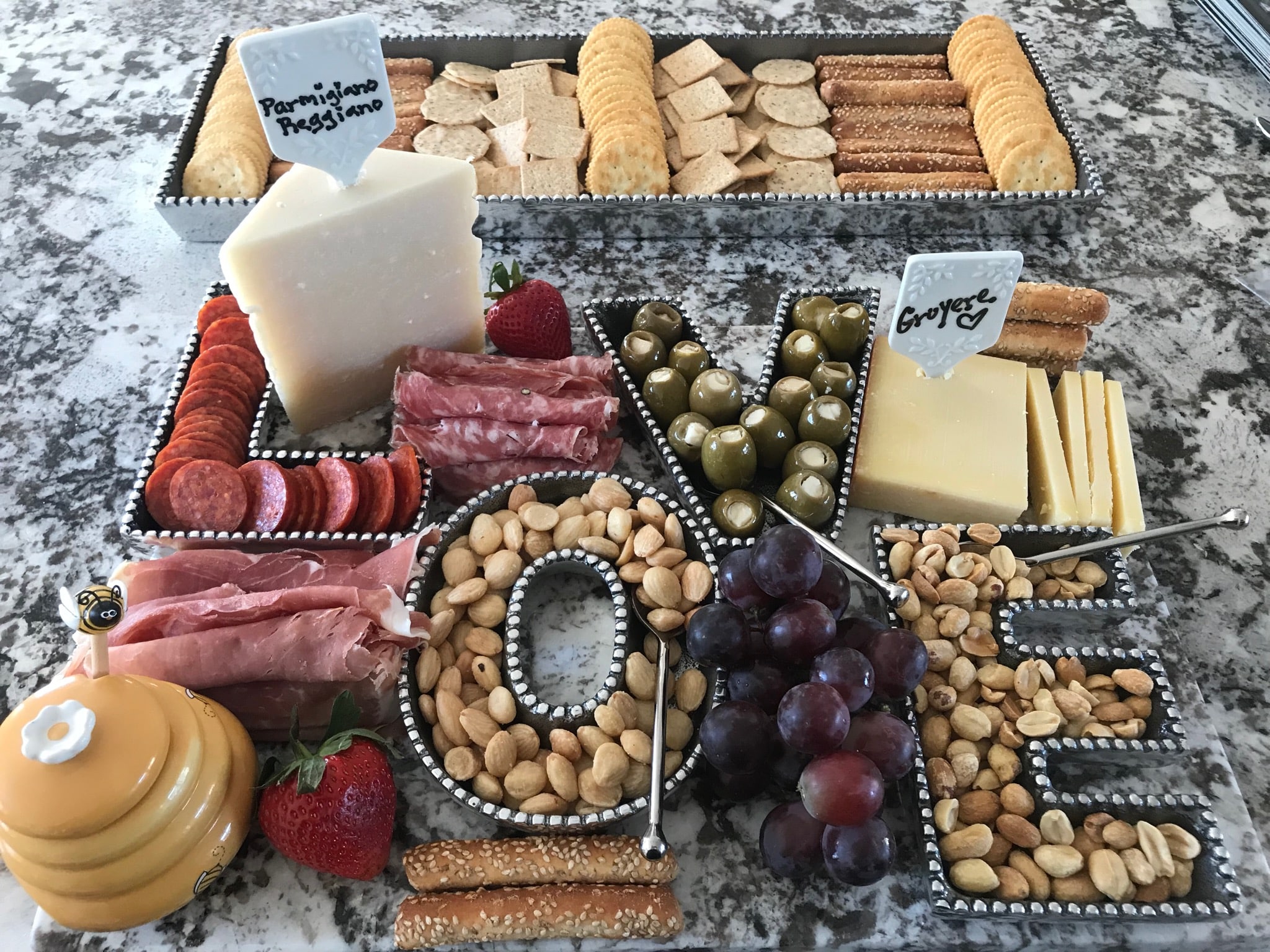 August 2020-Here is my latest charcuterie board! Rum runner cheese, herbs de provence and truffle cheeses. The meats include prosciutto, sopressata and salami. All from Whole Foods. Also included: honey, stone ground mustard, marcona almonds, grapes, strawerries and garlic lemon olives.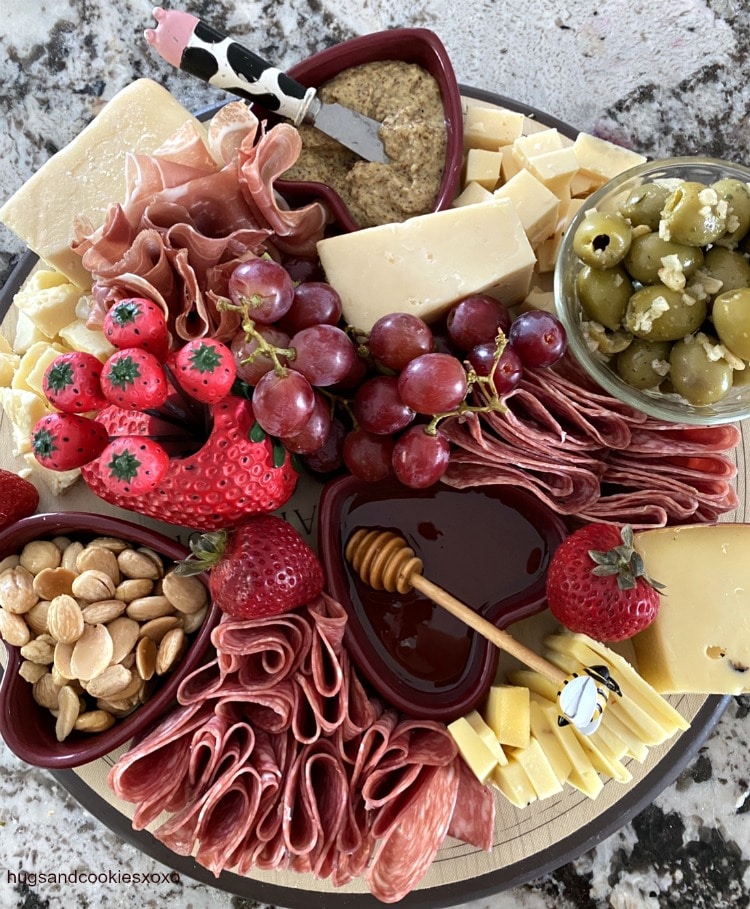 This one featured fresh mozzarella drizzled with olive oil and chopped parsley.