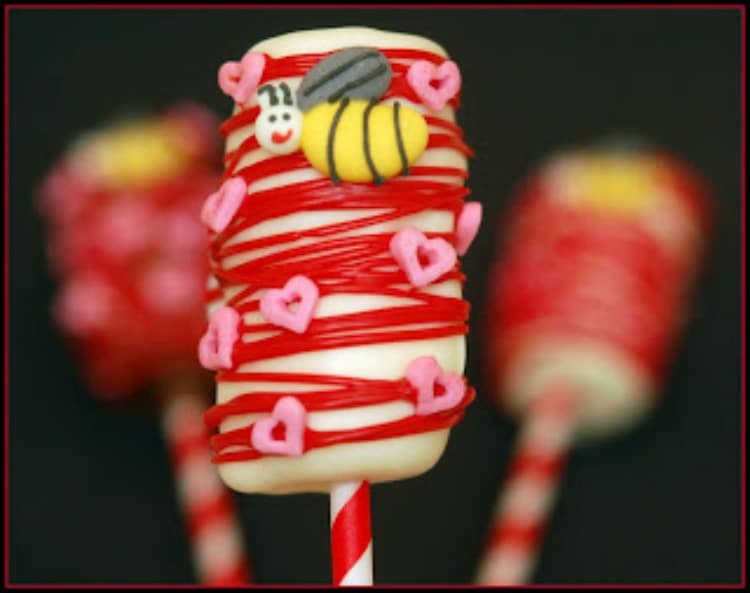 BEE MINE!
WISHING EVERYONE A WONDERFUL VALENTINE'S DAY FILLED WITH LOVE, HUGS & KISSES AND OF COURSE, CHOCOLATE!!!
HERE ARE MY CHOCOLATE COVERED MARSHMALLOW POPS!

Just thread 3 marshmallows on a decorative straw. Melt chocolate or white chocolate disks. Dip the marshmallows and use a spoon to coat the marshmallows evenly. Lay on wax paper to set. Add sprinkles and drizzles of chocolate white wet still. Pop in fridge to set up!
You May Love These, Too! XOXO