Sherry Chicken Soup
This is my new favorite chicken soup. It produces such rich flavor you will love it, too! I served it deconstructed because my kids are picky! One hates carrots, one hates chicken! This made it nice and easy to customize everyone's bowl of soup! I also made orecchiette but feel free to use any noodles or pasta shapes your family loves. For the broth I love to use Trader Joe's Free Range Organic Broth. It is beyond delish!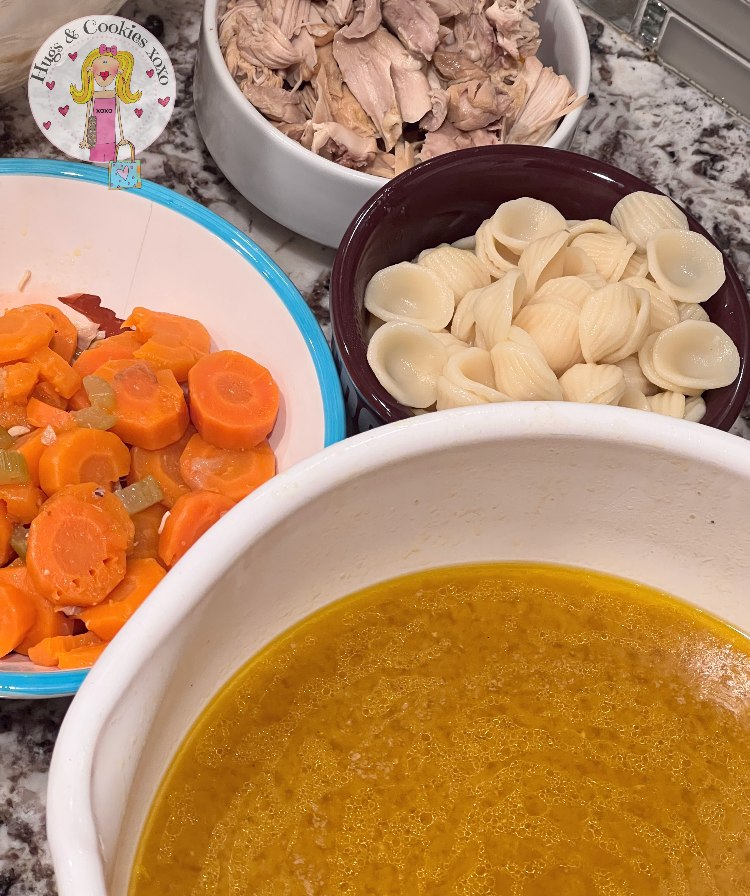 You may need:
Sherry Chicken Soup
Ingredients
2 T. olive oil
2 T. salted butter
1 onion, chopped
2 shallots, sliced
5 cloves garlic, chopped
2 ribs celery, chopped
6 large carrots, chopped
handful fresh dill, chopped
⅓ cup dry sherry (use the good stuff from a liquor store)
1 parmesan cheese rind
8 cups chicken broth (I highly recommend Trader Joes broth in the red carton!!! So rich)
1 whole chicken, cut up
Pasta, I cook it separately
Instructions
Melt oil and butter In a large Dutch oven over medium.
Add onions, cooking 5 minutes.
Add shallots, garlic, celery, and carrots.
Add just a touch of salt and cook an additional 5 minutes.
Add the sherry and broth.
Bring up to a boil. I added 2 T. kosher salt. (We like salt so you may want to try less-can always add more later.)
Add chicken pieces, dill and parmesan rind.
Cover and lower to a simmer for 60-90 mins.
Remove chicken and shred, discarding bones. Remove rind.
Taste for salt!
Adapted from
Half Baked Harvest