Cheesy Rigatoni Cake
This cheesy rigatoni cake does not disappoint and is so much fun to make with the kids! You can chop the cheese and let the kids stuff them into each noodle. A fun activity to complete together and a delicious lunch or dinner to eat together. You can also play around with this recipe and and sausage or meat sauce. Feel free to use fresh mozzarella on top, too. Some mini meatballs stuffed inside would be great too! My latest thought is to brush some melted butter on the noodles and salt before standing them up and adding the sauce! Mmmmmmm! I think I will try that next  time!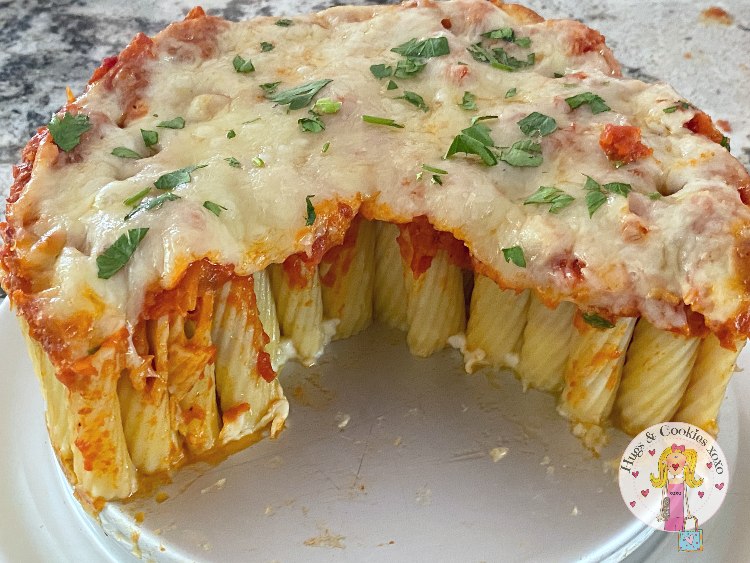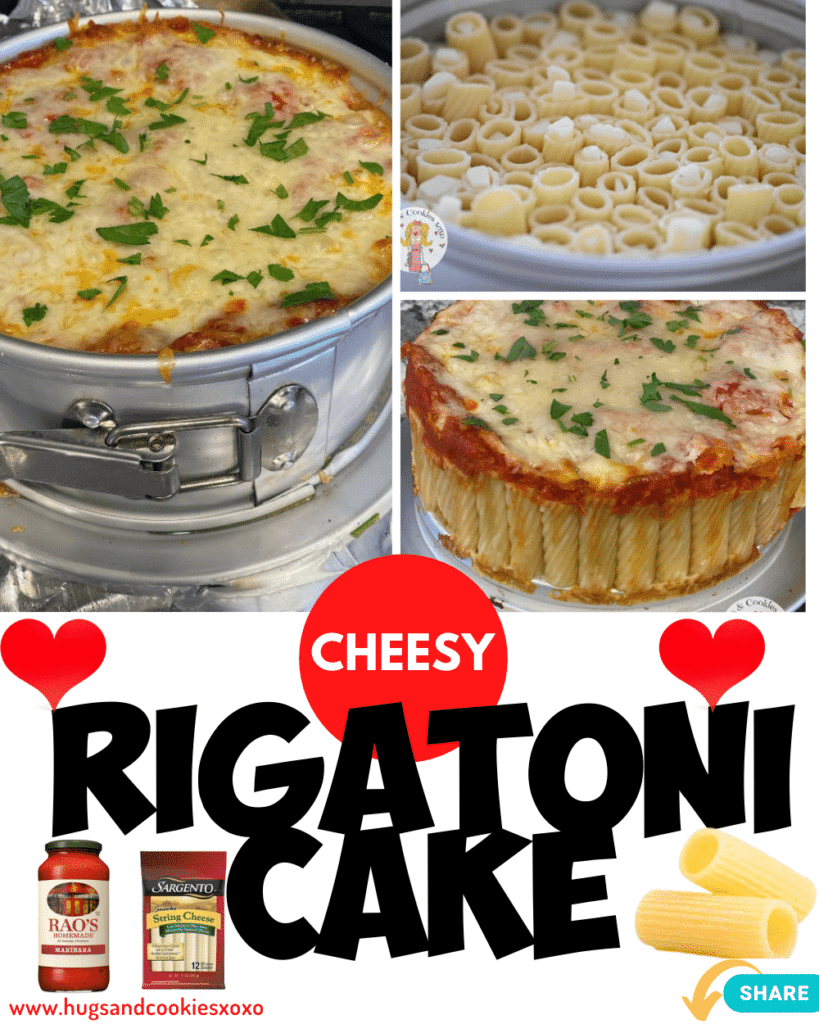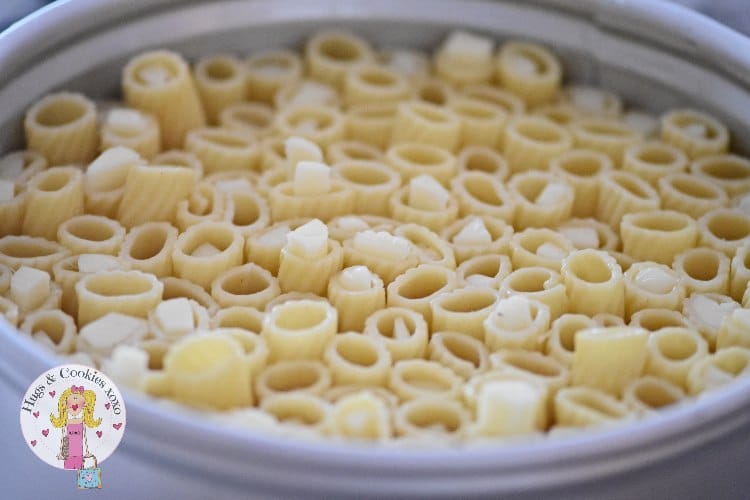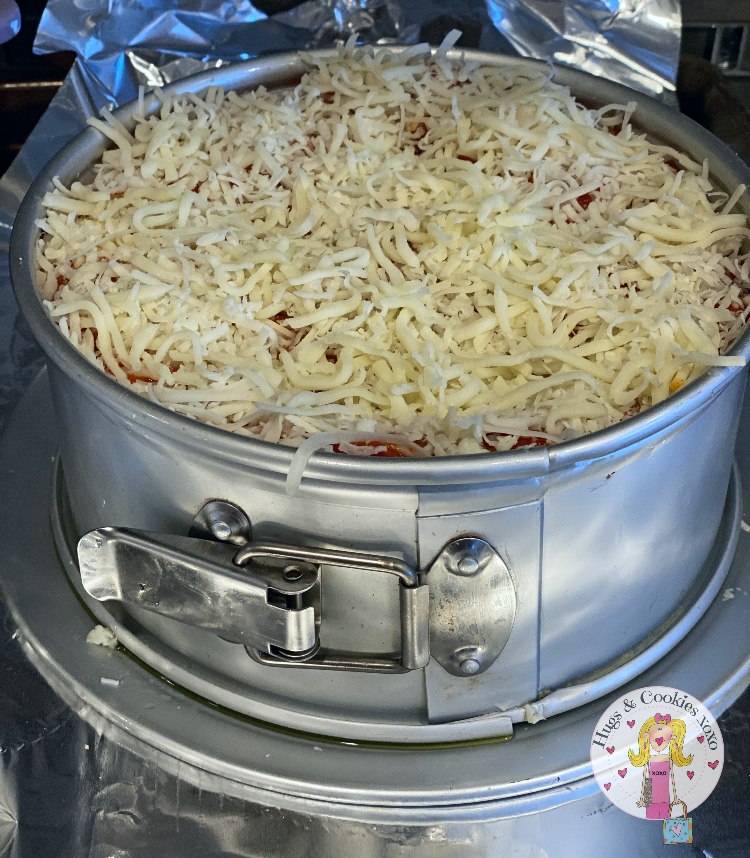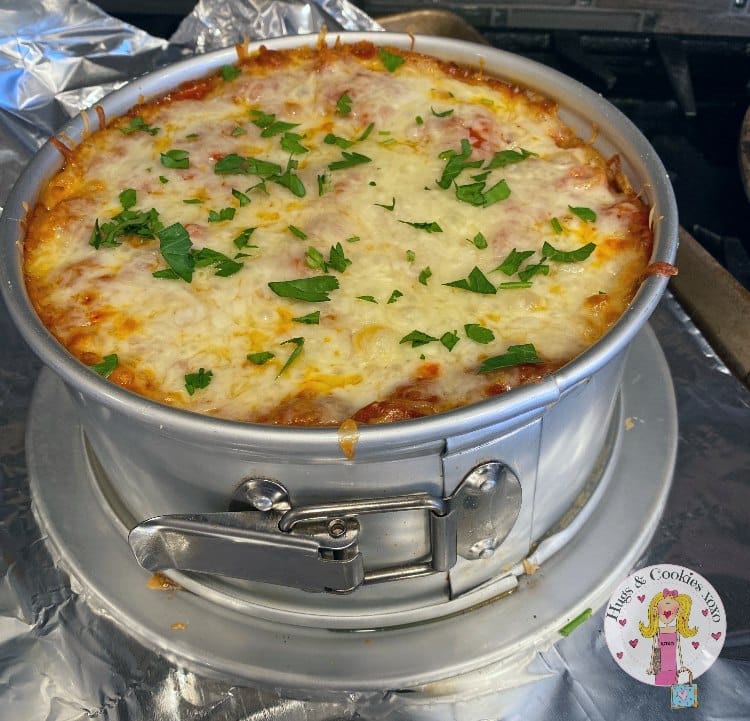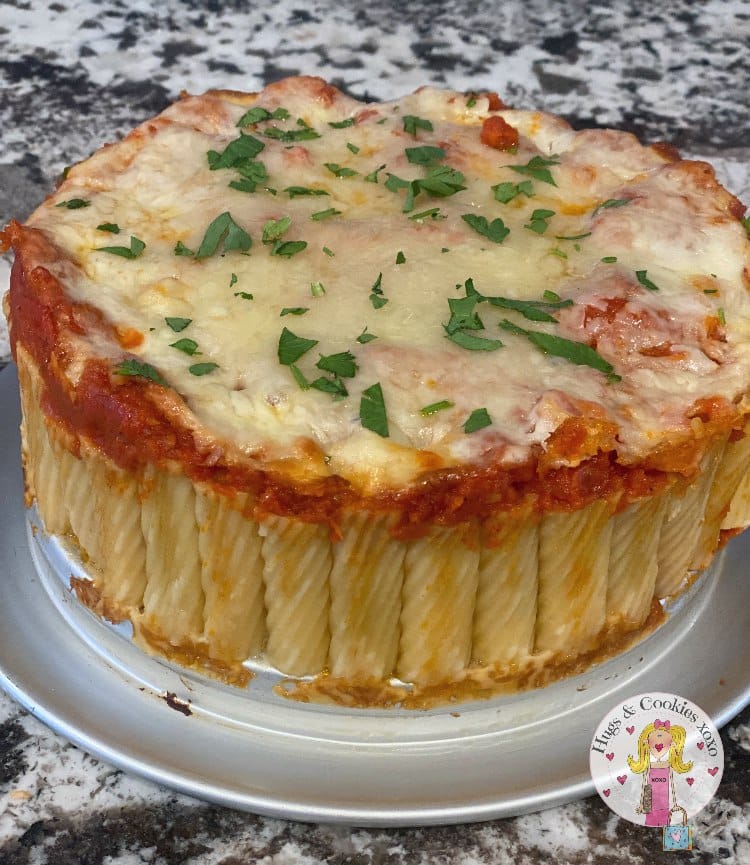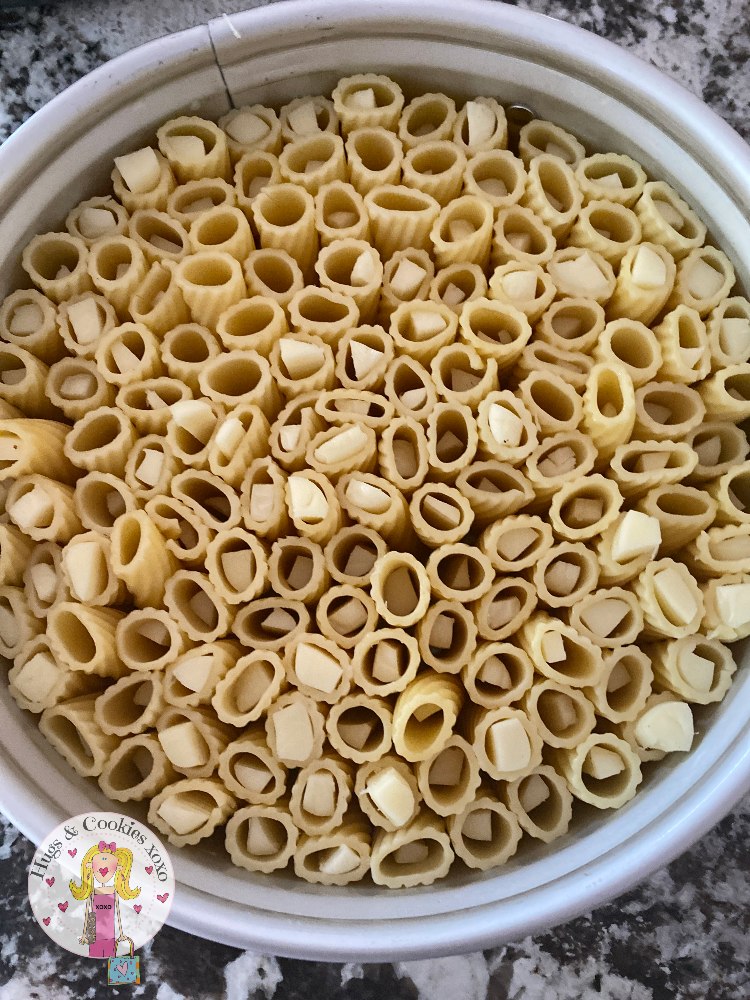 For this version, I added sliced meatballs, more sauce and lightly buttered/salted the noodles. It didn't hold its shape as well once unmolded but tasted fabulous!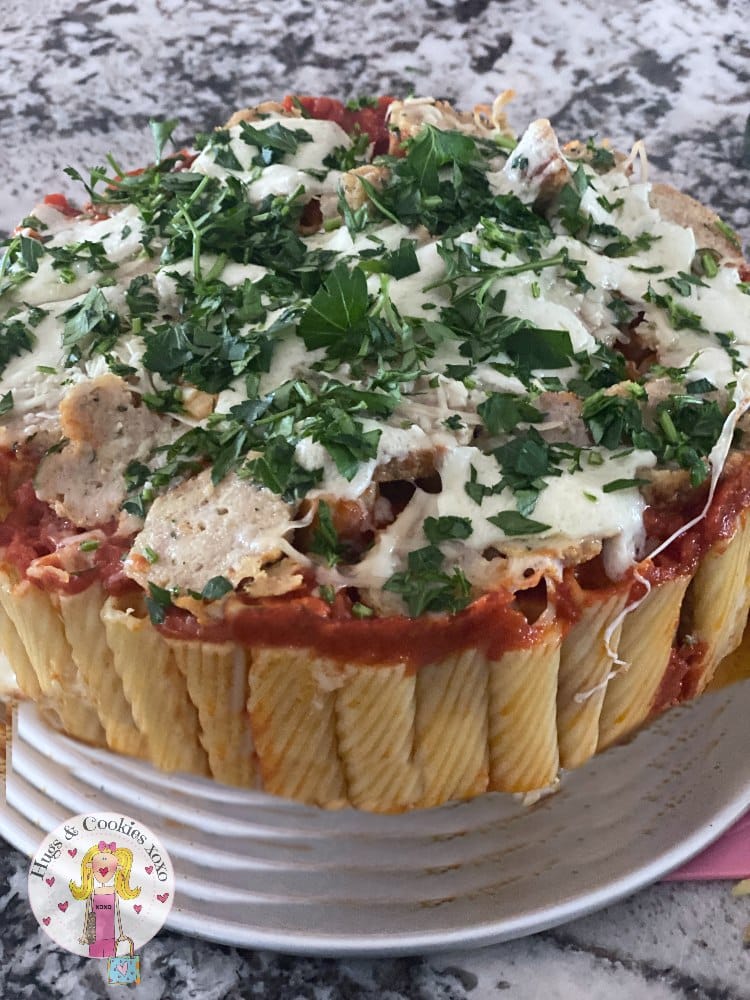 You may need:
Cheesy Rigatoni Cake
Ingredients
1 box rigatoni, cooked al dente
3 cups Rao's sauce
1 package of string cheese, cut into pieces that fit into each noodles
olive oil
1 cup shredded mozzarella for the top
1.2c. Parmesan cheese
Instructions
Preheat oven 400.
Grease an 8 inch springform pan with olive oil (Next time I will also spray the sides well with Pam for easier release.)
Place a piece of cheese inside each noodle.
Stand up the rigatoni around and around in the pan until tight.
Pour on the sauce. (I used less but next time will use all 3 cups.)
Top with shredded mozzarella and some parmesan.
Bake covered for 15 mins on a foil lined cookie sheet.
Remove foil and bake an additional 15 mins or until browned on top.
Let cool a bit before removing sides.
Use a thin knife around the edge to help loosen the pasta.
Adapted from
Hello Yummy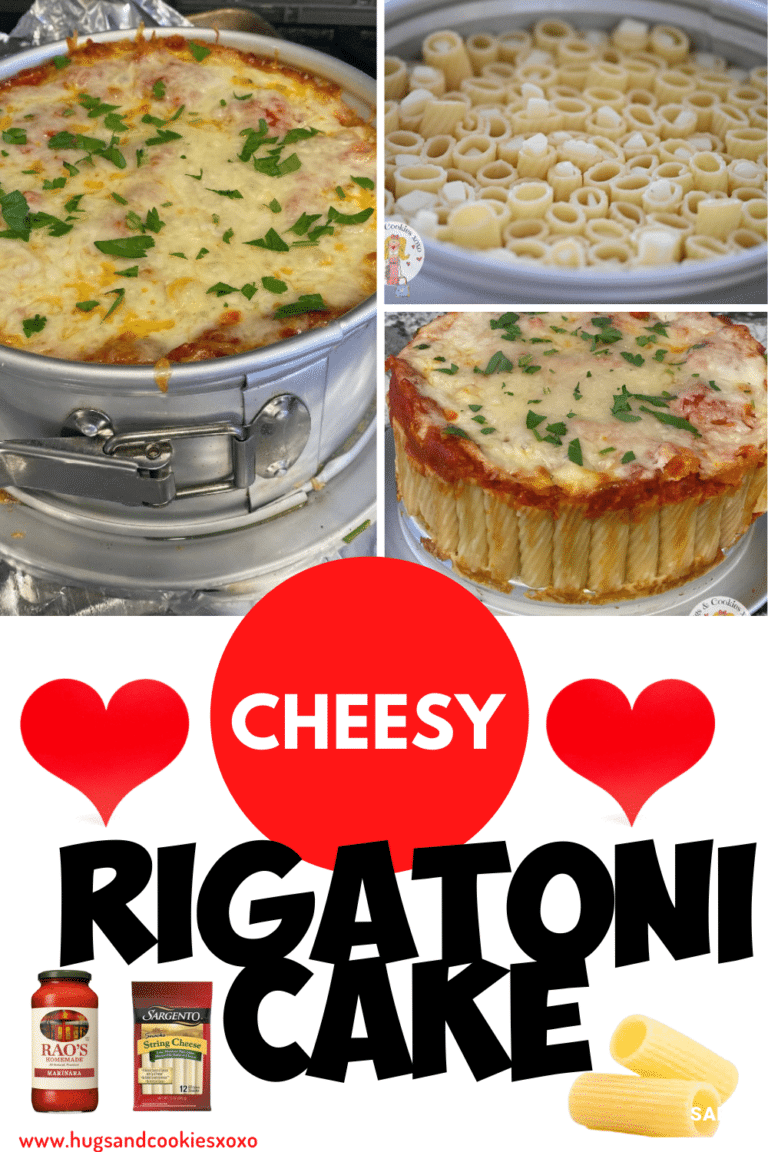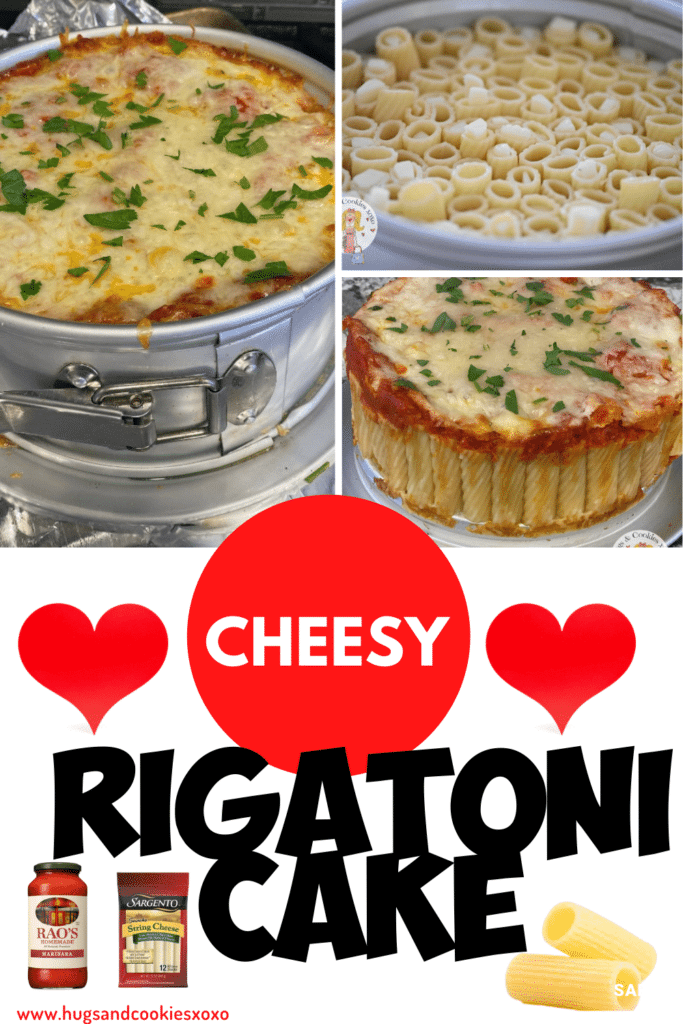 You May Love These, Too! XOXO