Chicken Cutlet and Broccoli Pizza
This phenomenal pizza has a lot of components so the "recipe" is more of a how-to. You can be very flexible when making this. I spread the crust with half pesto and half parmesan oil. You can make it even easier by choosing just one for the whole base. I also like to use a combo of mozzarella cheese that I shred and some preshredded 4 cheese mix from Trader Joes. My hubby's fave was the pesto half and my fave was the parmesan oil half. This crust is really amazing and worth the effort to make. It received rave reviews including "better than a pizza place!" If you are pressed for time you will also enjoy This Crust!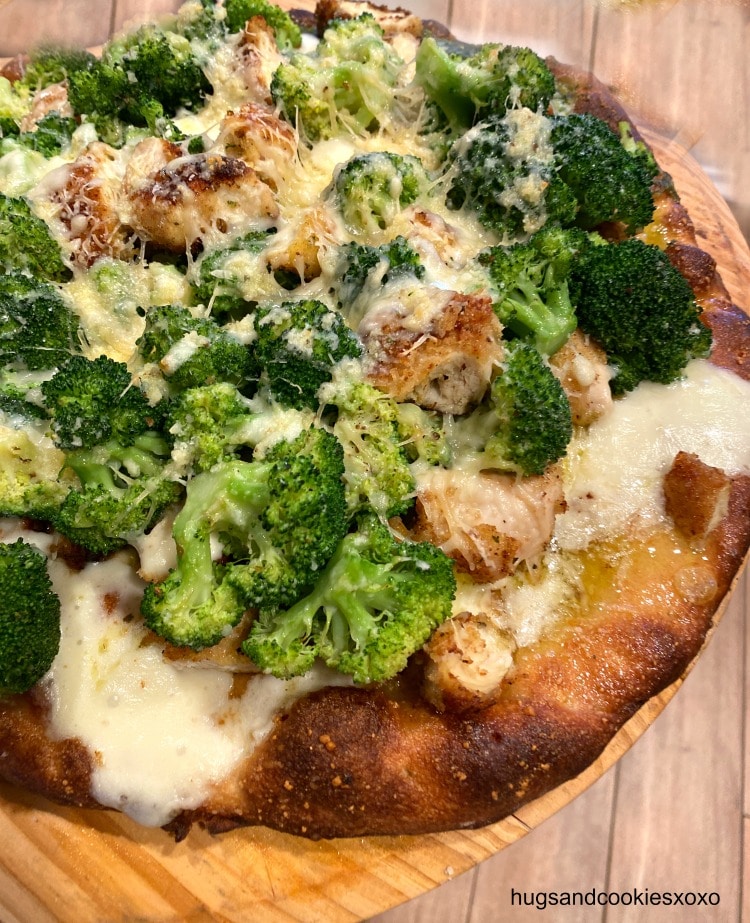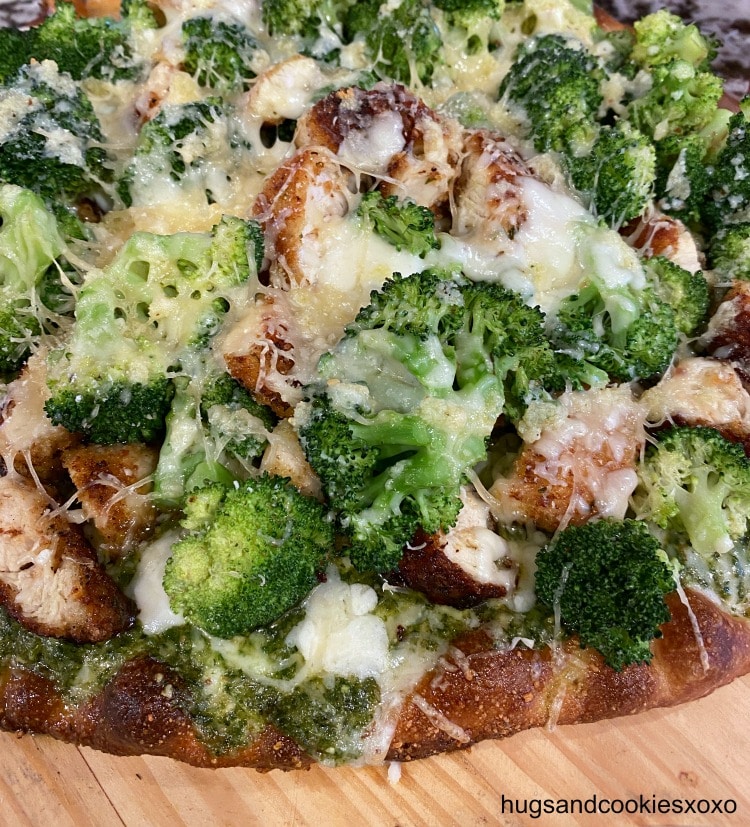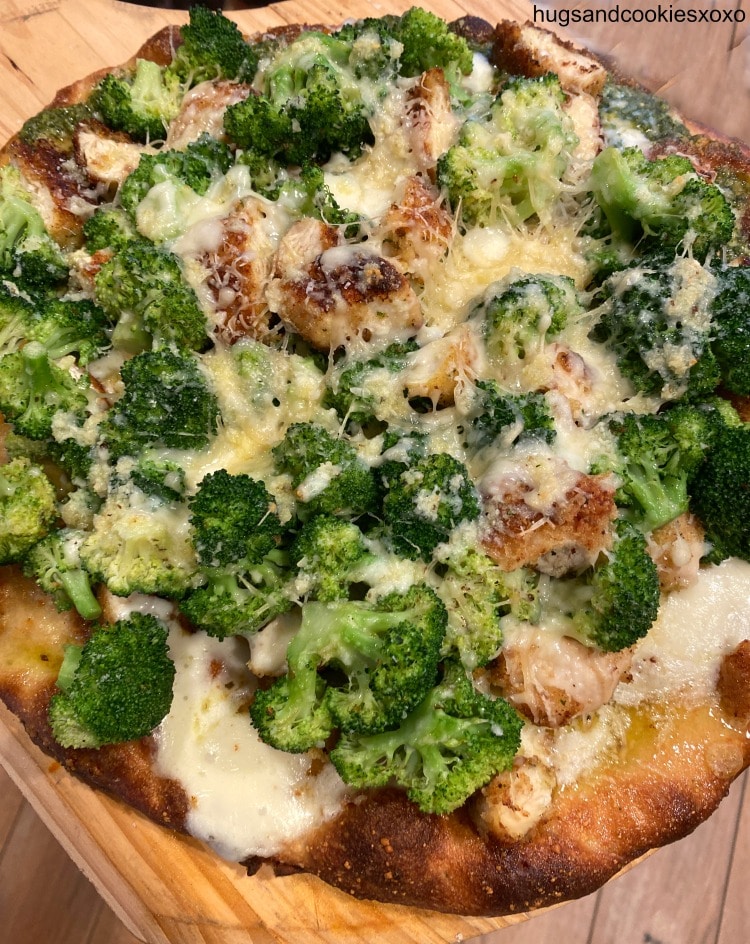 You may need:
Chicken Cutlet and Broccoli Pizza
Ingredients
Pizza Crust
Pesto
Parmesan Oil (Mix all to combine)
½ c. olive oil
4 garlic cloves, minced
¼ c. parmesan cheese
dash of dried oregano
kosher salt, to taste
Broccoli
I blanched for 3 minutes and sautéed in a little garlic/oil
Breaded Chicken Cutlets
I used this Chicken Recipe with chicken tenders and added some Panko along with the bread crumbs.
Mozzarella Cheese, shredded and a combo of 4 cheese mix, if desired.
Instructions
Preheat oven to 500 for one hour with rack on second highest position and a pizza stone on it.
Roll pizza dough out on parchment cut to fit our stone and lightly floured.
Dock the bottom and brush with parmesan oil.
Prebake crust 9-10 mins.
Remove from oven and discard parchment.
Spread pesto on half the pizza and parmesan oil on other half. (Or use one for the whole bottom.)
Top with cheese, the broccoli, chicken pieces and more mozzarella.
Bake 9 more minutes watching carefully so it doesn't burn.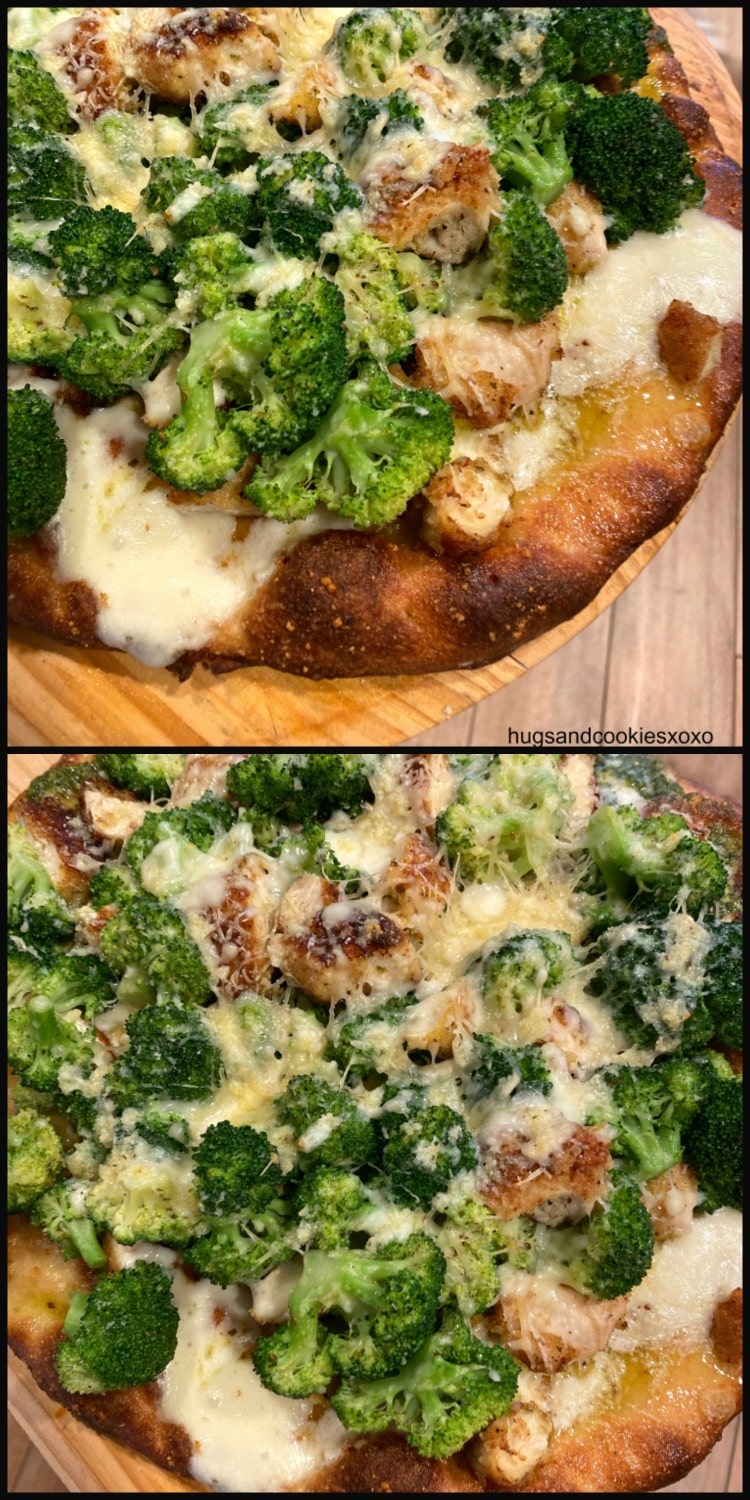 You May Love These, Too! XOXO