Make-Ahead Chicken Cutlets
This is the best weeknight idea ever!!! On a weekend when you have "time" (something we can all use more of, I know), bread your cutlets. I buy 3 pounds of thin and pounded cutlets and bread them all. Then I flash freeze them on a cookie sheet for about 45 mins. Once solid, place them in freezer ziplocs and store in the freezer. During the busy week, just cook them straight from freezer to pan. They are thin so they cook up in no time! No defrosting in the morning is a pleasure, too! You can also pull out just a few to cook! No need to cook them all at once. Just make as many as your family will eat!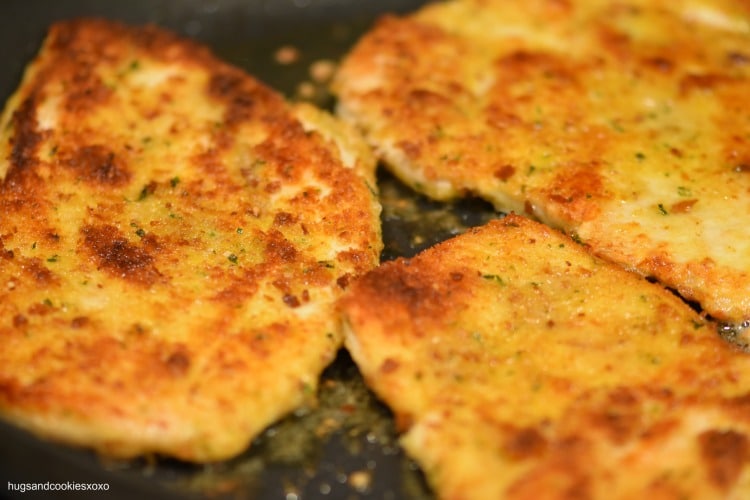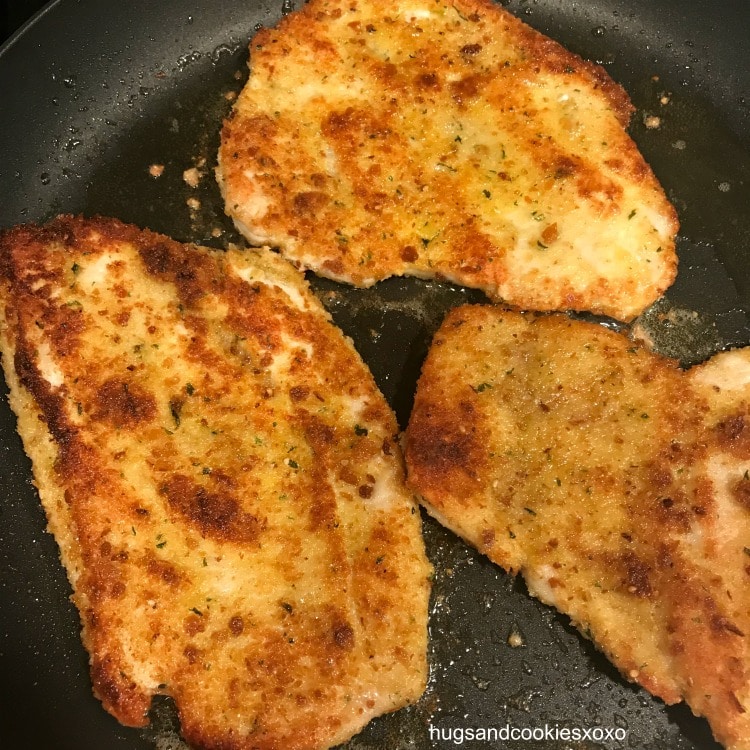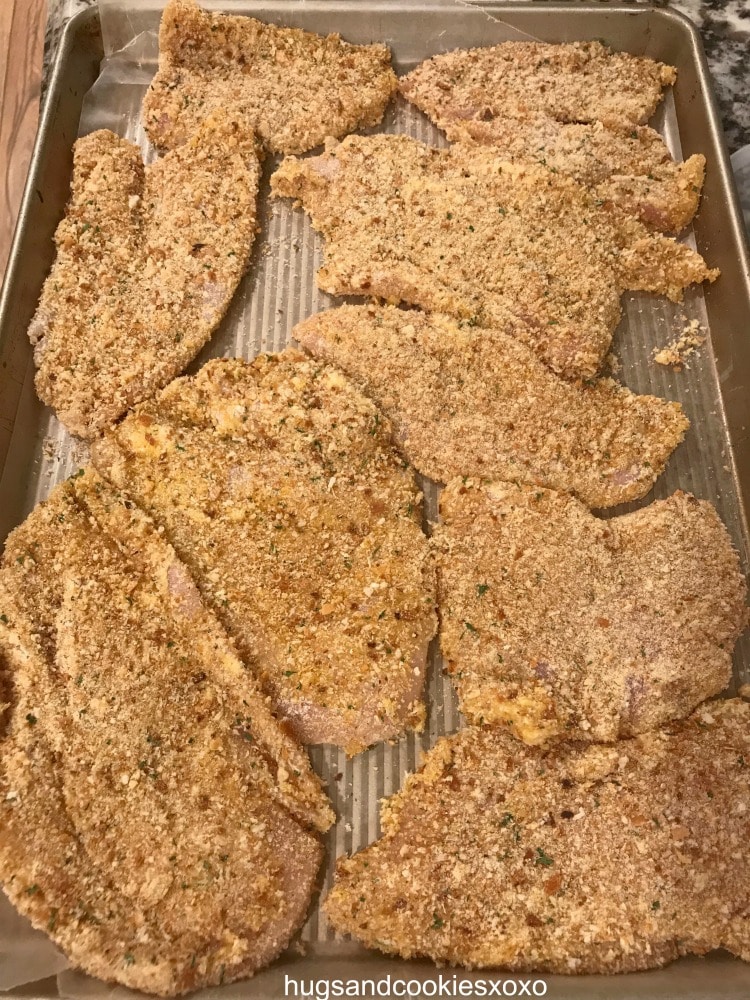 Make-ahead chicken cutlets are also handy when you want to make chicken parm. This takes away half of the work!!

Make-Ahead Chicken Cutlets
Ingredients
Thin chicken cutlets, trimmed and pounded
eggs
flour
seasoned bread crumbs
Instructions
Dip cutlets flour, then beaten egg, then crumbs.
Lay cutlets on a pan lined with wax paper.
Freeze in the freezer until solid about 45 mins.
Store in ziploc freezer bags.
When ready to cook, heat olive oil in pan.
Fry cutlets until golden on each side.
Season with salt.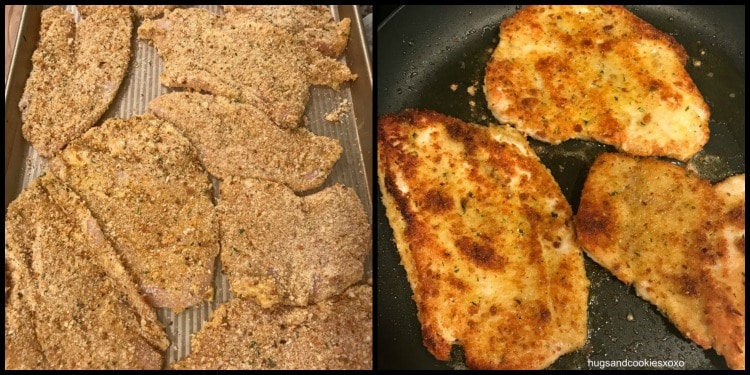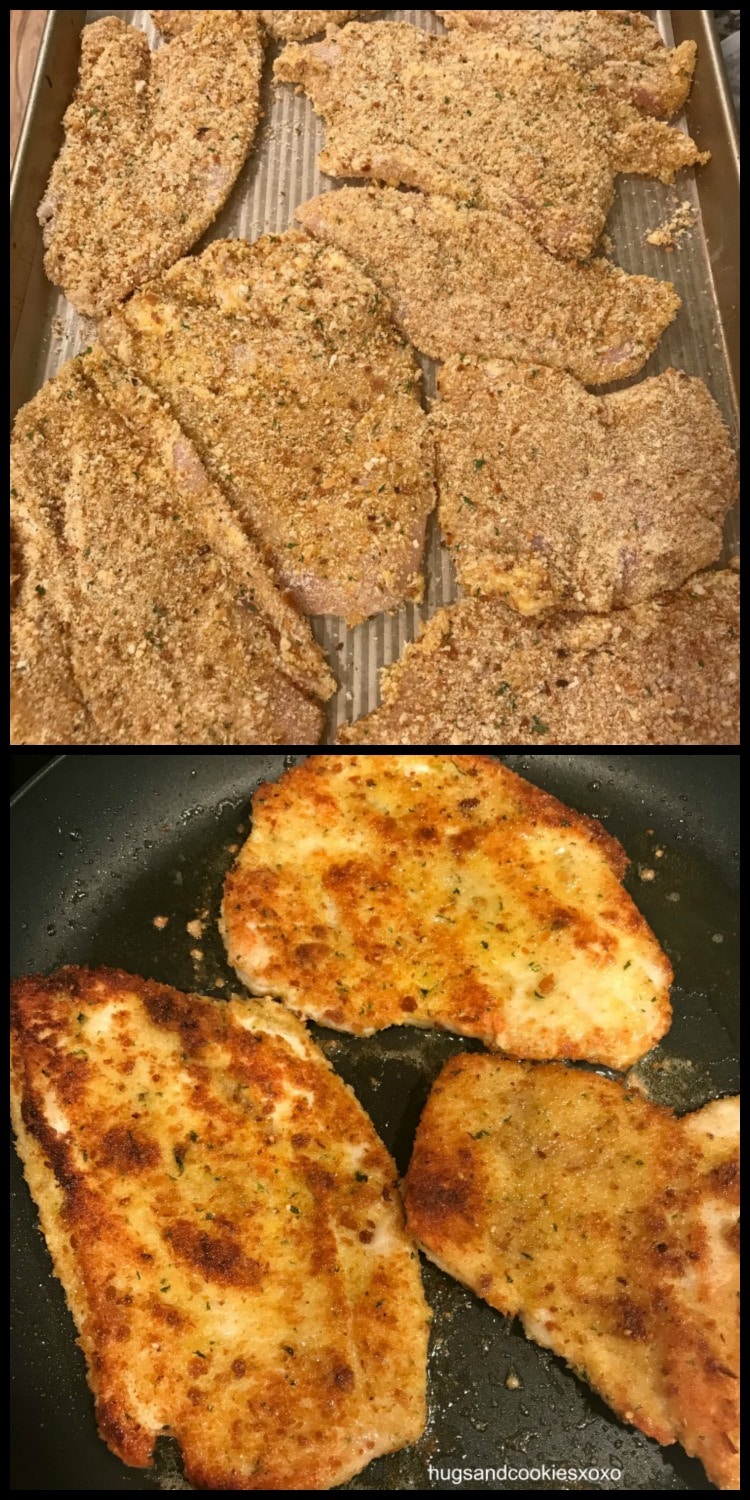 You May Love These, Too! XOXO