This cheesecake gets the blackout name from 3 layers of chocolate, a chocolate crust and mounds of swirly chocolate curls on top. If you need a showstopper dessert,look no further. This cheesecake has a few steps but is not complicated. Once it is assembled you will amaze yourself. To make the swirl curls, I used a carrot peeler and room temperature Hershey bars. Just gently glide the peeler down the side edge and voila! Swirls and twirls galore of milk chocolate. I hope you get to try this blackout swirly cheesecake soon! You will be happy you did.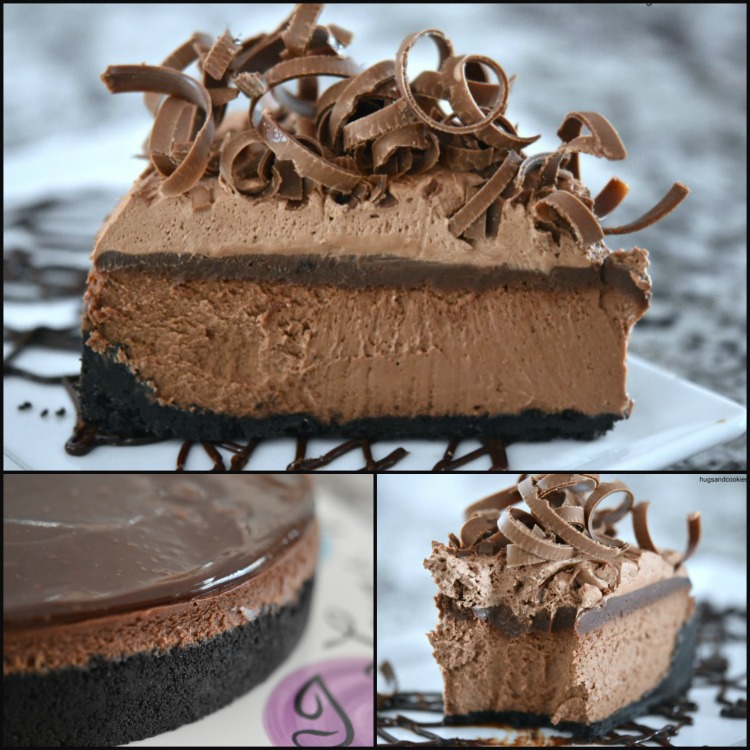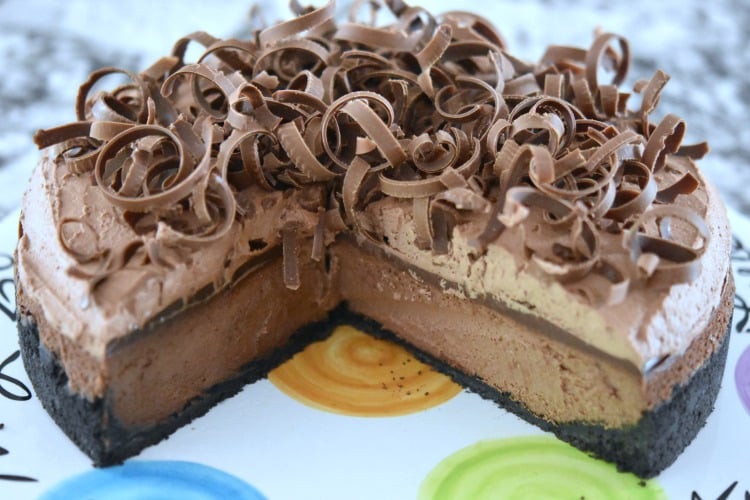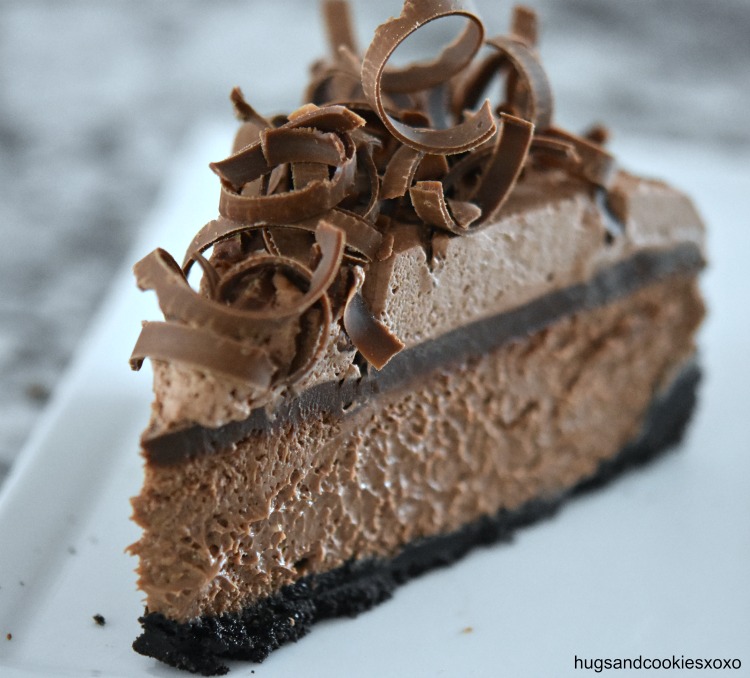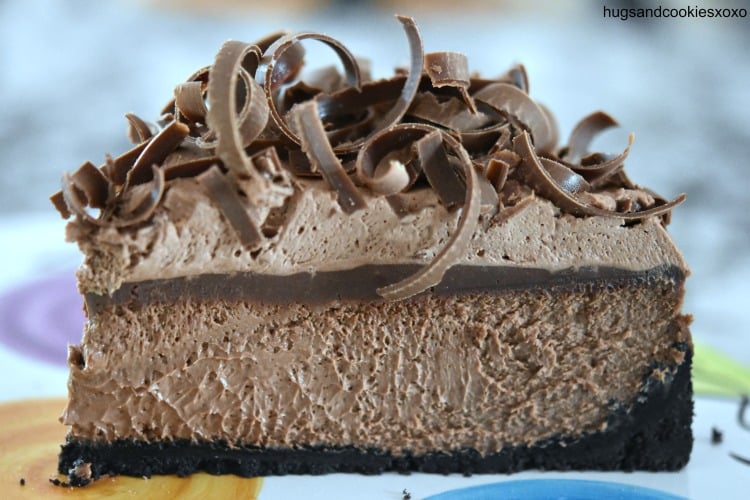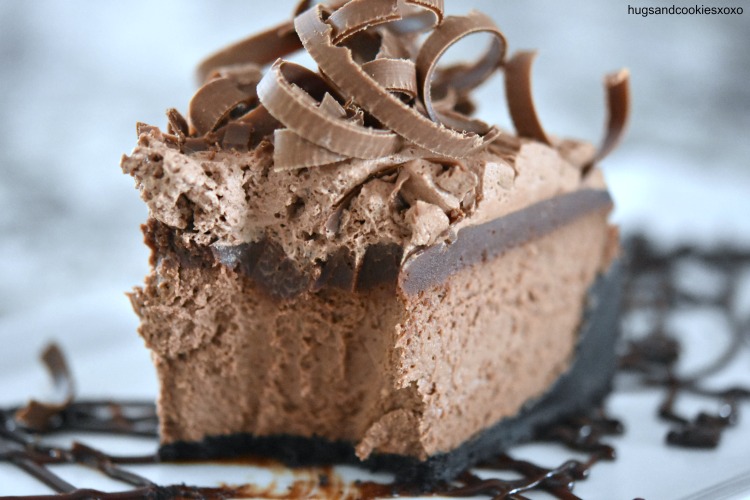 You May need:
Blackout Swirly Cheesecake
Ingredients
Crust
1 box Nabisco chocolate wafers, ground up in processor
½ c. melted butter
Cheesecake
24 oz cream cheese, soft
1 cup sugar
¾ cup unsweetened cocoa
1 cup sour cream
1 tsp vanilla
4 eggs
Ganache
6 oz semi-sweet chocolate chips
½ cup heavy cream
Chocolate Whipped Cream
1 cup heavy cream
5 T. powdered sugar
3 T. unsweetened cocoa
Chocolate Curls
Instructions
Preheat oven to 325°F
Line a 9-inch springform pan with parchment paper in the bottom and grease the sides with butter.
Mix cookie crumbs and butter. Press into bottom and up sides of pan. Bake 10 mins. Cool
Fill a cheesecake moat with water in the edges or create a water bath in a large roasting pan.
Cheesecake
Raise temp to 350.
Beat the cream cheese, sugar and cocoa.
Add sour cream and vanilla.
Add eggs one at a time. Scrape sides down as needed.
Pour over crust. Place in water bath or moat and bake 50 minutes.
Shut oven and crack door letting cheesecake cool down 10 minutes.
Remove to counter to cool and then chill.
Once cool, remove sides and place on platter.
Ganache
Put chips in heatproof bowl.
Heat cream to a boil and pour over chips.
Let sit 2 mins covered and whisk smooth.
Pour slowly on cake and spread evenly with offset spatula.
Chill to firm the ganache.
Whipped Cream
Whisk cream, sugar and cocoa in mixer on high till stiff peaks.
Spread carefully over the cool ganache.
Make curls on the Hershey bars using a veggie peeler gently.
Place all over the top of the cake and chill until serving time.
Adapted from
Life, Love Sugar