Caramel apple slices with Oreos-oh my! Have you tried Bada Bing Chocolates from Chocoley? It is so far superior to other chocolates that I will never again be able to use those disks sold in craft stores. Chocoley's disks melt so evenly and easily in the microwave. They are shiny and most important…….TASTE DELICIOUS!!!! So, today I used the chocoley disks and their caramel to make these Chocolate Caramel Oreo Apple Slices. I love making caramel apples, but these are even easier. Just grab some apples,cut some slices and get dipping!!!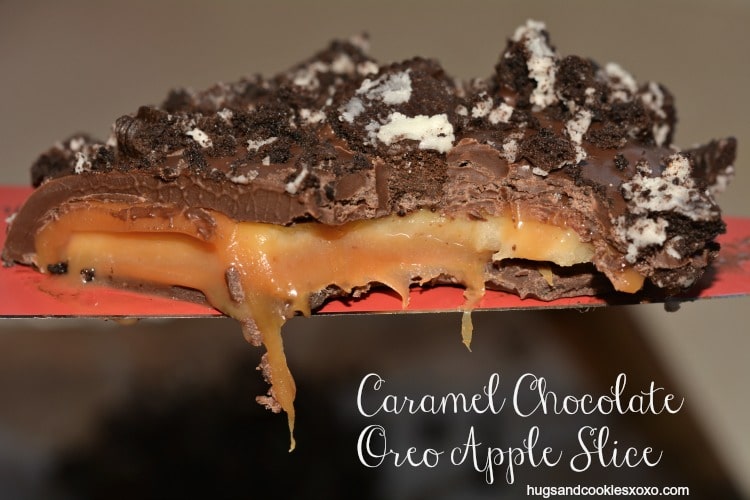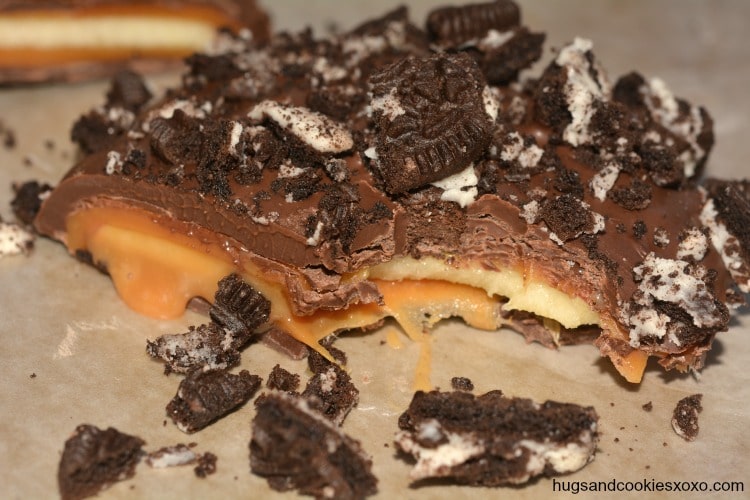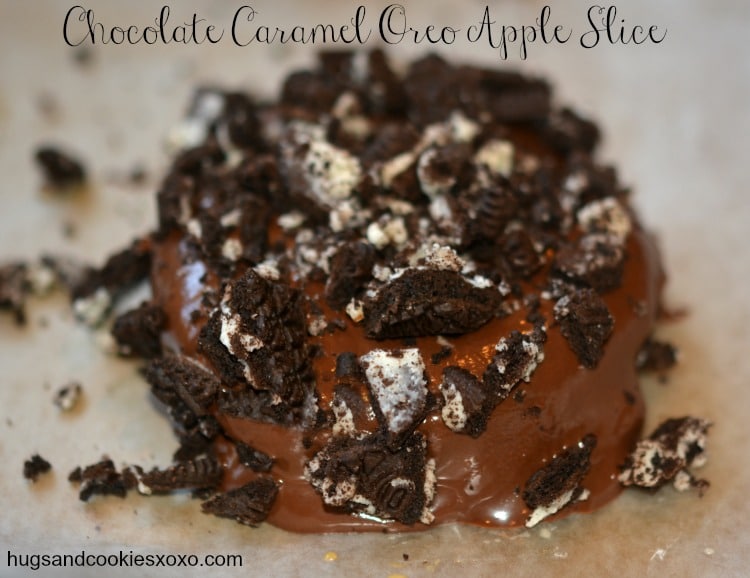 Chocolate Caramel Apple Slices with Oreos
4 apples, sliced into 1/2- 1inch rounds
1 bag Chocoley's dark chocolate disks
1 tub Chocoley's Caramel
Some Oreos, chopped
Directions:
Gently Melt the caramel in the microwave in a bowl. Dip each apple round first into the caramel. Lay on a silpat sprayed with Pam or on parchment sprayed with pam. Pop in the fridge just a few mins. until set.
In another bowl, gently melt the dark chocolate in the microwave. Dip each apple into the chocolate and top with chopped Oreos. Chill until set!


You May Love These, Too! XOXO