Chocolate Dipped Watermelon Bites
Watermelon with chocolate? This is kind of unique. Chocolate dipped watermelon bites! Might sound funky but if you use dark chocolate then this actually really works. The flavors work, the textures work….it just works. Give it a try even if your skeptical! What do you have to lose? Dip one piece. If you hate it, you still have your plain watermelon to eat. But, really? How could you hate it! Trust me, give it a go! Even the kiddies may enjoy this one! Perfect for a fruit platter, too!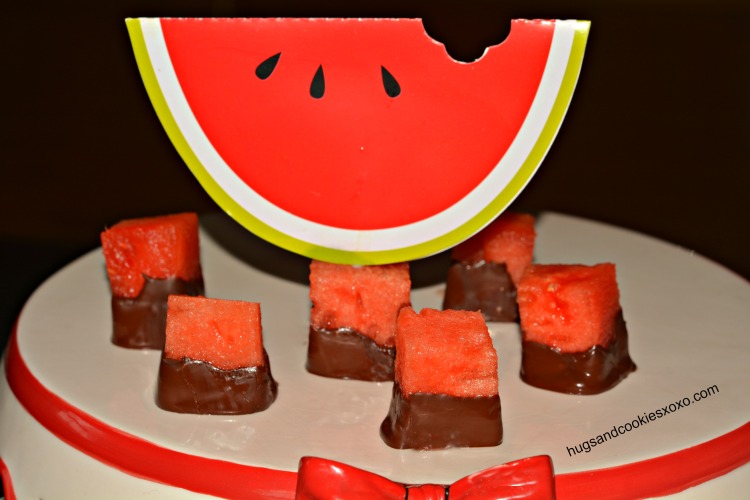 Chocolate Dipped Watermelon Bites
Ingredients
watermelon, cut in cubes, bites or wedges
dark chocolate
Instructions
Melt chocolate in a microwave safe bowl.
Dip watermelon and place on wax paper to set.
Keep in fridge.