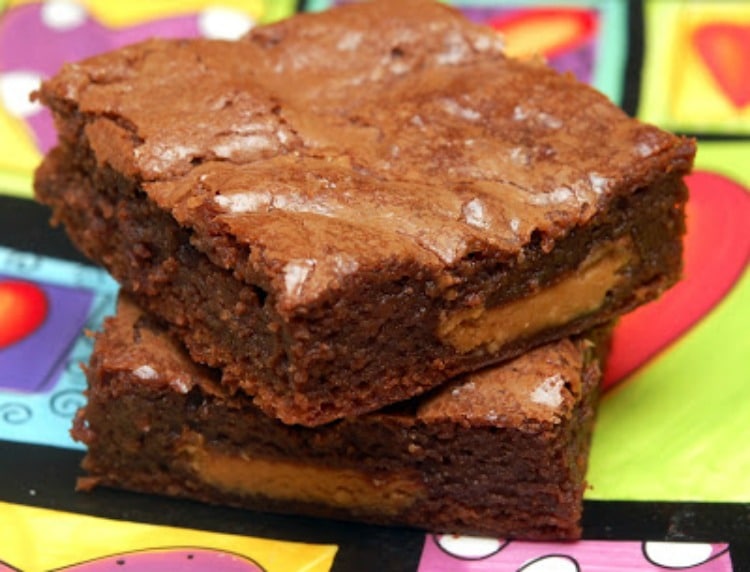 Ingredients
1 stick plus 6 more T. butter
1/2 cup + 2 Tbsp bittersweet chocolate chips (I used Ghiradelli)
1 1/4 c. sugar
4 eggs
1 tsp vanilla extract
1/2 cup + 2 T. flour
dash of kosher salt
9 SNACK SIZE PEANUT BUTTER CUPS
Line 9×9 baking pan with nonstick foil. Preheat oven 350F. Melt all of the butter and chocolate chips together in the microwave. Do 30 second intervals and stir so you do not burn it! let cool.
In a bowl, mix sugar, eggs and vanilla. Add the cool chocolate and mix until well blended. Add flour & salt. Marry all the ingredients 🙂 by stirring! Pour half into the pan, top with pb cups and add the rest to cover them! Bake 30-35 minutes until toothpick does not come out wet.
Cool completely and cut into Large squares.