Filet Mignon with Cognac Cream Sauce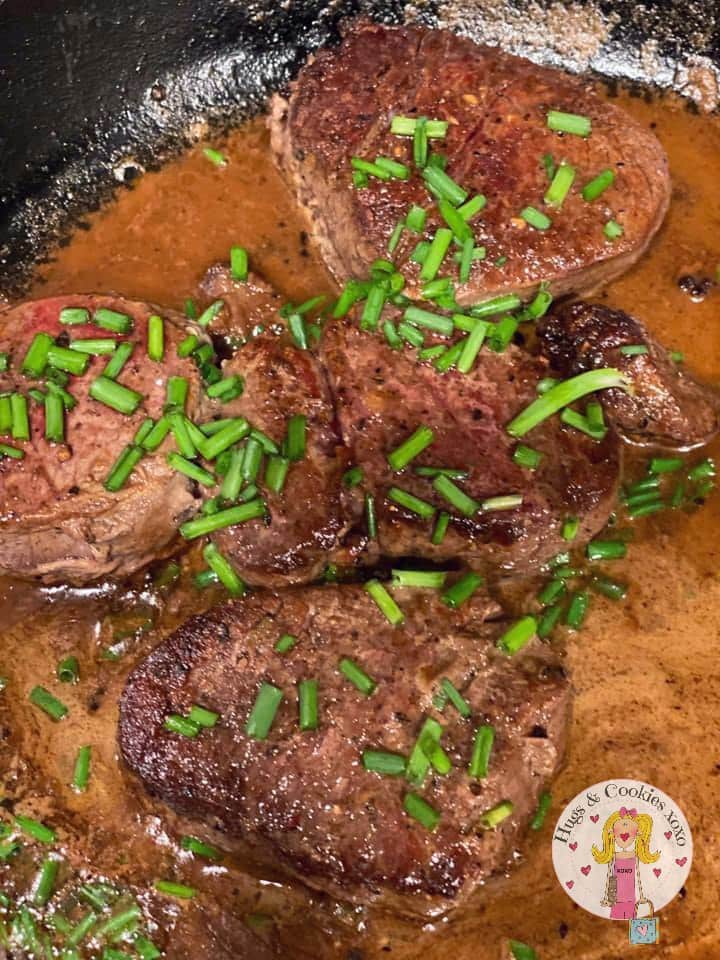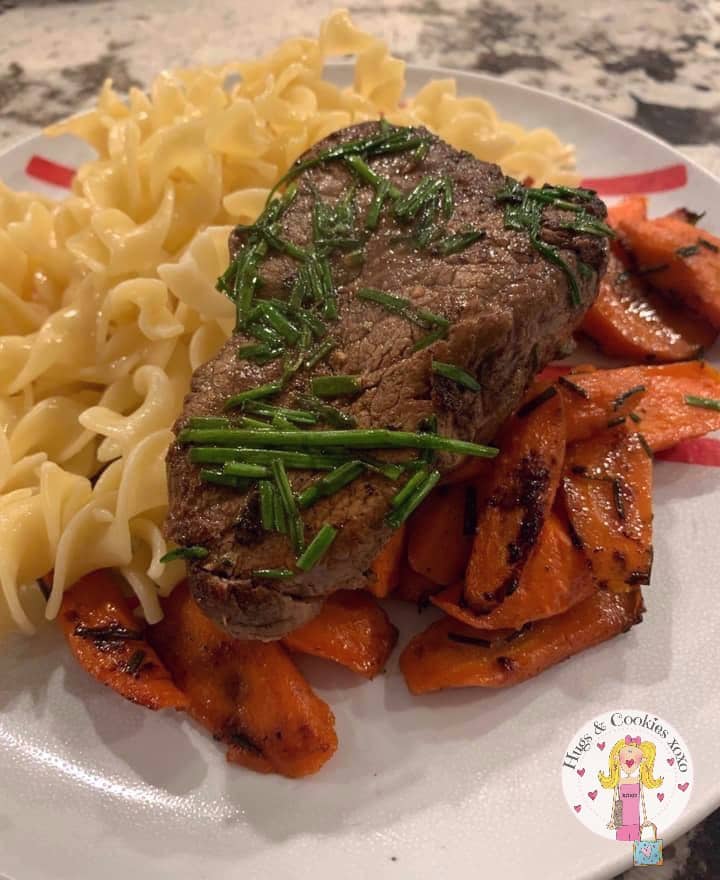 You may need:
FILET MIGNON SERVED WITH A COGNAC CREAM SAUCE
Ingredients
4 filets
salt/pepper
2T. butter
2T. olive oil
¼ c. chicken broth
splash heavy cream
2 T. good cognac
Instructions
Season 4 filet mignon pieces with salt pepper.
Heat cast iron skillet.
Add butter and oil on medium.
Once melted, add filets and sear a couple mins.
Flip and sear second side.
Move to oven until you reach internal temp of your liking.
Return to stove on medium,
Deglaze with broth, add cream and shut heat.
Pour cognac right over filets.
Top with chopped chives, salt/pepper if needed.