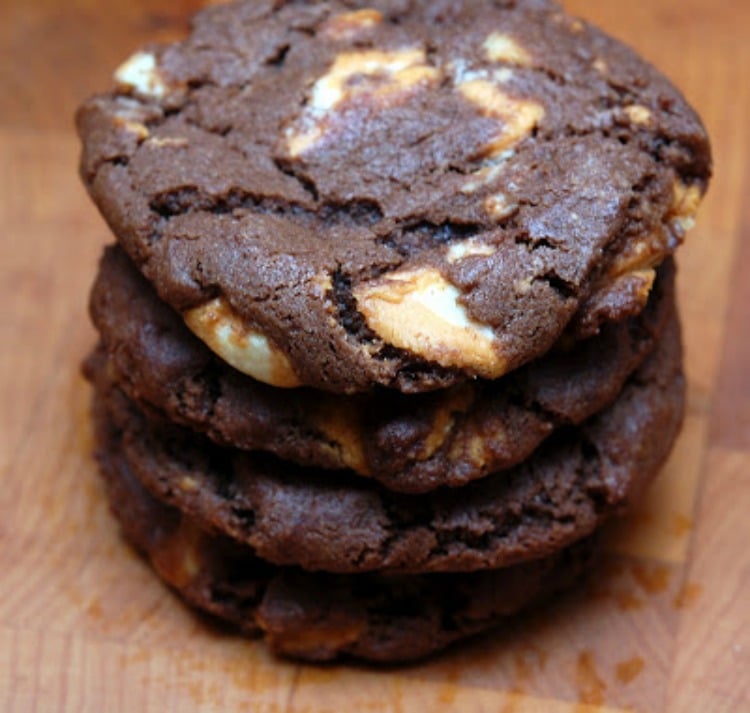 You'll Need :
2 1/2 C. flour all purpose flour
3/4 C. unsweetened cocoa
1 tsp. baking soda
1 C. sugar
1 C. firmly packed brown sugar
1 C. butter, softened
2 tsp. vanilla
2 eggs
48 Hershey's Pumpkin Spice Kisses, unwrapped and cut in half
Preheat oven to 375. line sheets with parchment paper.
In large bowl, beat sugars and butter. Add vanilla and eggs. Add dry ingredients. Fold in kisses.
Using a medium sized cookie scoop and bake at 375° for 7 to 10 minutes or until set and slightly cracked. Cool on cookie sheets.
adapted from Family Bites