Chocolate Reese's Pretzels
Have you tried Bada Bing Chocolate from Chocoley? It is so far superior to other chocolates that I will never again be able to use those disks sold in craft stores. Chocoley's disks melt so evenly and easily in the microwave. They are shiny and most important…….TASTE DELICIOUS!!!! So, today I used the chocoley disks to make these pretzels that I studded with Reese's peanut butter chips! These are insane. Of course, you can top the pretzels with whatever candies you'd like! M & M's look fabulous, too!
Check out Chocoley's Website and Facebook Page!!!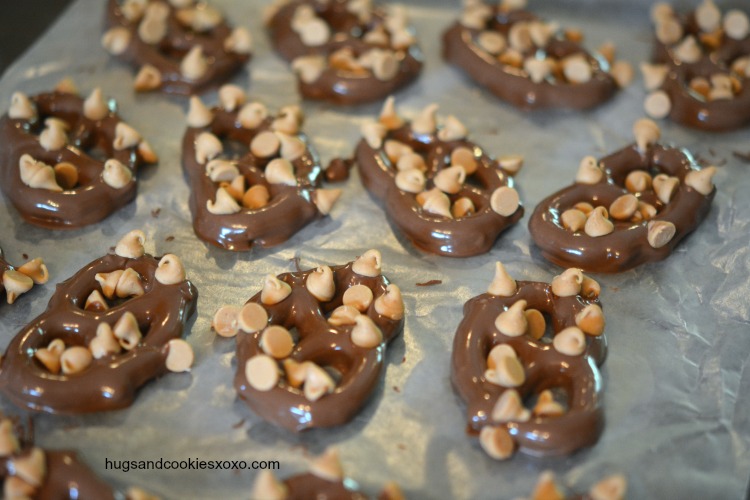 Chocolate Reese's Pretzels
Ingredients
2-3

pounds

Bada Bing Chocolates

milk or dark

Lots of pretzels-I dipped 115!

Reese's peanut butter chips
Instructions
Melt bada Bing chocolates in the microwave at 70% power until smooth.

Dip pretzels one at a time using a spoon and lay on a wax paper lined cookie sheet.

While chocolate is wet, sprinkle on peanut butter chips.

Pop in fridge for only 5 minutes and remove immediately.
You May Love These, Too! XOXO