Love Cinnabons? Then this cake is for you. You can just  imagine how fabulous your house will smell as this is baking. Like a cinnamon paradise. Cool the cake for just a few minutes before you slather on the thick, cream cheese frosting. Watch it melt into the cinnamon cake….ooooh!!!!! Then, you will be ready to dig in. What a perfect cake to serve for breakfast, brunch, dessert or tea time.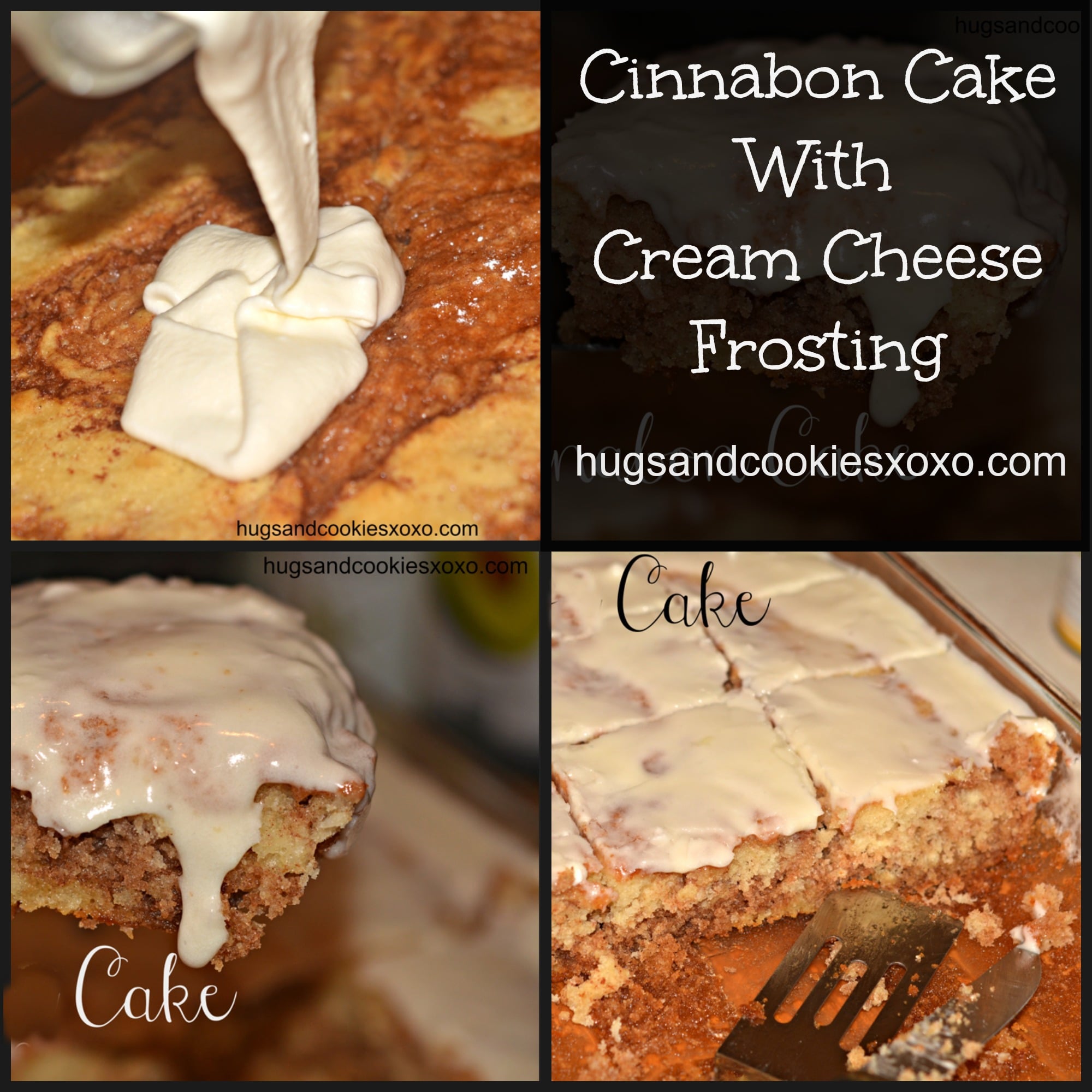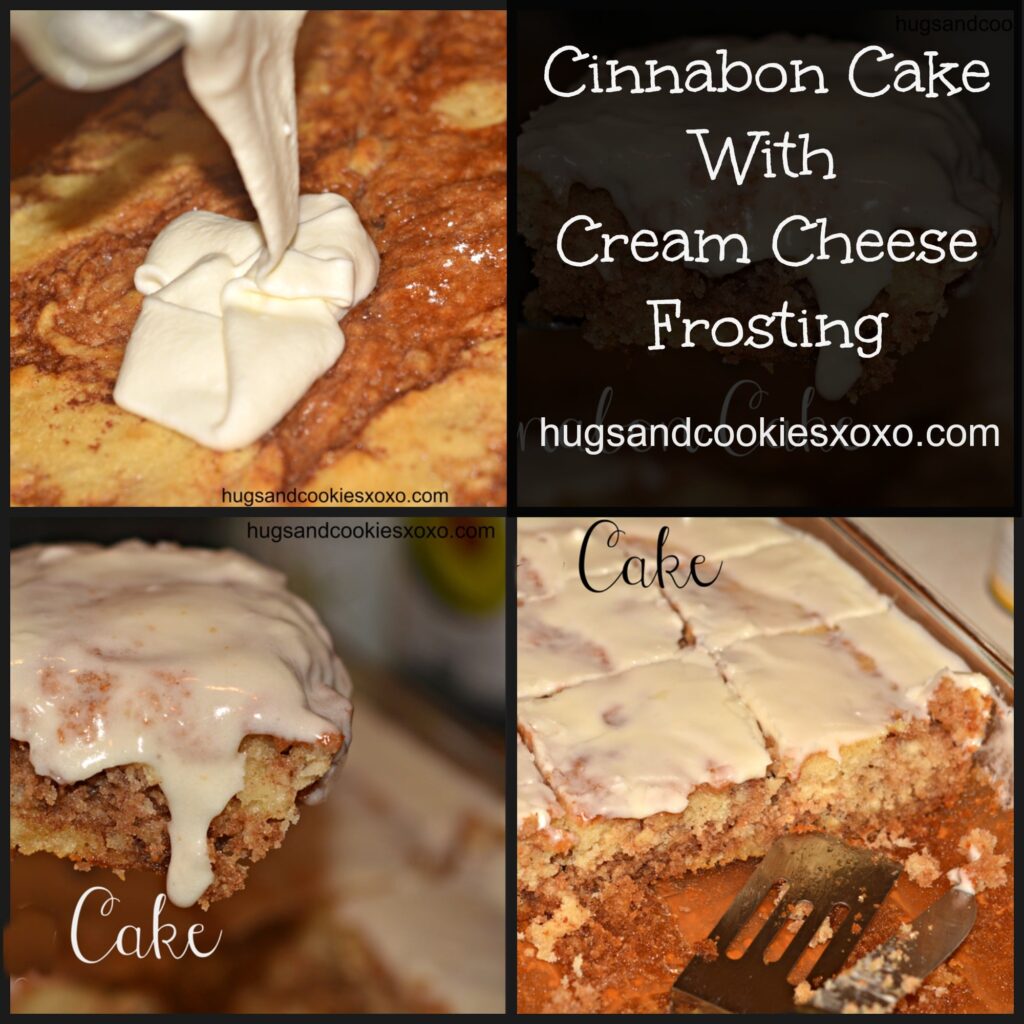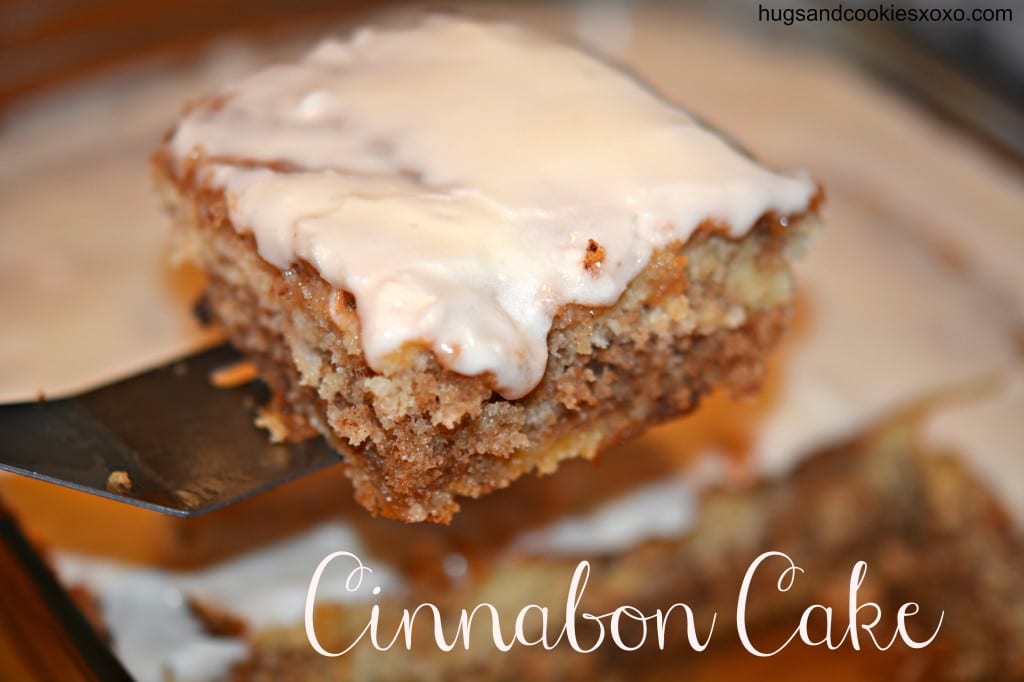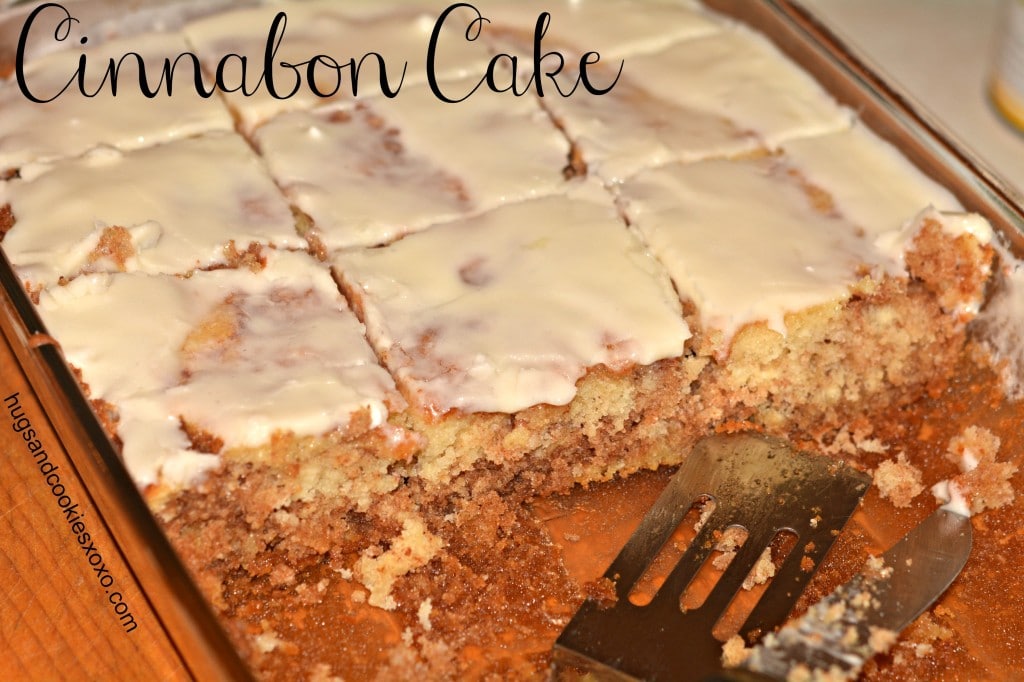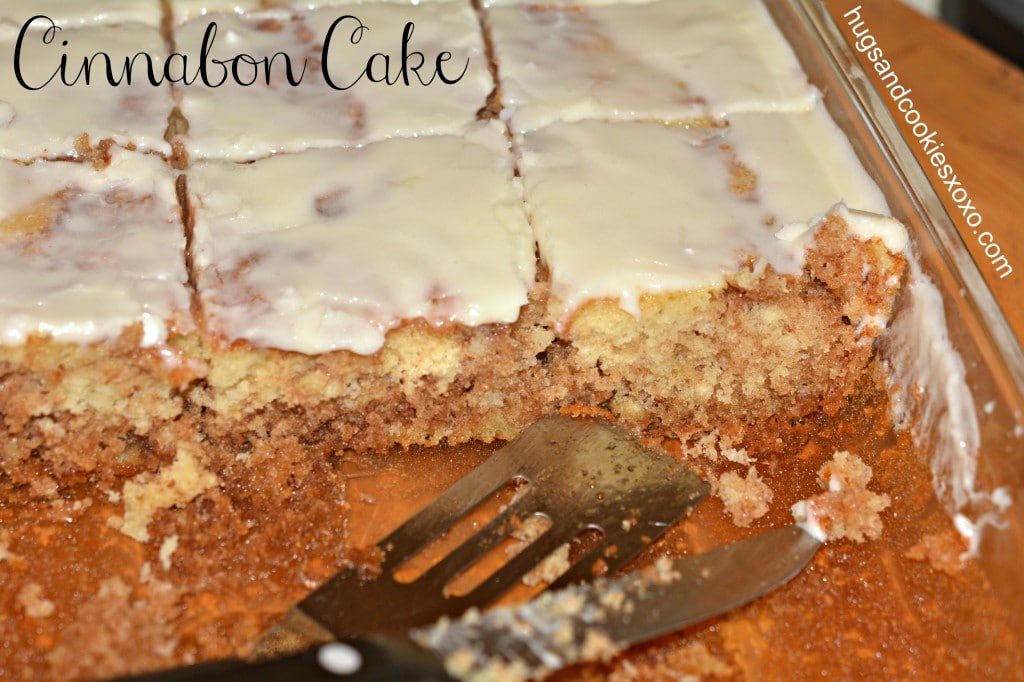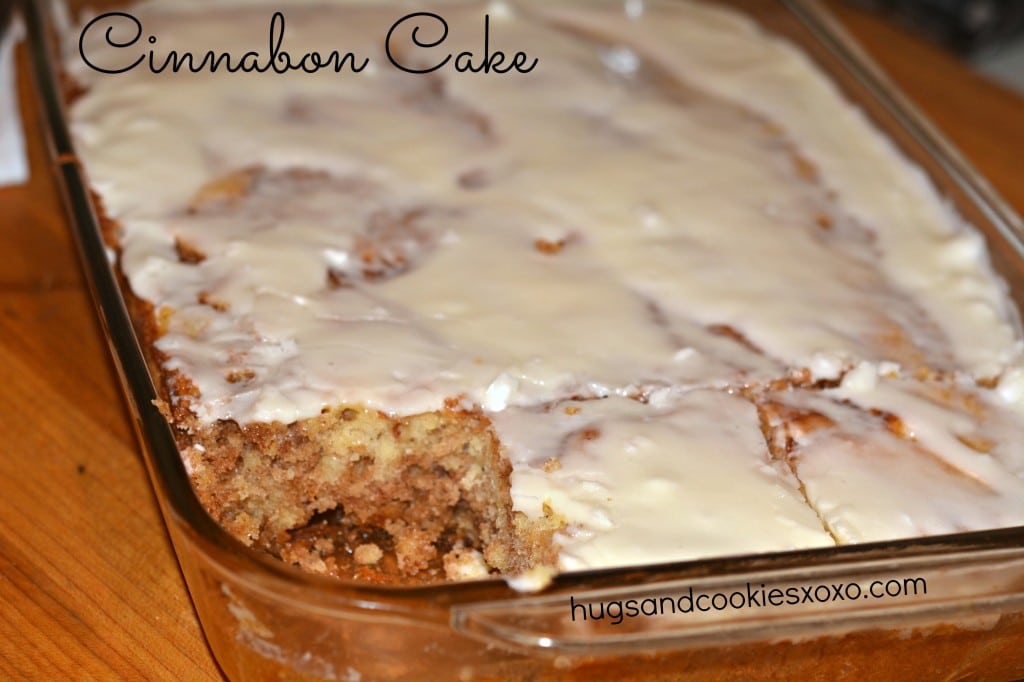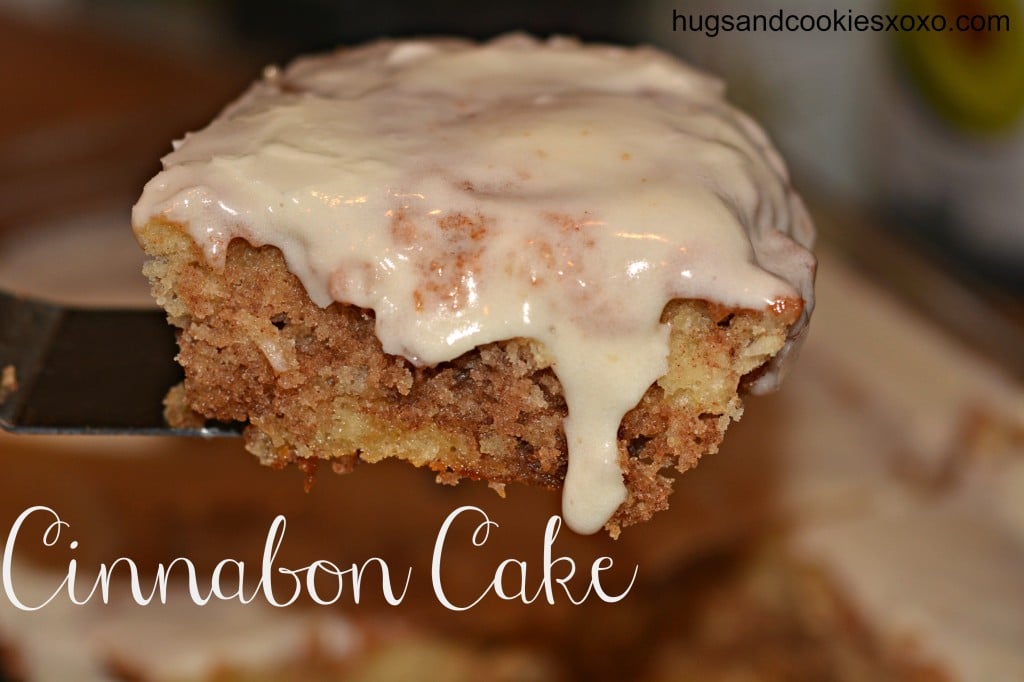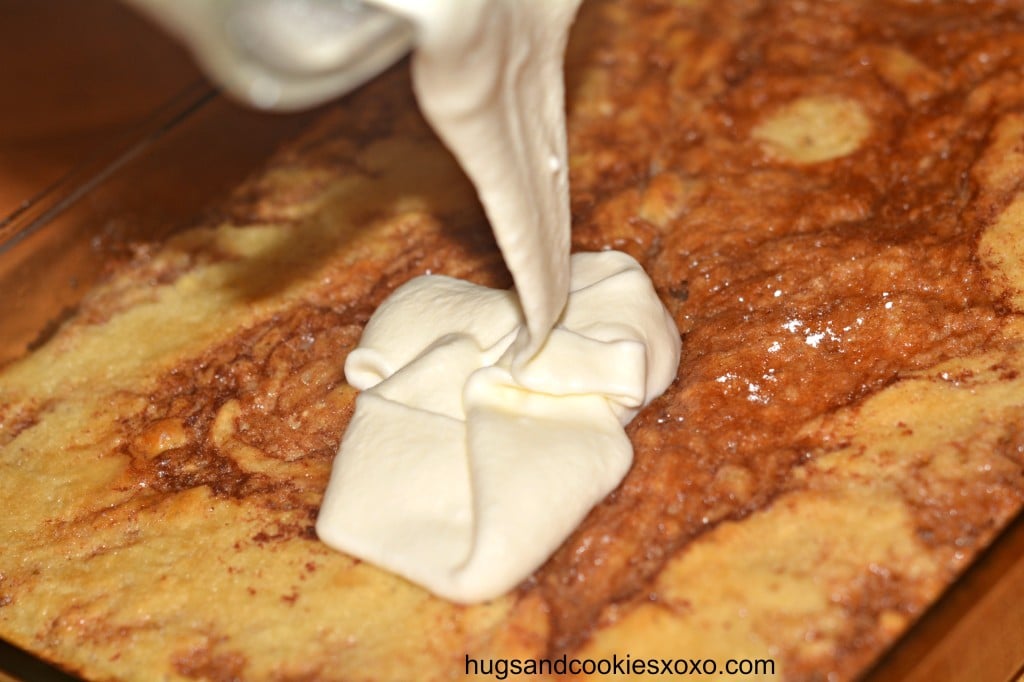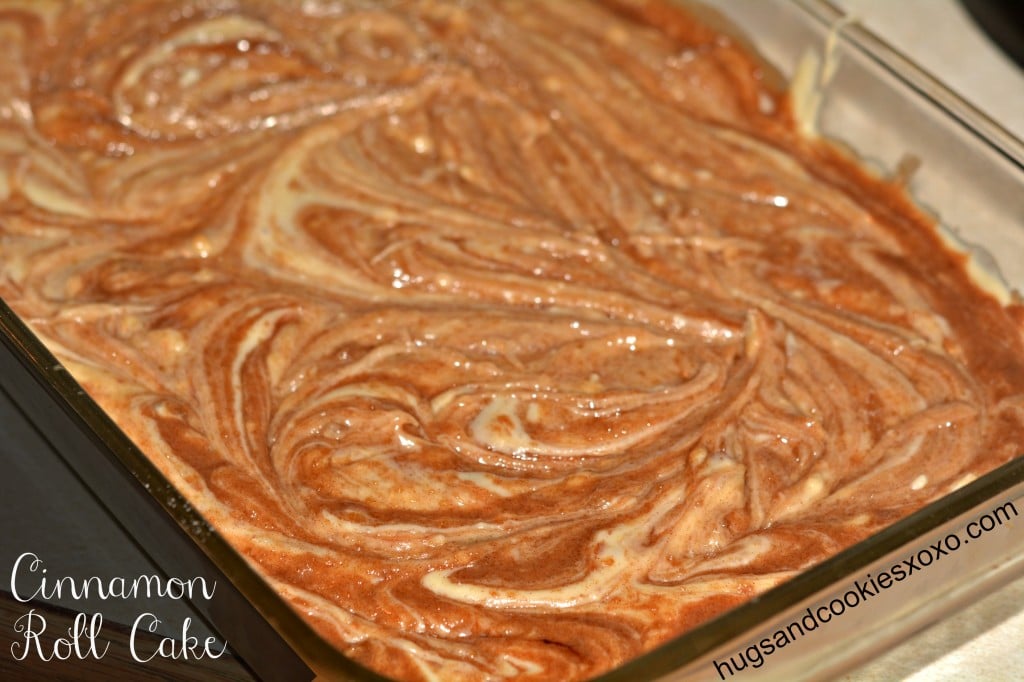 Cinnabon Cake Ingredients:
3 cups flour
1/4 tsp. salt
1 cup sugar
4 tsp. baking powder
1 1/2 cups milk
2 eggs
2 tsp. vanilla
1/2 cup butter, melted
TOPPING 
1 cup butter, melted
1 cup brown sugar
2 Tbsp. flour (or cup4cup if gluten free)
1 Tbsp. cinnamon
Frosting:
3 oz cream cheese
1/4 cup softened butter
1 1/2 cup powdered sugar
a few teaspoons milk
Instructions
Preheat oven to 350 degrees. Spray a 9×13 glass baking pan with cooking spray or coconut oil spray. Set aside.
In a mixer, add the flour, salt, sugar, baking powder, milk, eggs, and vanilla. Once combined well, slowly stir in the melted butter. Pour into pan.
For the topping, mix the butter, brown sugar, flour and cinnamon together until well combined. Drizzle evenly over the batter and use a knife to marble/swirl through the cake.
Bake at 350 for 35-40 minutes or when a toothpick inserted near the center comes out nearly clean.
Frosting:  Beat the first 3 ingredients until creamy. Add a drop of milk at a time until still thick, yet spreadable.

Adapted from Chef in Training

You May Love These, Too! XOXO