When we went to Hershey Park last year, we had the fun of making our own chocolate bars in the factory. This year at Hershey, we bought "make Your Own Chocolate Bar Kits" to do at home. So fun!!! They give you a hollow shell-like chocolate bars and several toppings to pour into the middle using melted white chips as your "glue." My boys had a blast making these, which made me think we could do these for parties and playdates, too! All you need is a chocolate bar mold sold in local candy stores or online, some melted chocolate and lots of candy and imagination! Oh and kids, lots of kids!!!! Well, actually I think grown ups would have just as much fun making these on their own! Trust me, I know. (Wink, wink)
Here is my souvenir stash from Hershey!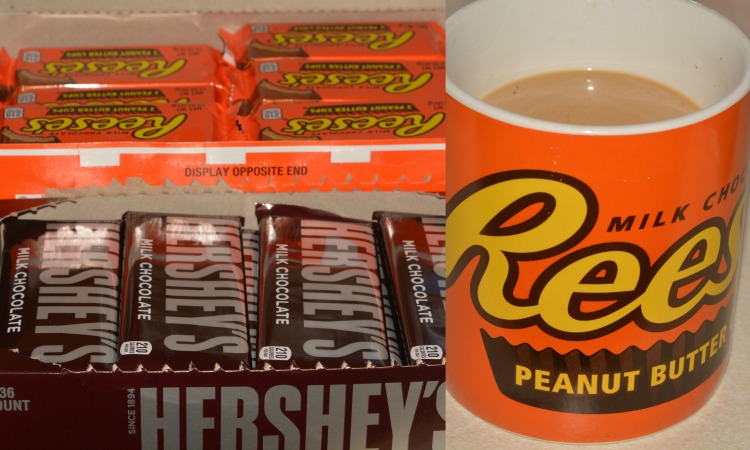 Here are the bar molds being filled with melted chocolate. I used Ghiradelli bittersweet chips melted in the microwave and I spread them with a pastry brush. Not too much because you want room in the center for cannnndy!!!!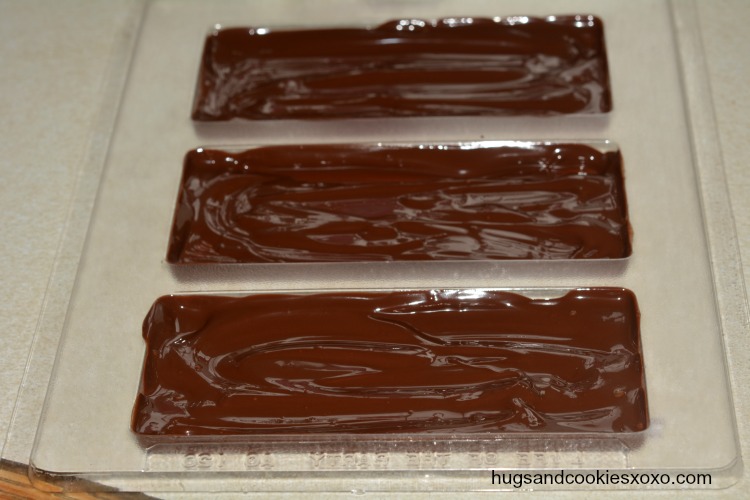 This one I filled with chopped Reese's. The next one has peanut butter!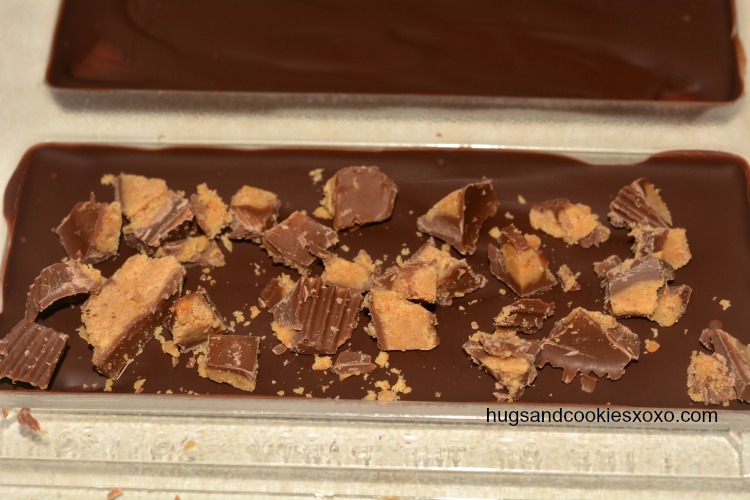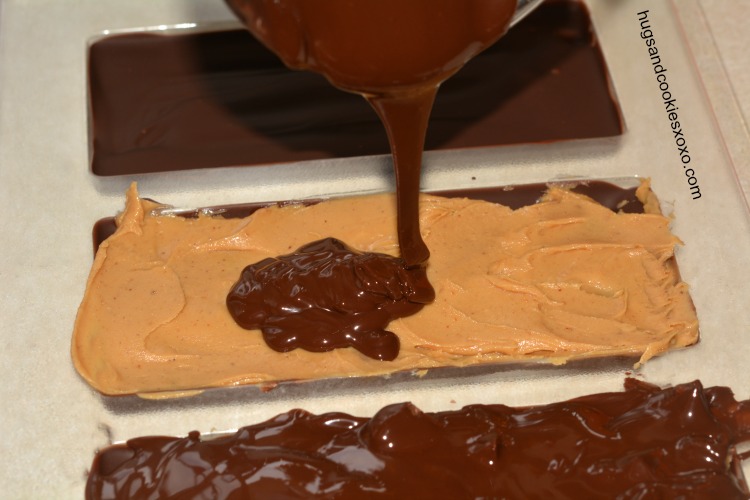 The final step is more melted chocolate and then pop the mold into the fridge until firm.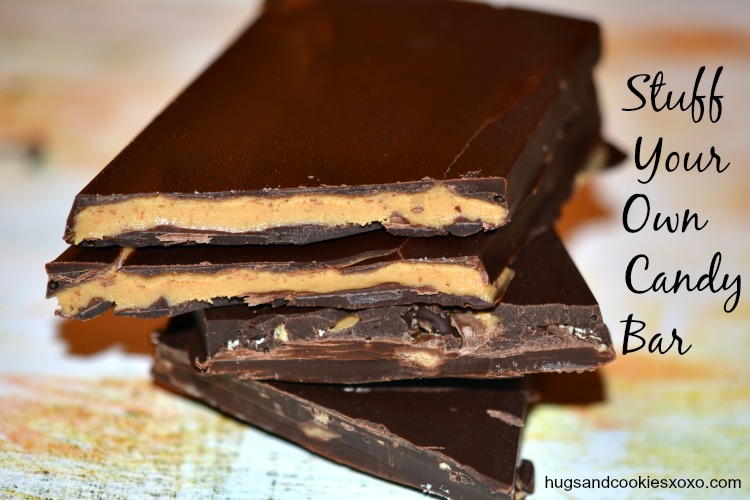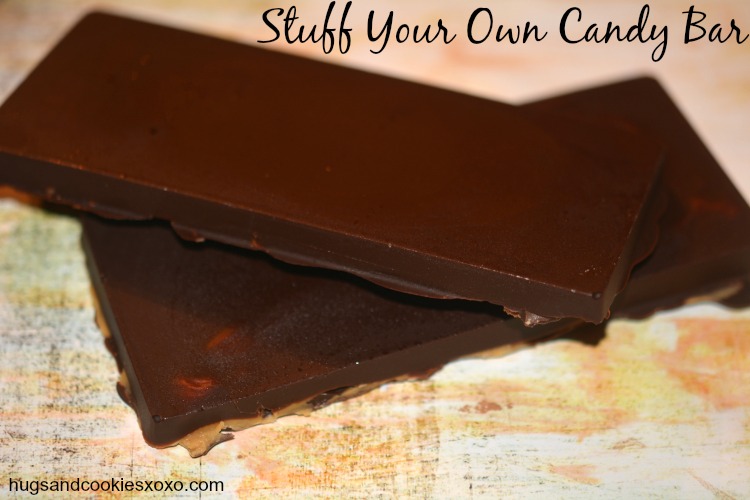 You May Love These, Too! XOXO