This recipe comes from one of my most favorite bloggers…Cookies and Cups! I love her because we seem to have the same taste buds and adore the same type of cookies. Every recipe I try from her is awesome. I am so excited she has a cookbook coming out in April that you can preorder here.  Is it April yet? Because I can't wait! This cookie is the best part of a crumb cake in a cookie shape. You will not be disappointed. So, grab some coffee and get baking1 Extra crumbs on mine please!!!!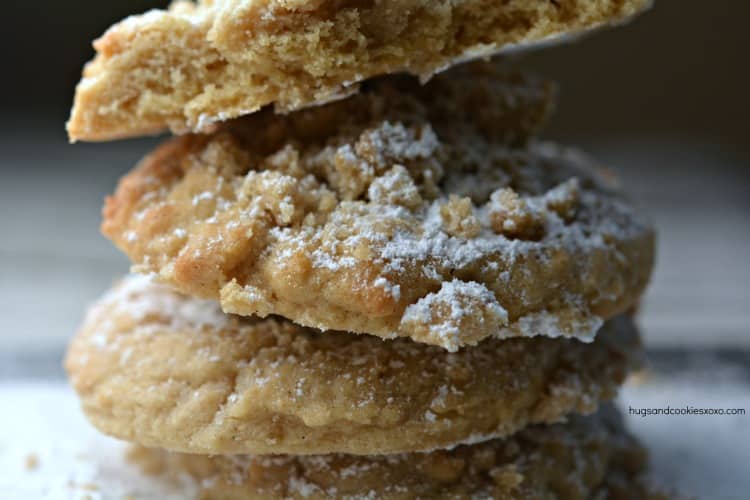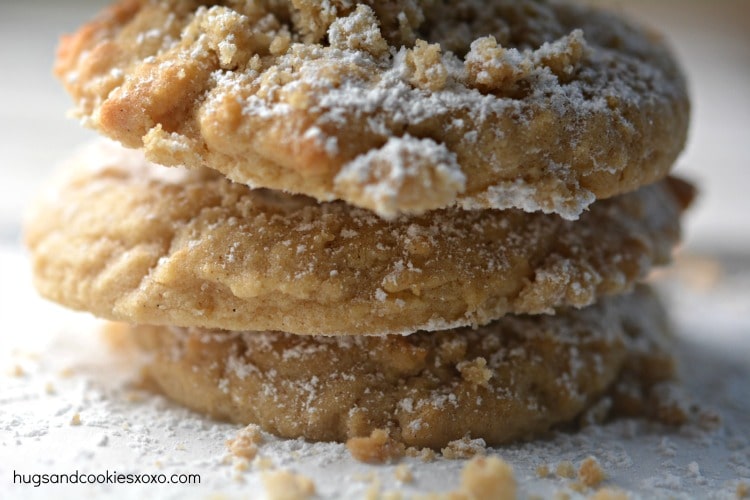 You'll Need:
Ingredients
Crumb Cake Topping
8 Tablespoons butter, soft
⅓ cup light brown sugar
⅓ cup white sugar
1 tsp cinnamon
½ tsp kosher salt
1⅔ cup all-purpose flour
Cookies
10 Tablespoons butter, soft
⅓ cup shortening
1 cup light brown sugar
½ cup white sugar
1½ tsp cinnamon
2 eggs
2 tsp. pure vanilla
2 tsp. baking powder
1 tsp. kosher salt
3⅓ cup flour
Powdered sugar for dusting
Instructions
Preheat oven to 350°
Line cookie sheet with parchment paper.
Crumb Topping
Beat all the ingredients until crumbs form. Set aside.
Cookies
Beat butter, shortening and two sugars until fluffy.
Add cinnamon, eggs and vanilla.
Beat well.
On low, add flour, kosher salt and baking powder to make a dough.
Scoop cookies onto parchment using a cookie scoop.
Use a small tool to indent the centers. I use a tart tool.
Sprinkle on a lot of crumb topping to each, pushing gently so it adheres.
Bake 11-13 minutes.
Cool and sprinkle on lots of powdered sugar!
Adapted from
Cookies and Cups