Since my shortcut crumb cake recipe is always such a hit, I knew it could only get better with a layer of raspberry jam between the soft cake and buttery crumbs! This cake stays so moist and is just rich, rich, rich! A little goes a long away which is not surprising when you see how much butter you'll be using. But, don't let it scare you away! This recipe makes a huge cake and will feed everyone you have for brunch. Plus, you can send them all home with leftovers making for some very happy guests! Just be careful after you partially bake the cake and prepare to spread the jam. You'll want to do this carefully! Tip….stir the jam first to loosen it up and help with the spreading! Happy baking!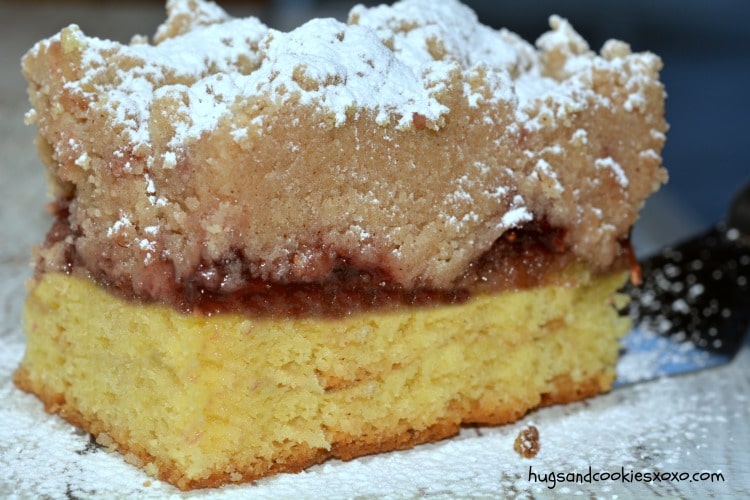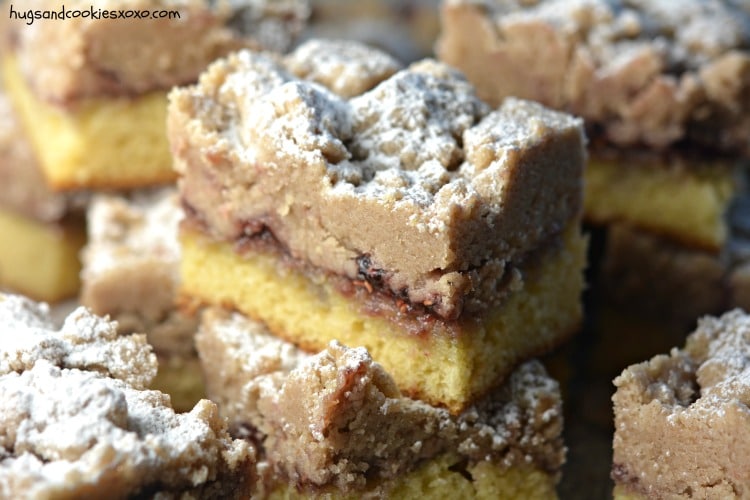 Raspberry Shortcut Crumb Cake
Ingredients
1 Betty Crocker Yellow Cake box mix, prepared according to box directions and also add 1 teaspoon vanilla
1 pound salted butter
4 cups flour
2 cups sugar
2 Tablespoons cinnamon
1 cup raspberry jam
Instructions
Prepare the cake as package directs and add vanilla.
Bake it in a 9x13 pan lined with nonstick foil for 15-20 minutes at 350.
Electric mix butter, flour, sugar and cinnamon to make crumbs.
After the 15-20 mins, carefully spread the jam across the top. (dollop and use an offset spatula and tread carefully)
Sprinkle crumbs all over the cake and return to the oven for an additional 20-25 minutes.
Let cool completely before cutting.