Double Apple Bread Pudding
This was such a hit that even BOTH of my kids loved it-highly unusual. It is fabulous served warm with vanilla ice cream and of course, whipped cream. Everyone just adored the crunchy topping along with the apples inside!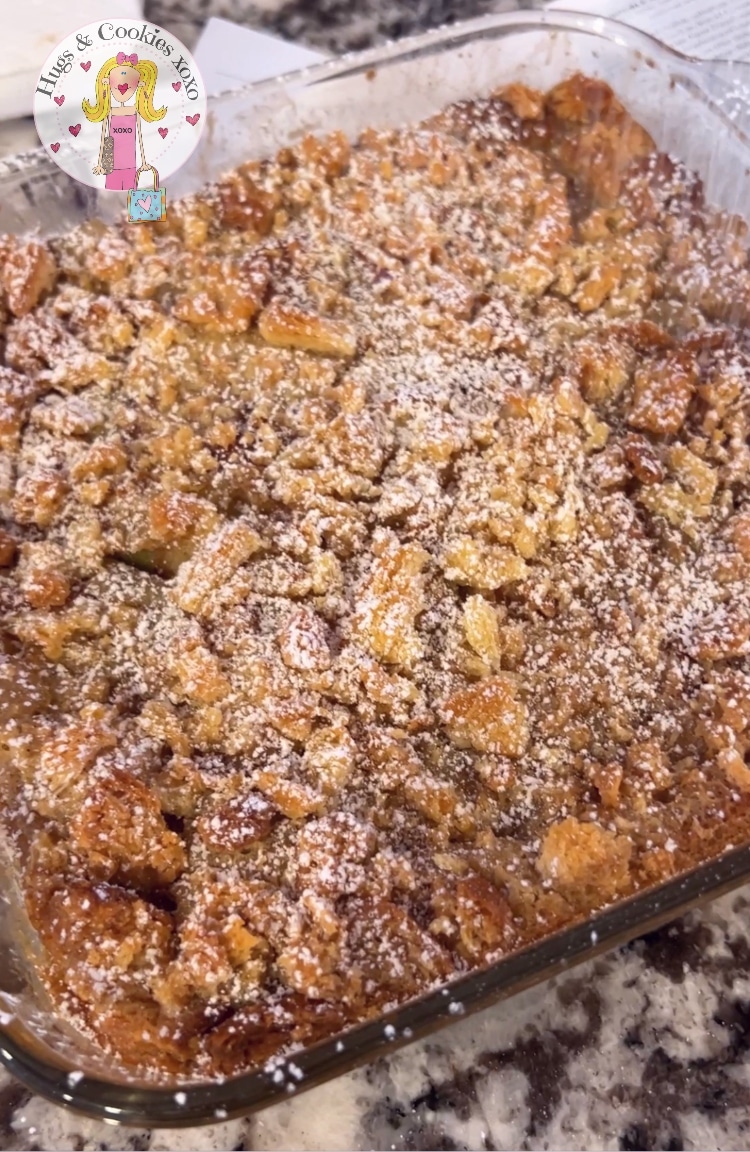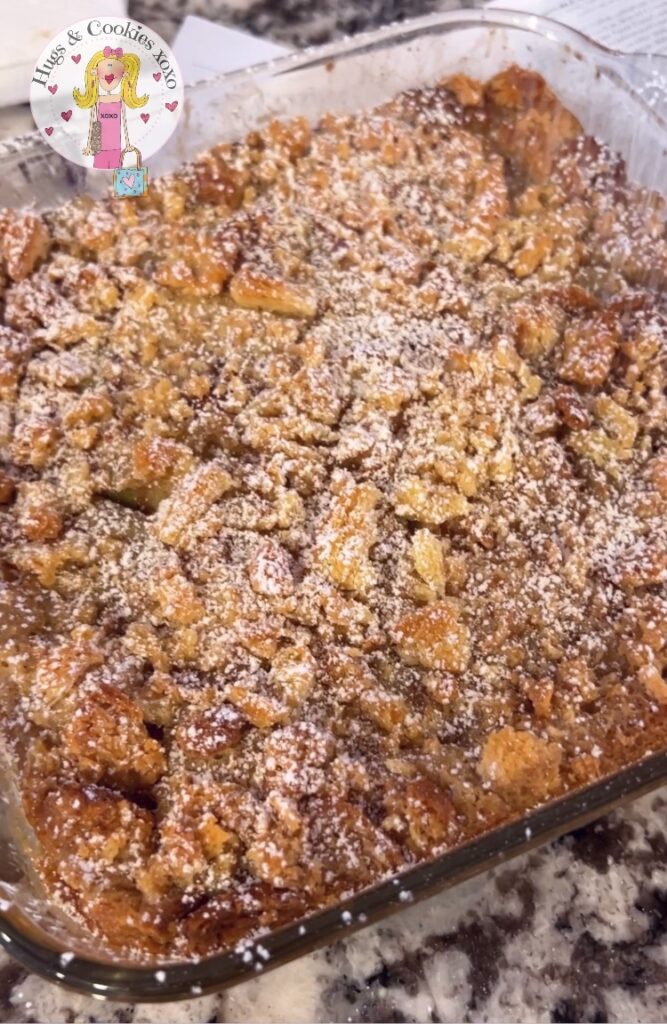 Double Apple Bread Pudding
Ingredients
10 ounces brioche bread, cut in 1 inch cubes
Caramel
2 T. butter, melted
¼c. light brown sugar
⅓ c. water
2 granny smith apples, peeled, cored, cut into ½ inch pieces
1 c. milk
Custard
¼ c. light brown sugar
¾ tsp. cinnamon
½ tsp. vanilla
¼ tsp. kosher salt
2 eggs
1¼ c. heavy cream
Topping
1½ T. light brown sugar
rest of bread cubes
1½ T. melted butter
Powdered sugar for sprinkling on top
Instructions
Preheat oven 325.
Spread bread on a baking sheet and bake 15 mins to dry out.
Caramel
In a saucepan, melt the butter.
Add sugar and water, whisking to dissolve sugar.
Add apples and bring up to a simmer.
Cook covered 4 mins and then uncovered 4 mins until apples are just tender.
Drain apples in a sieve over a measuring cup gently pressing to get al the liquid out.
Add enough milk to make a total of 1¼c. liquid. Set apples aside.
Custard
In a bowl, whisk sugar, cinnamon, vanilla, salt.
Add eggs and cream.
Then add the milk/apple mix and the apples.
Lay 5 cups bread into your 8 inch baking pan.
Pour custard over and use a spatula to press down the cubes to soak.
Let soak 30 mins.
Topping
crumble the extra cubes with your fingers along with the brown sugar.
Mix in melted butter to make crumbs.
Sprinkle on top of the bread pudding.
Bake 1 hour then cool 45 mins before serving.
Dust with powdered sugar.
Adapted from Cook's Illustrated