Easy Breakfast Sandwiches
These are super fun to make and easy to customize for the whole family! I used bacon, egg and cheese in these but the possibilities are endless. You can swap the bacon for sausage, add veggies, some hot sauce, anything you like!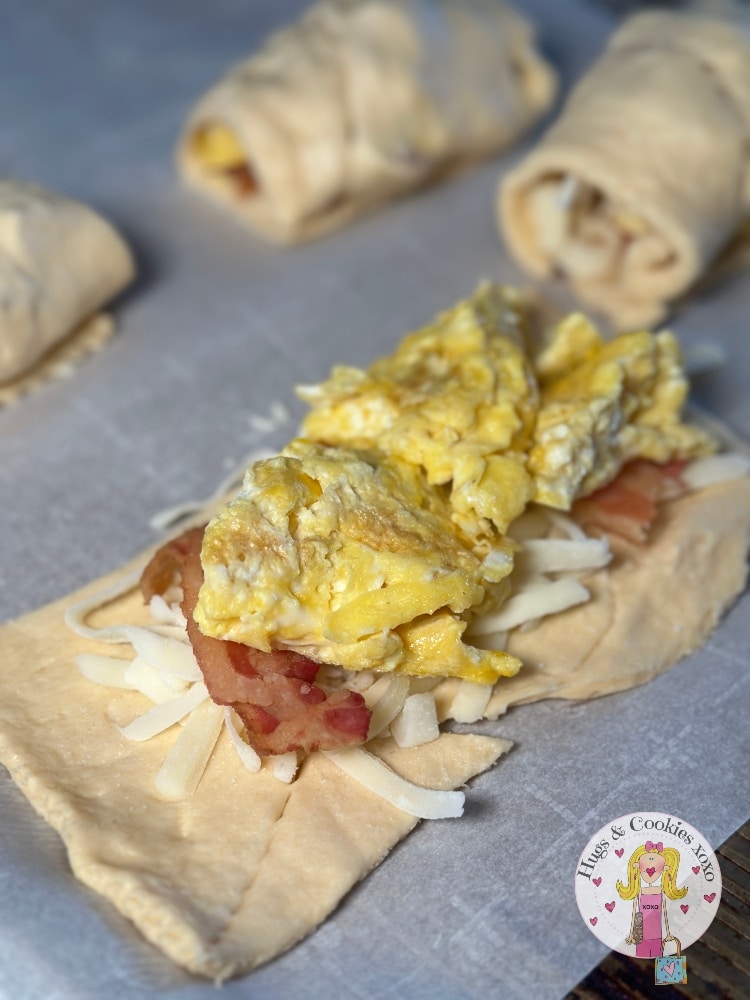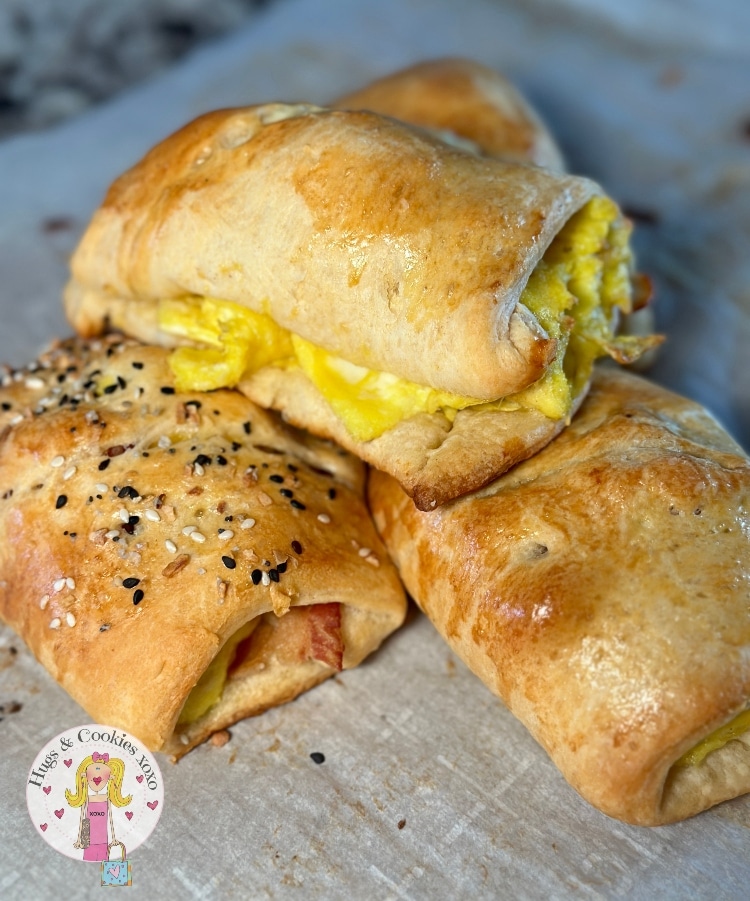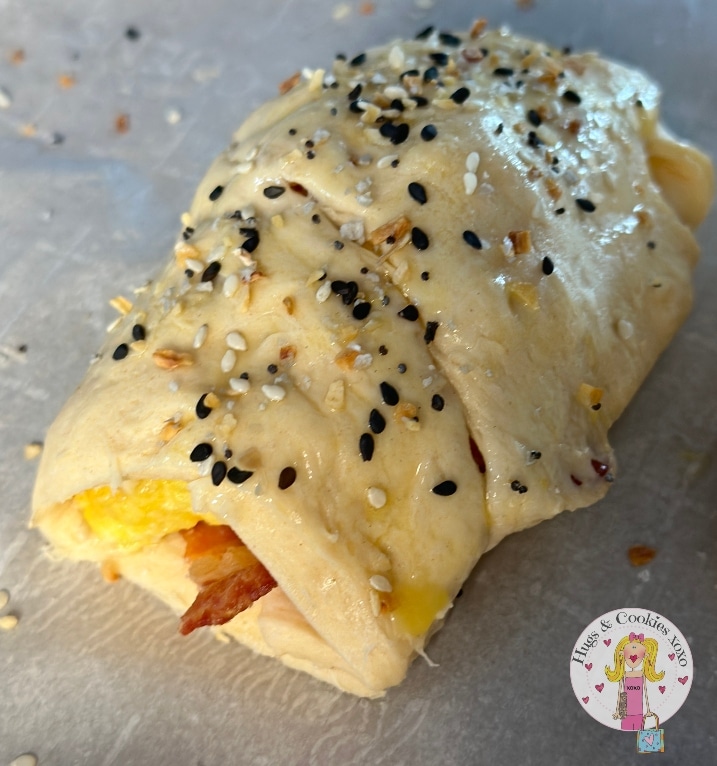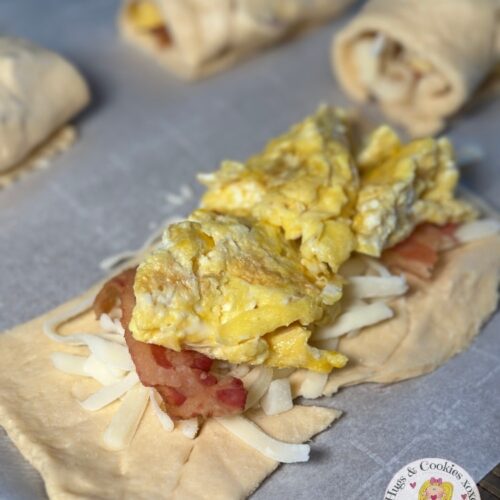 Easy Breakfast Sandwiches
Ingredients
1

can crescent

scrambled eggs

bacon

shredded cheese of your choice

egg wash

1 egg plus 1 T. water

I layed down some spinach and then some turkey and ham. Sprinkle with shredded cheddar and and added some scrambled eggs. Finish with chopped scallions and then roll up.

Brush with egg wash

1 egg beaten with 1 tbls of water and then sprinkle with everything but the bagel seasoning. Bake until golden in a 375 oven (about 15 minutes) and enjoy!
Instructions
Preheat oven 375 and line baking sheet with parchment paper.

Unwrap crescents and cut into 4 rectangles for 4 sandwiches.

Divide ingredients on top of each crescent rectangle.

Roll up and brush with egg wash.

Sprinkle with bagel seasoning, sesame/poppy seeds or salt/pepper.

Bake 15 mins.
Recipe adapted from Diane Morrisey
You May Love These, Too! XOXO