I have made hi-hat cupcakes before, but never hi-hat cookies. So, I knew I had to give these a try. Not only were they yummy but they have a pretty nice appearance, too! Definitely a show stopper cookie if you're heading to a party or special occasion. Plus, they are a lot simpler than they look. When I made the cupcakes they called for a 7 minute frosting…a bit tricky to prepare. This recipe simply calls for a thick butter cream frosting. You got this!!!!!! Thanks to  Cookies and Cups for this recipe!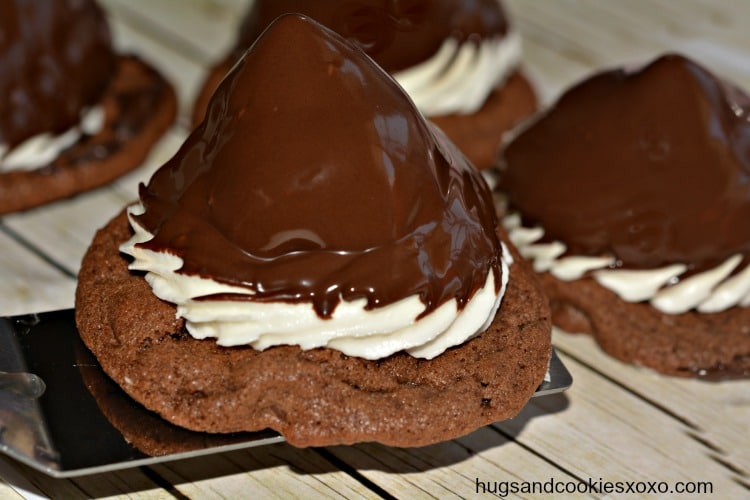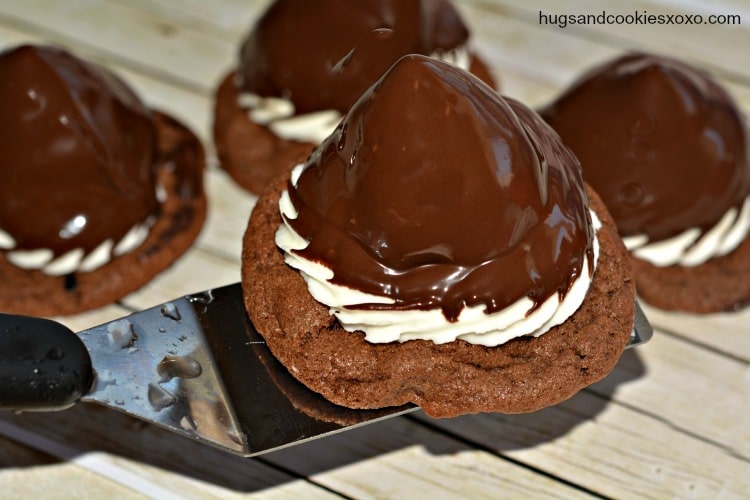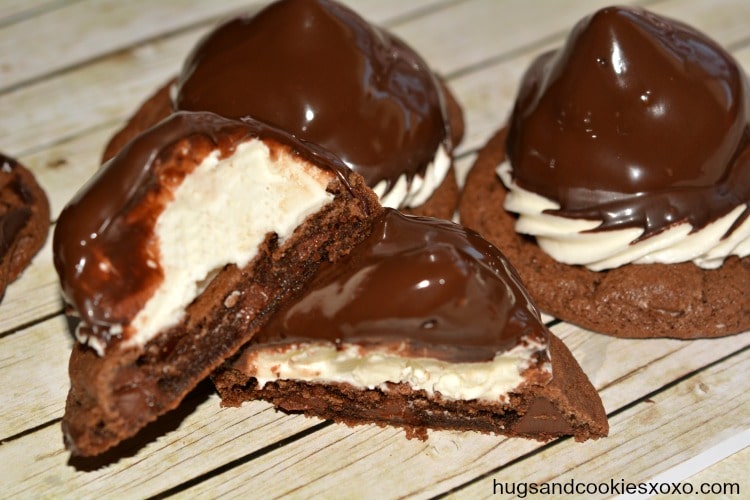 Hi Hat Cookies
1 cup butter, room temperature
1 cup granulated sugar
1 cup light brown sugar
2 eggs
2 tsp vanilla
1 tsp salt
1 tsp baking soda
1/2 cup cocoa powder
2 1/4 cup flour
1 cup chocolate chips
Directions:
Beat butter and sugars.
Add eggs and vanilla.
Add all dry ingredients and combine.
Stir in chocolate chips.
Drop by Tablespoons onto parchment lined cookie sheets.
Bake 350 10-12 minutes. Let cool on sheets.
To serve: Pipe on the butter cream, chill 10 minutes in freezer and dip tops in melted chocolate. Use any good chocolate you like to melt!!!
Butter Cream:
Beat together—->
2 cups room temp salted butter
7-8 cups powdered sugar
1/2 cup milk (add slowly, you may not need it all-you want a thick butter cream)
Cookie recipe adapted from Cookies and Cups
You May Love These, Too! XOXO