Cast Iron Skillet Pancakes
These are amazing, huge and fluffly! Of course, you can make them in any skillet but a cast iron makes them extra special! Lodge Cast Iron is a great starting point if you need to begin your collection!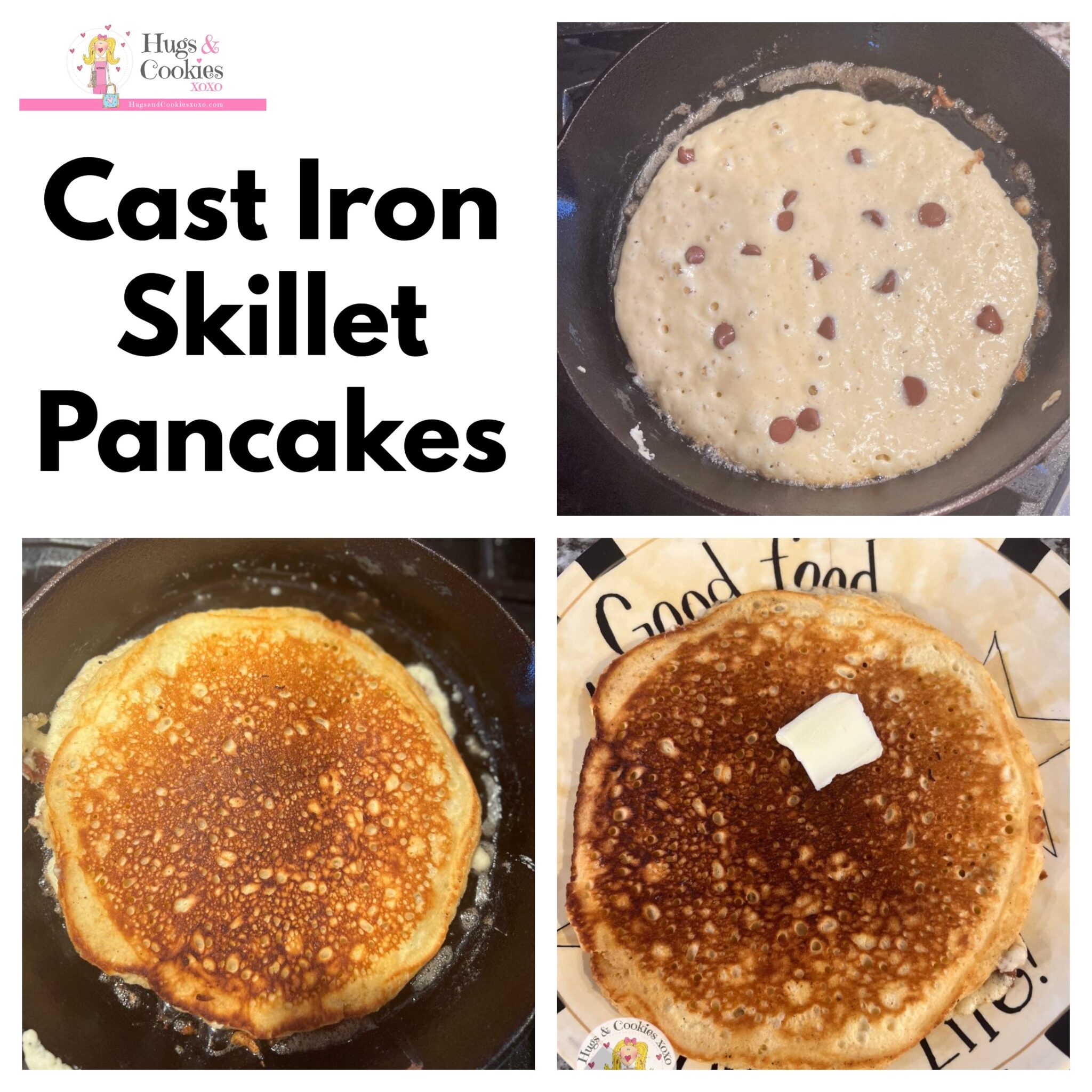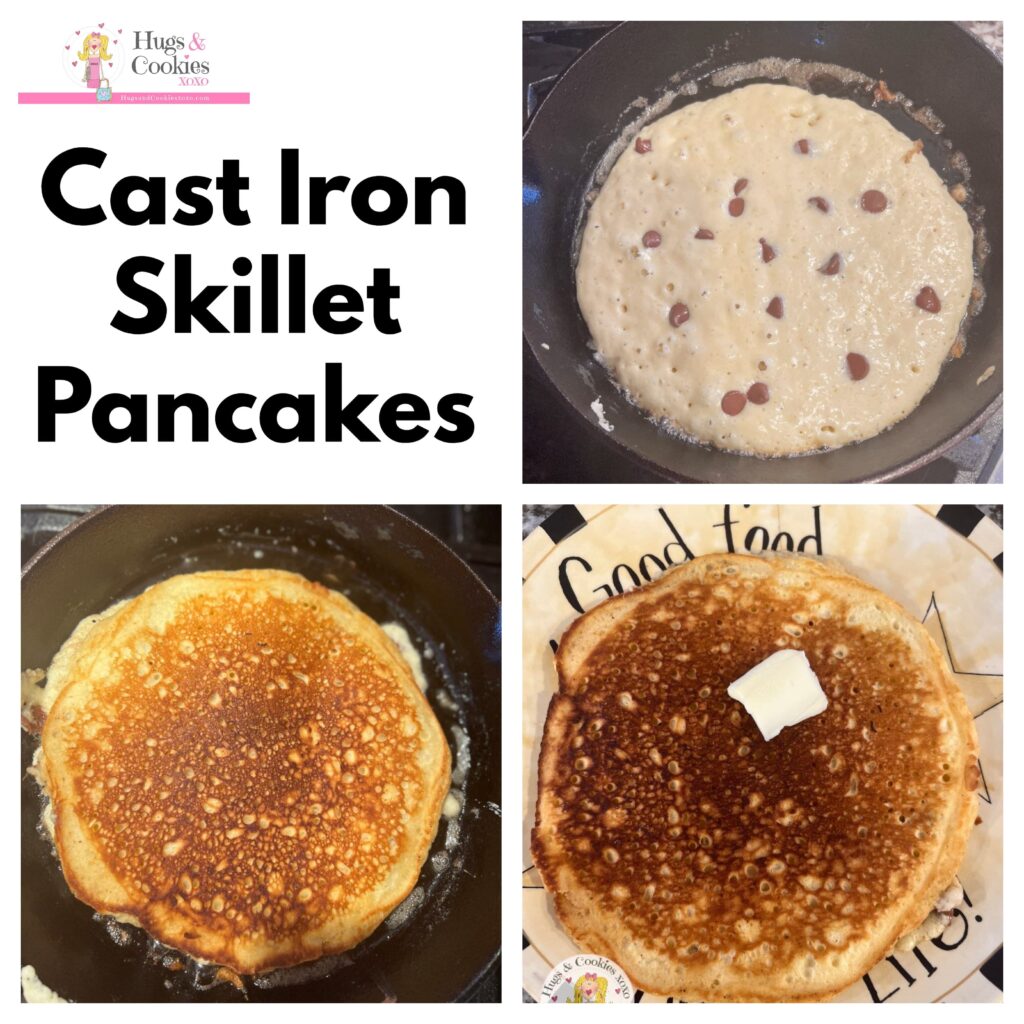 Cast Iron Skillet Pancakes
Ingredients
2 cups flour
¼c. sugar
4 tsp. baking powder
¼ tsp. baking soda
½ tsp. kosher salt
1 egg
2 tsp. vanilla (optional)
1¾c. milk
4 T. melted butter
Optional: chocolate chips
more butter for skillet
Instructions
Mix all dry ingredients together.
Stir in egg, milk, vanilla and combine.
Slowly stream in butter and just mix to blend.
Preheat skillet on medium.
Add a pat pf butter and pour in to cover ¾ of the bottom.
(Add chocolate chips, if desired.)
Flip when top is bubbly and bottom is nicely browned.
Serve with maple syrup and whipped cream.
Recipe adapted from
Cafe Delites
You May Love These, Too! XOXO