Smookie Cookies
So here is my latest secret for thickening up these cookies. To the original recipe below, I added an extra 1/2c. flour plus 2 tsp. cornstarch. I also used a round cookie cutter to reshape them when they were hot out of the oven….just swing the cookie around inside of the cutter. So if you want thicker cookies, give it a try! The first picture below is the most recent using these thickening tips. If you prefer a thinner cookie, stick with the recipe as it is written below.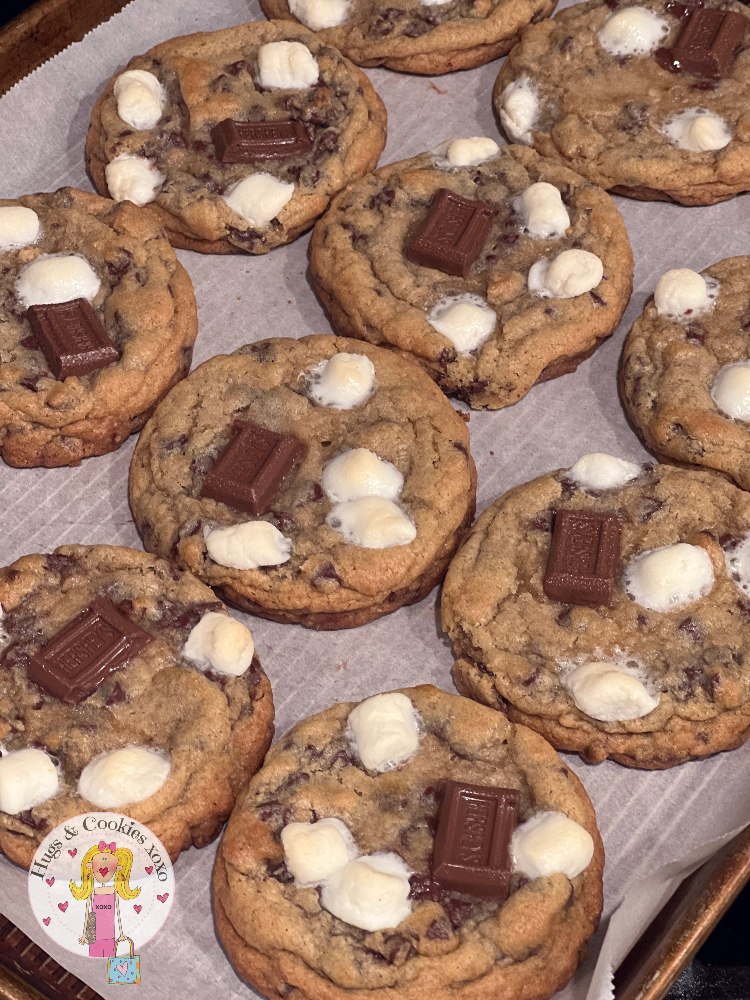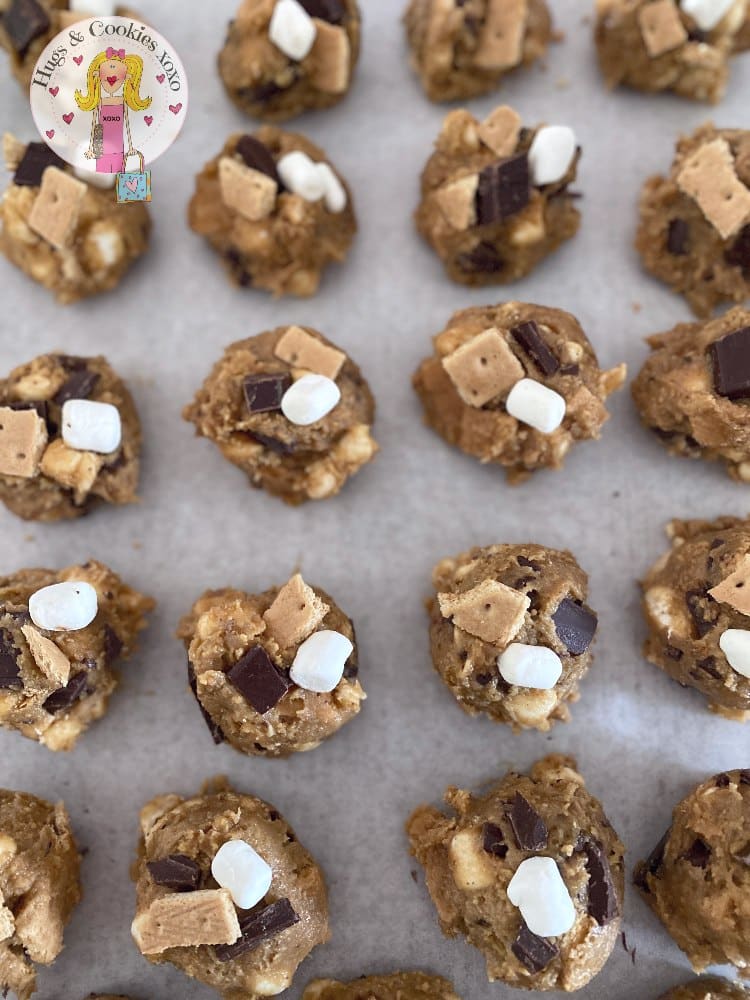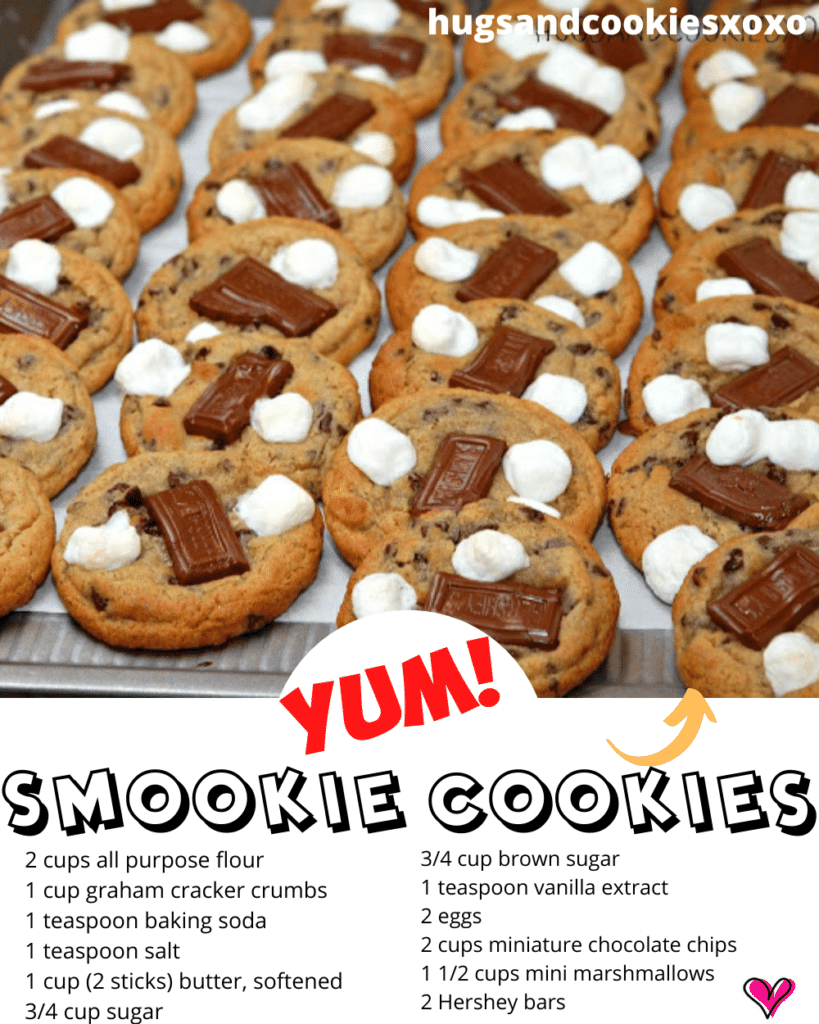 To make these gluten free, I have used Cup4Cup brand flour in the past! Below, is a picture of the gluten free cookies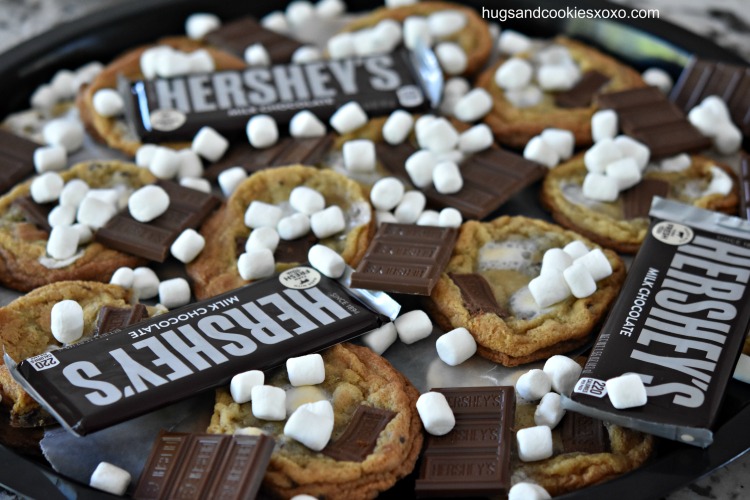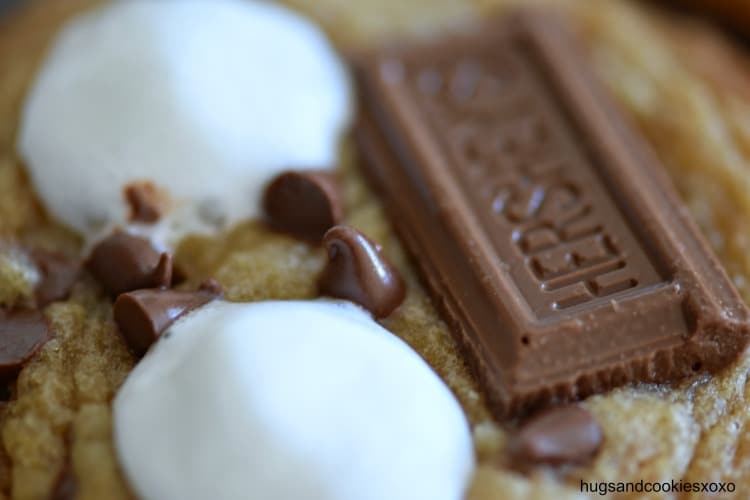 SMOOKIES!!!!!!
Ingredients
S'MORES + COOKIES = SMOOKIES!!!!!! THE BEST!
2 cups all purpose flour
1 cup graham cracker crumbs
1 teaspoon baking soda
1 teaspoon salt
1 cup (2 sticks) butter, softened
¾ cup sugar
¾ cup brown sugar
1 teaspoon vanilla extract
2 eggs
2 cups miniature chocolate chips
1½ cups mini marshmallows
2 Hershey bars, chopped (I used the snack size because they r thicker...mmm)
Instructions
Preheat oven to 375 degrees. Line cookie sheet with parchment paper.
In a medium bowl combine the flour, graham cracker crumbs, baking soda, salt. Whisk together. In a separate larger bowl beat together the butter, sugar, brown sugar and vanilla until creamy. Add the eggs one at a time, beating well after each addition. Slowly beat in the flour mixture until smooth. Stir in the chocolate chips. Drop by LARGE scoop onto ungreased cookie sheet.
Bake for 9 minutes, and remove from the oven. Push 3 to 4 marshmallows and a few pieces of Hershey bar into each cookies. Return to the oven and bake an additional 3-4 minutes until fully cooked. (watch carefully-baking time varies by size of cookies and also type of cookie sheet) Cool cookies.