Smookie Cookies
So here is my latest secret recipe for my famous smookies. My oldest calls these the OG! I used a round cookie cutter to reshape them when they were hot out of the oven….just swing the cookie around inside of the cutter. So if you like thicker cookies, give  these a try! Here is another great cookie tip for you…Scoop out the dough and flash freeze on a cookie sheet. (Flash freeze means individually freezing each ball of dough) Then transfer the cookie dough balls to a freezer bag and bake them off as you want! This way you can enjoy freshly baked cookies on any given day without any of the work! If baking from frozen you may need to increase the bake time by 1-2 minutes.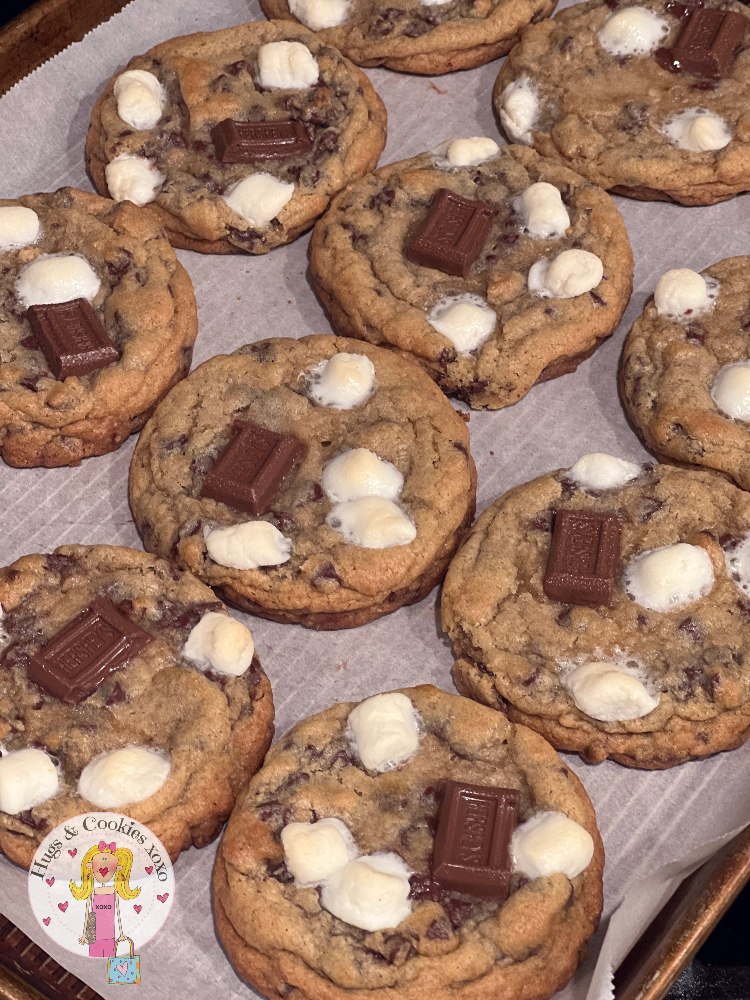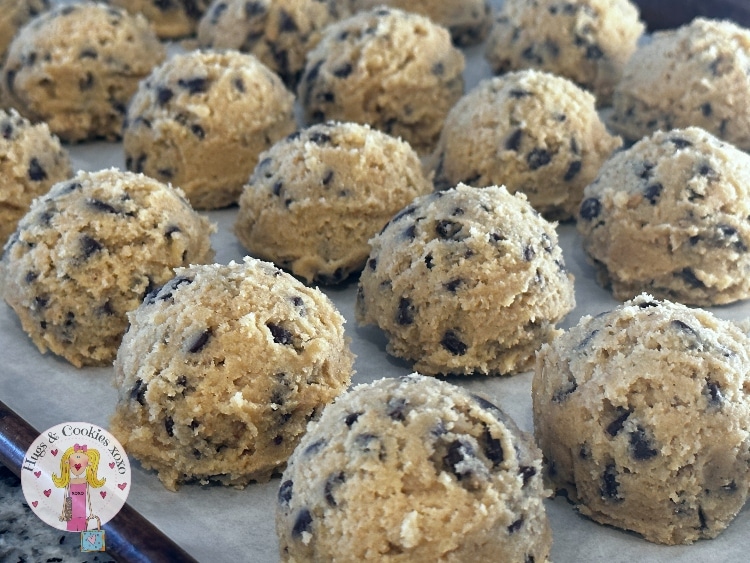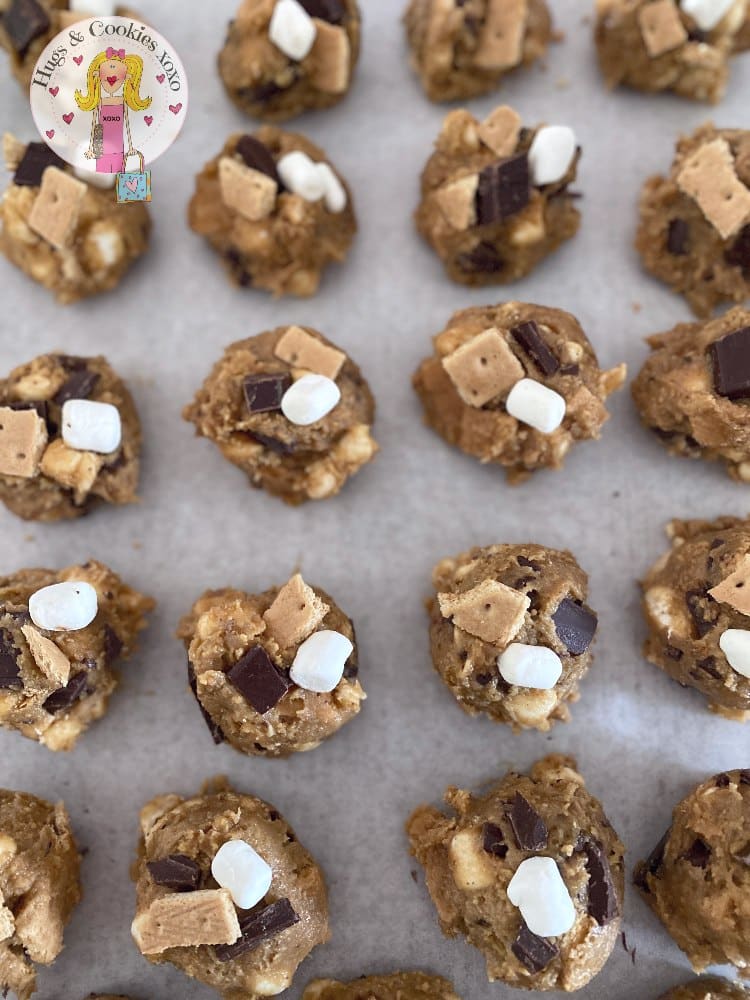 To make these gluten free, I have used Cup4Cup brand flour in the past! Below, is a picture of the gluten free cookies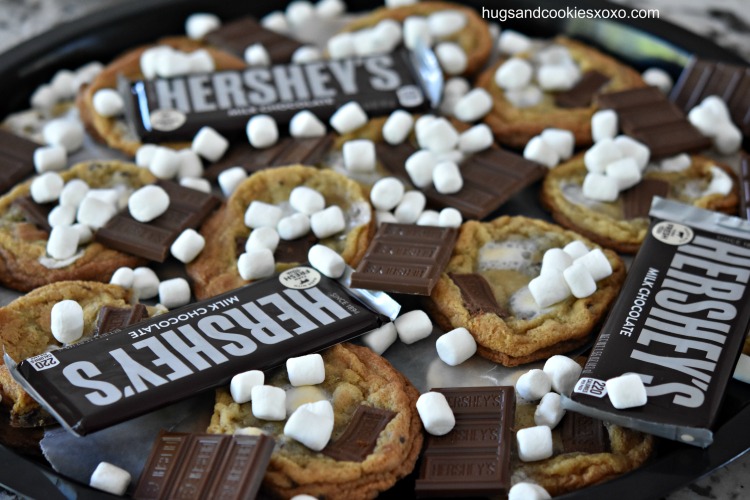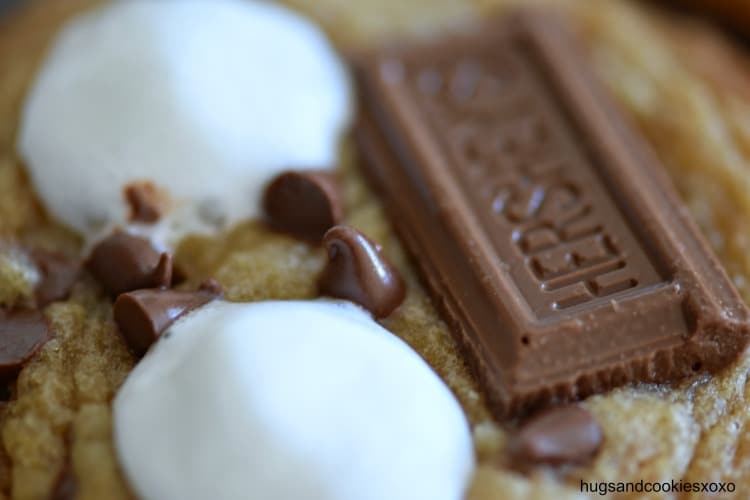 You may need: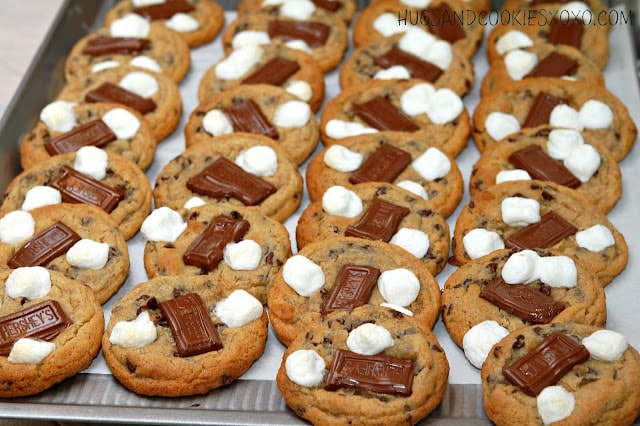 SMOOKIES!!!!!!
Ingredients
S'MORES + COOKIES = SMOOKIES!!!!!! THE BEST!

2 ½

cups

all purpose flour

1

cup

graham cracker crumbs

1

teaspoon

baking soda

2

tsp.

cornstarch

1

teaspoon

salt

1

cup

2 sticks butter, softened

¾

cup

sugar

¾

cup

brown sugar

1

teaspoon

vanilla extract

2

eggs

2

cups

miniature chocolate chips

1 ½

cups

mini marshmallows

2

Hershey bars

chopped (I used the snack size because they r thicker...mmm)
Instructions
Preheat oven to 375 degrees. Line cookie sheet with parchment paper.

In a medium bowl whisk together the flour, graham cracker crumbs, baking soda, cornstarch and salt.

In a mixer bowl beat together the butter, sugar, brown sugar and vanilla until creamy.

Add the eggs one at a time, beating well after each addition.

Slowly beat in the flour mixture until smooth.

Stir in the chocolate chips.

Drop by LARGE scoop onto parchment lined cookie sheet.

Bake for 9 minutes, and remove from the oven.

Push 3 to 4 marshmallows and a few pieces of Hershey bar into each cookies.

Return to the oven and bake an additional 3-4 minutes until fully cooked. (watch carefully-baking time varies by size of cookies and also type of cookie sheet)

Cool cookies.
Here is a photo of the original recipe of you prefer a thinner cookie…. (less flour, no cornstarch)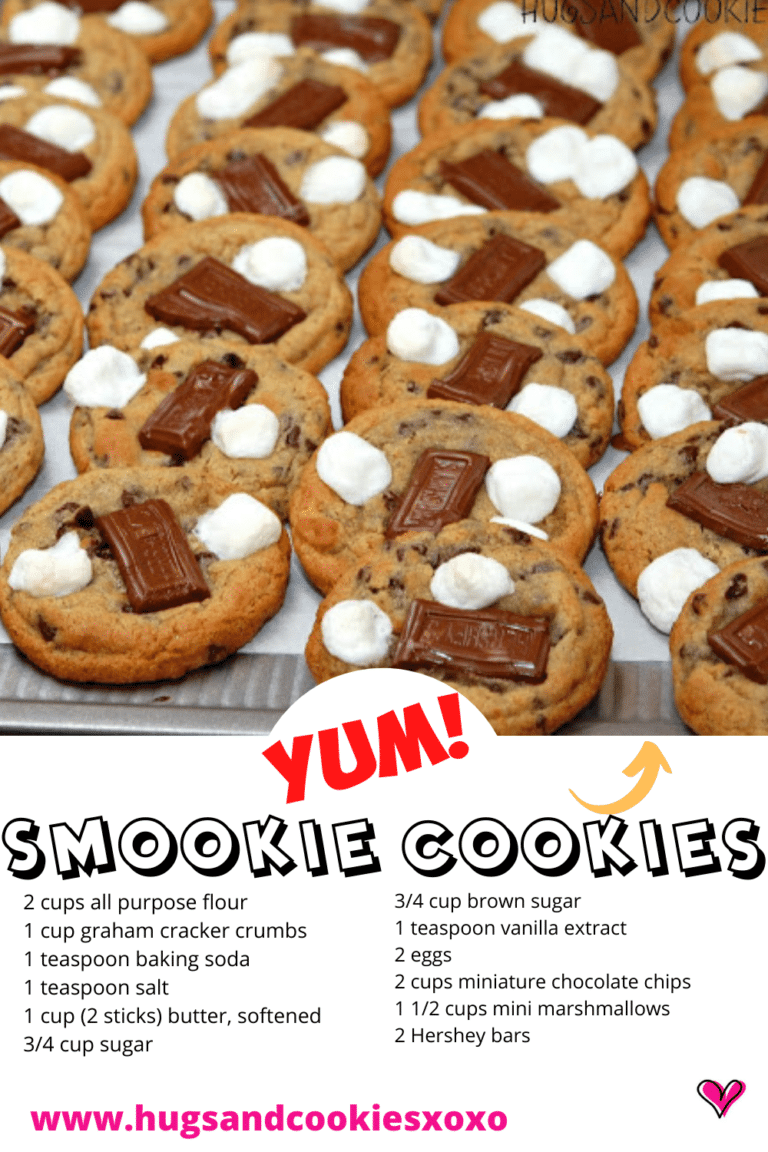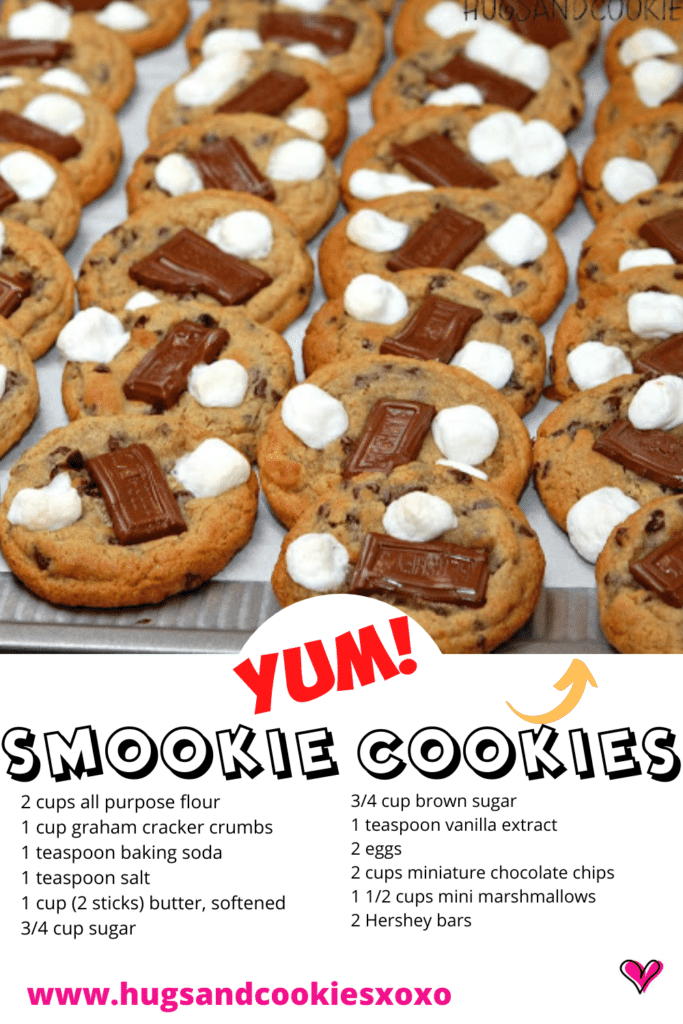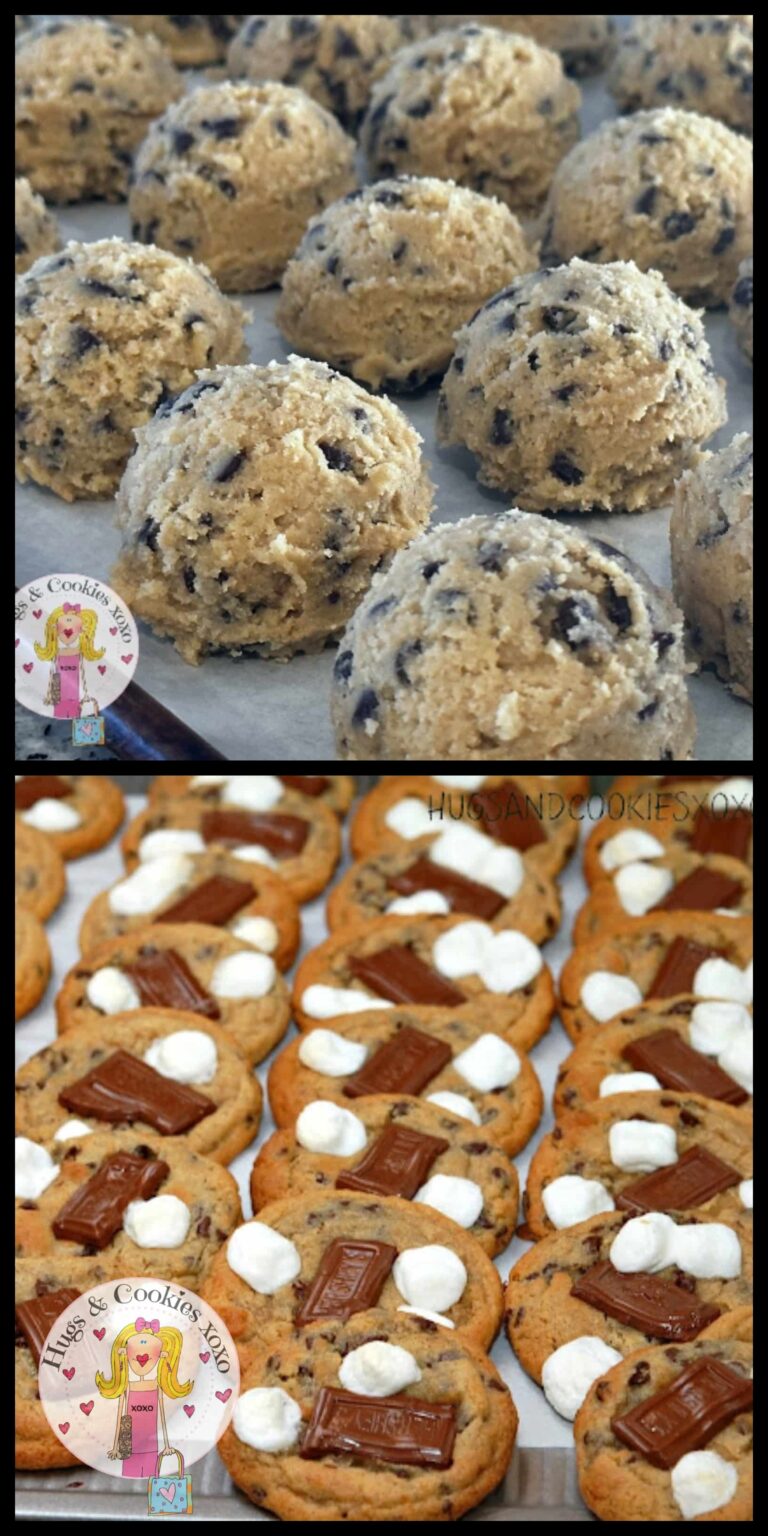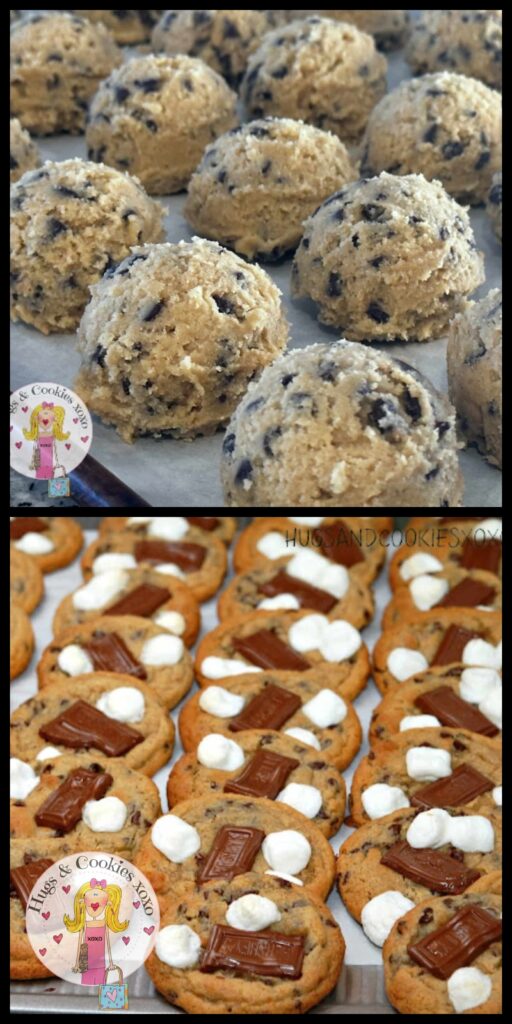 originally published 9/15/13
republishing 6/30/2023
You May Love These, Too! XOXO