Bacon chocolate chip cookies? Don't knock them until you taste one!!!! YUM!!
I love bacon. Bacon with eggs. Bacon with pancakes. Bacon alone. Bacon rocks.
To make these, fold 4-6 slices crispy bacon (chopped up) into your
favorite choc chip cookie dough before baking!
You'll Love this BACON COOKING TRAY!!!!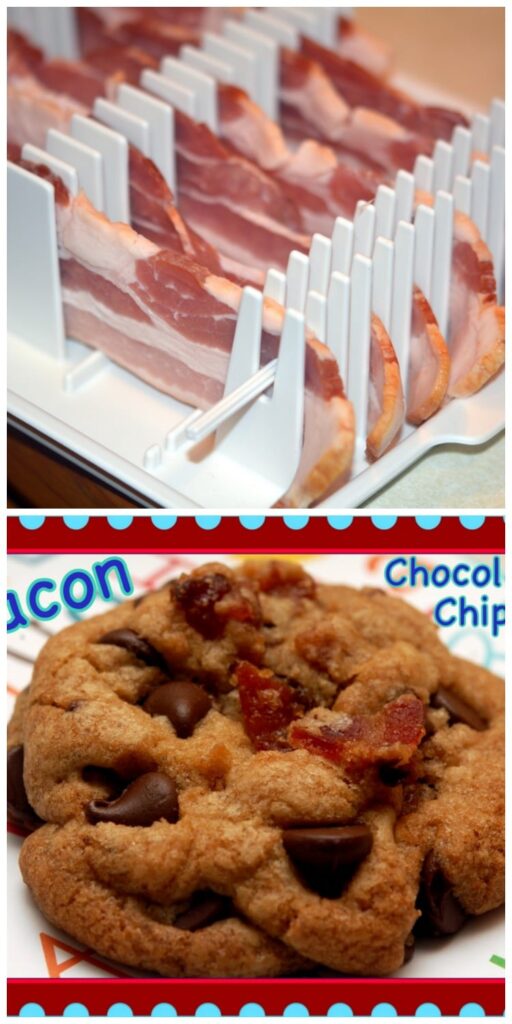 You May Love These, Too! XOXO