Lady Locks
These pastries are outrageous and with the right molds they are actually a cinch to make! I ordered my molds here on Amazon! Then, all you need is puff pastry, fresh whipped cream and some melted chocolate and powdered sugar. These make a beautiful presentation and will impress your guests. They also taste amazing! You may also love Cannoli Stuffed Dessert Shells  and  Cannoli Cones.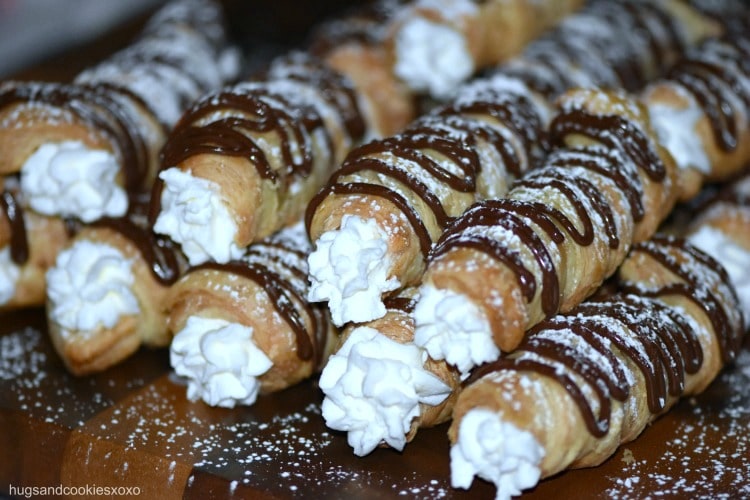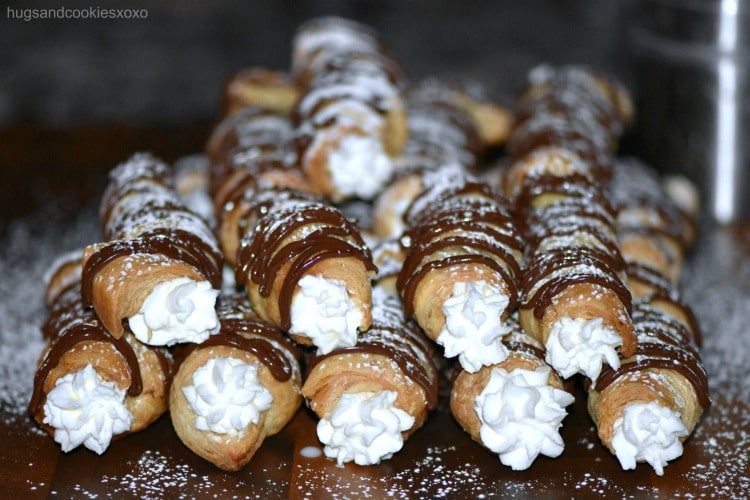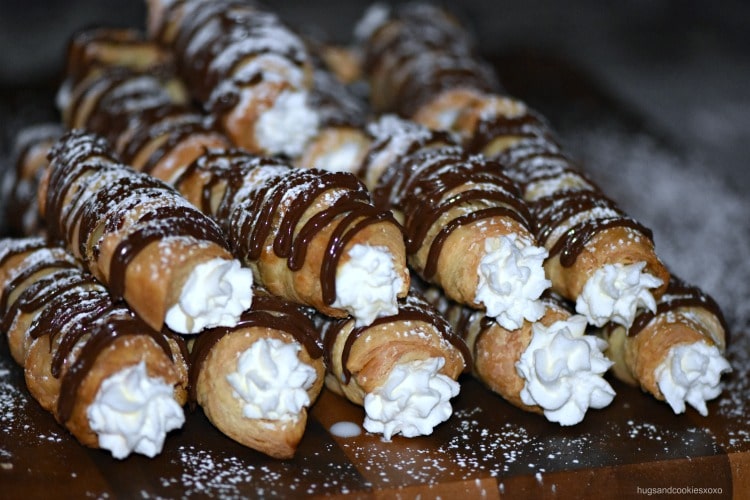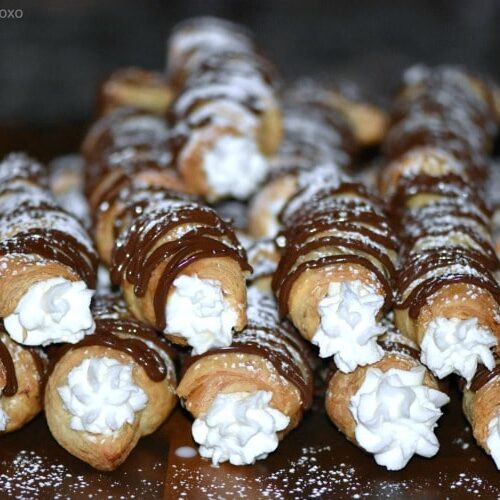 Lady Locks
Ingredients
puff pastry

defrosted and opened up into a rectangle

cannoli molds

fresh whipped cream

semisweet chocolate bar

melted

powdered sugar
Instructions
Preheat oven to 400.

Cut puff pastry into 1 inch wide long strips.

Wrap around the mold overlapping as you go round and round.

Place on a parchment lined baking sheet and bake 15-18 mins. until browned.

Remove from molds while still hot to prevent sticking. I used tongs and an oven mitt to prevent burning my hands.

Let cool.

Pipe cream into both ends.

Drizzle with chocolate and dust with powdered sugar.

Can be stored in the fridge wrapped well.