This is one low carb meal where I promise you will not miss the carbs! This can easily be served over rice or pasta for the rest of the family but for the "low carbers", this is a winner! The sauce has just the right kick to wake up your broccoli and keep you coming back for more!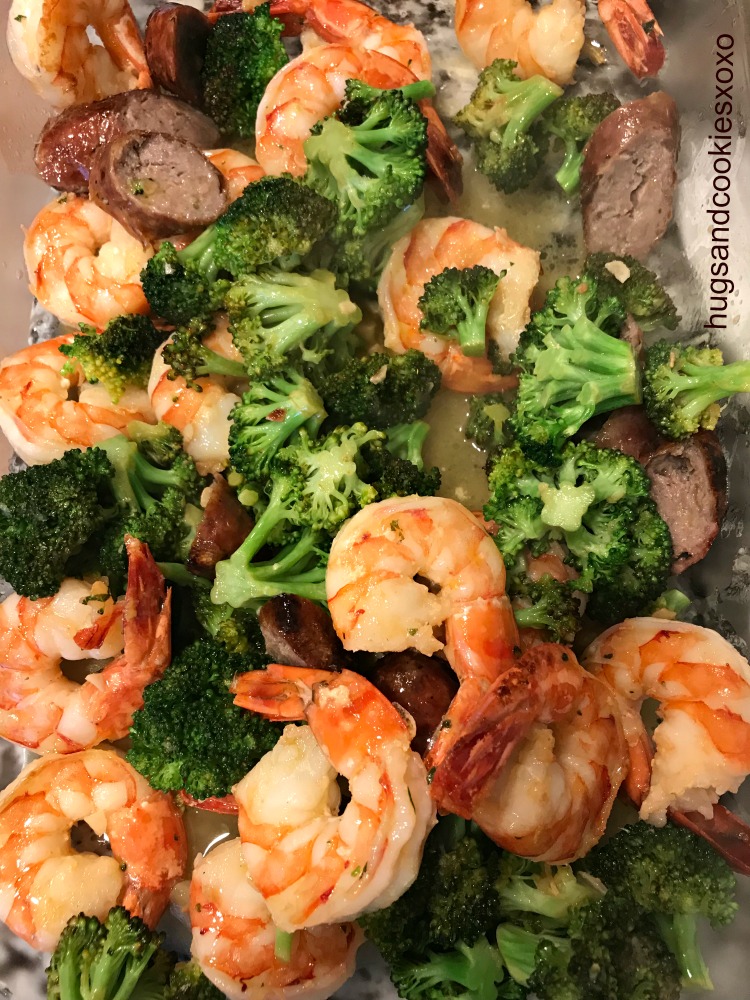 Low Carb Shrimp Scampi with Sausage & Broccoli
Ingredients
4 tablespoons butter
2½ tablespoons olive oil
4 cloves minced garlic
1½ pounds large raw shrimp, peeled and deveined
¼ teaspoon freshly ground black pepper
1½ tsp. salt
handful of chopped parsley
½ lemon, zest grated
¼ cup freshly squeezed lemon juice (2 lemons)
2 heads of broccoli, chopped small
1 package of sweet Italian sausage, broiled 8 minutes each side or until cooked through and cut on the bias
Instructions
In a skillet, melt 3 T. of the butter and the olive oil over medium-low heat.
Add the garlic and cook 1 minute-be careful not to burn the garlic.
Add the shrimp, salt and the pepper and saute until the shrimp have just turned pink, about 5 minutes. Stir frequently.
Add lemon juice, zest and cook 1 minute.
Remove the shrimp to a plate.
Add the Tablespoon of butter you have left and the broccoli.
Cover and steam a few minutes.
Return the shrimp and the sausage to the pan.
Garnish with parsley if desired.
You May Love These, Too! XOXO