These are just insane. So thick and rich….everyone will LOVE them!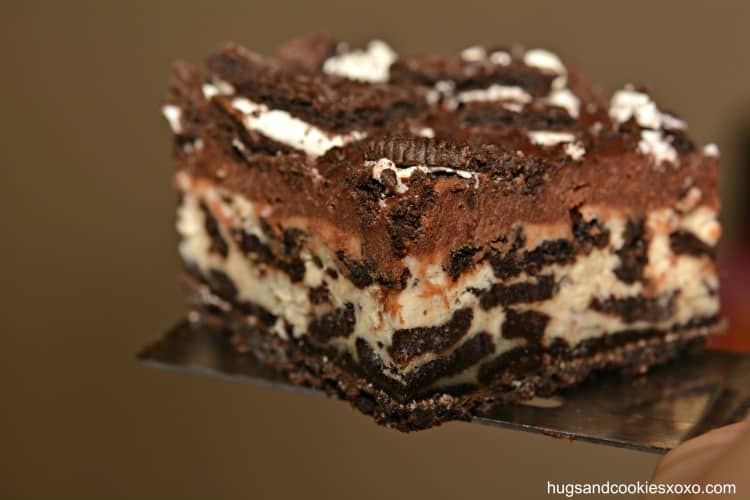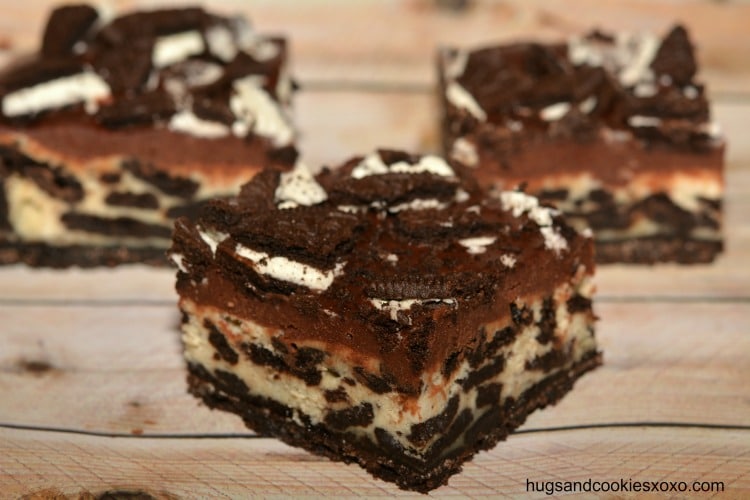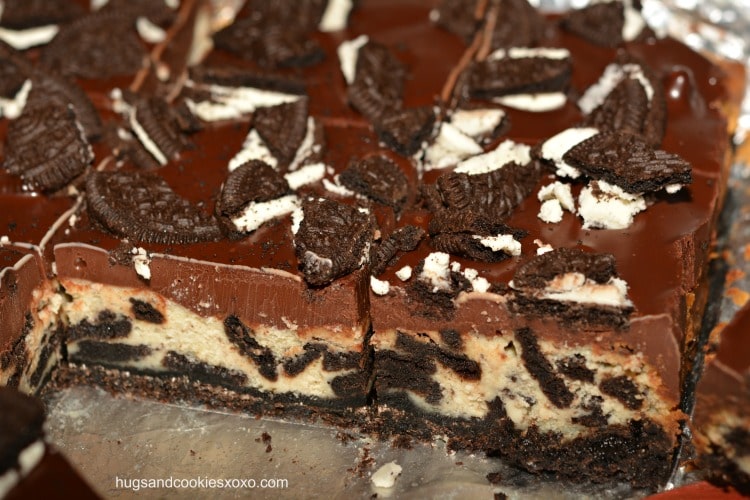 Oreo Cheesecake Bars
Ingredients
Crust
18 Oreos, crushed into crumbs
2 tbsp. sugar
5 tbsp. butter, melted
Cheesecake Filling
12 oz cream cheese, softened
½ cup sugar
1 tbsp. flour
1 egg, plus 1 yolk
½ cup sour cream
1 tsp. vanilla
12 Oreos, broken into pieces
Chocolate Ganache
½ cup heavy whipping cream
2 tbsp. butter
¾ cup semi sweet chocolate chips
⅛ cup powdered sugar
6 Oreos, broken into pieces
Instructions
Preheat oven to 325 degrees.
Mix cookie crumbs and sugar together in a medium bowl. Pour in melted butter and stir until completely combined.
Firmly press crust into the bottom of an 8″x8″ baking pan lined with nonstick foil. Bake for 10 minutes.
Let cool.
For the filling: Beat sugar & cream cheese. Add egg, yolk, sour cream and vanilla to combine. Add flour. Fold in cookies and pour over crust. Bake 45-50 minutes and let cool.
For Ganache: Put chocolate in a heat proof bowl. Heat cream and butter in microwave and pour over chocolate. Let sit for a minute and then stir until completely combined. Whisk in powdered sugar and pour over cooled cheesecake. Decorate top with remaining cookie pieces.
Chill a few hours or overnight.
Cut into bars!
adapted from
Bakerella