This recipe for Oreo Marshmallow Brownies is delicious, easy and not very exact! You can use as little or as much of the marshmallow creme and oreos as you like! This is a very forgiving recipe that you can basically eyeball. You'll need 2 boxes of brownie mix and you will prepare each one according to the box directions. I like to use Betty Crocker Dark Brownie Mix!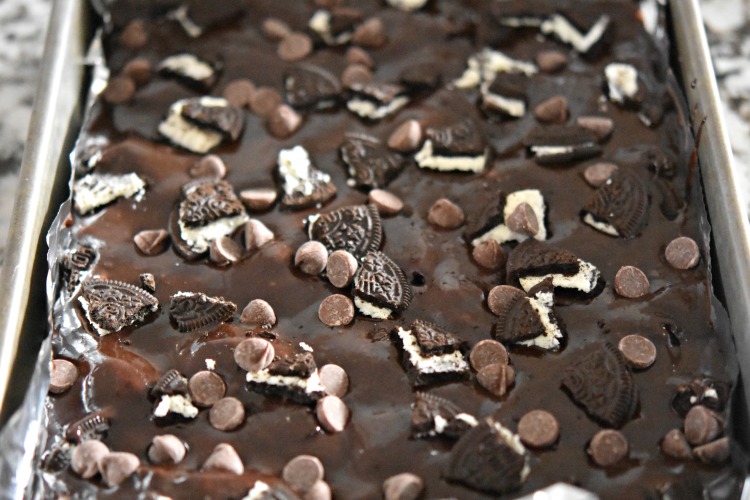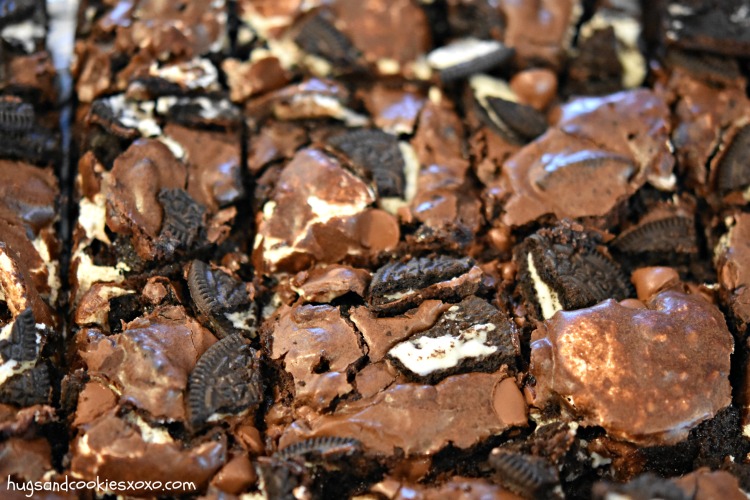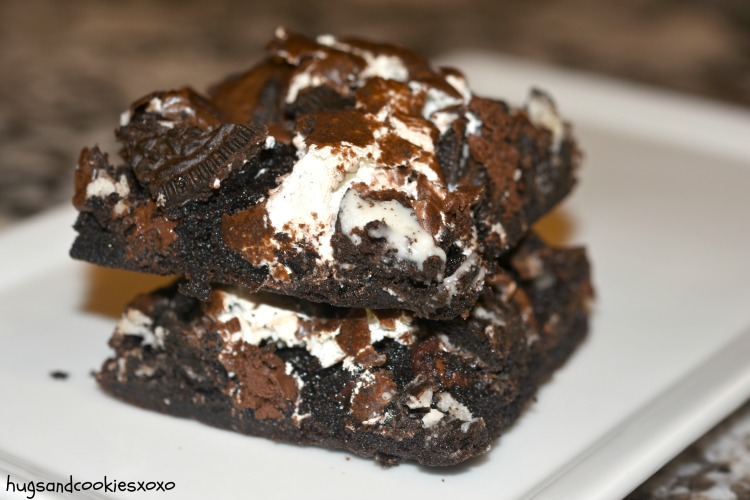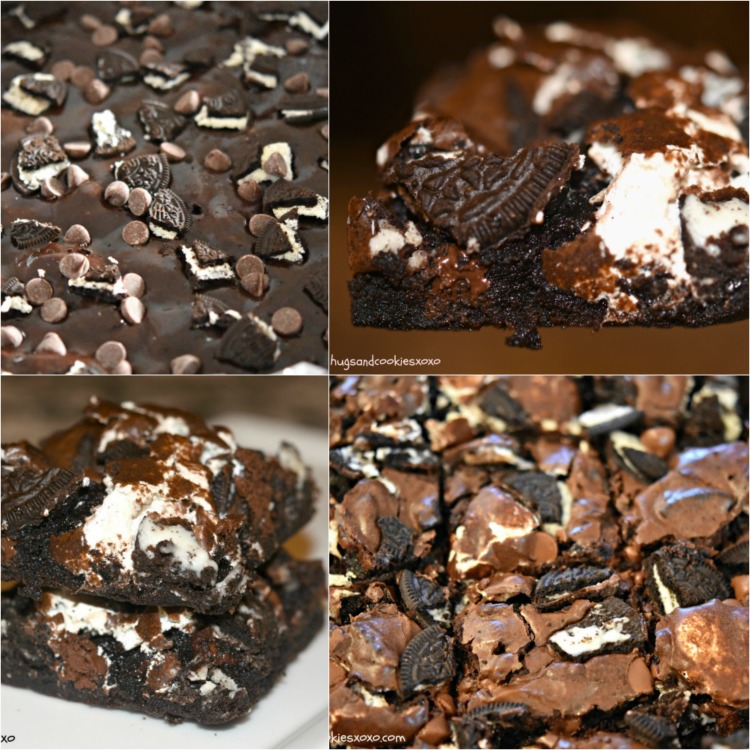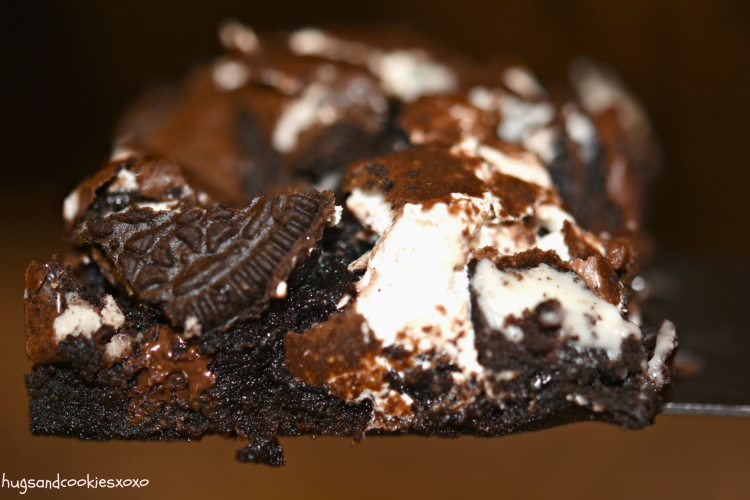 Oreo Marshmallow Brownies
Ingredients
2 boxes Betty Crocker Dark Fudge Brownie Mix, each prepared according to box directions
1 container marshmallow creme
1 box oreo cookies
chocolate chips
Instructions
Pour half of the brownie batter into a 9x13 pan lined with nonstick foil.
Top with dollops of marshmallow creme and crushed oreos.
Pour on the rest of the brownie batter.
Top with more crushed oreos and some chocolate chips
Bake at 350 for about 40 mins.
Let cool.
Cut into bars.
You May Love These, Too! XOXO