Parmesan Garlic Wings
These wings are easy to make and done in no time thanks to the help of an airfryer. Of course, they can also be made in your oven. These are the perfect snack for football games at home! You may also love Spinach Artichoke Skillet Dip or SCRUMPTIOUS BAKED CLAM DIP!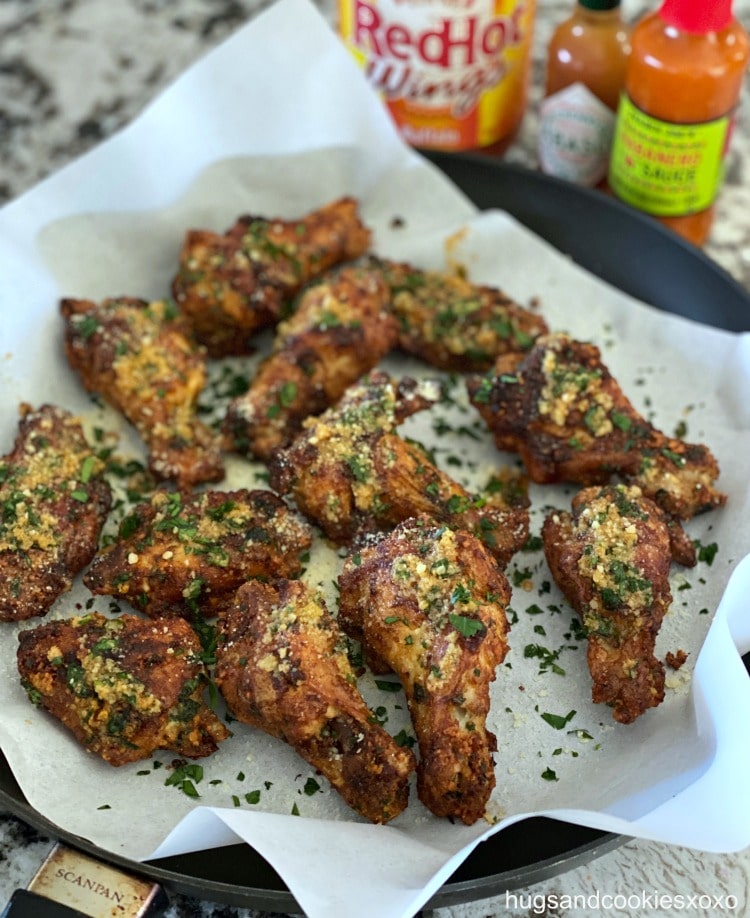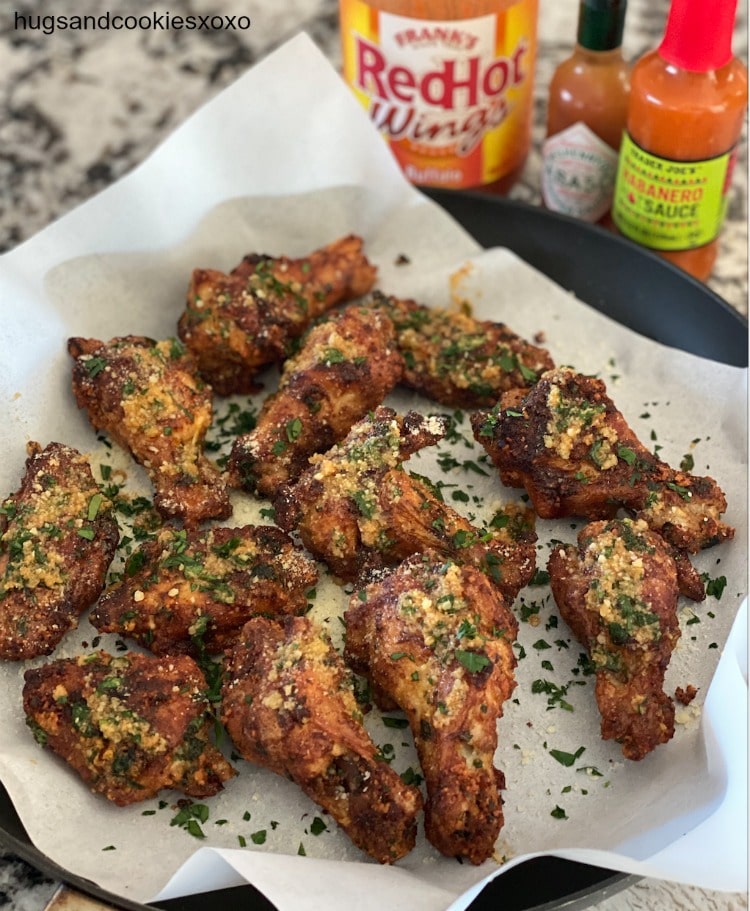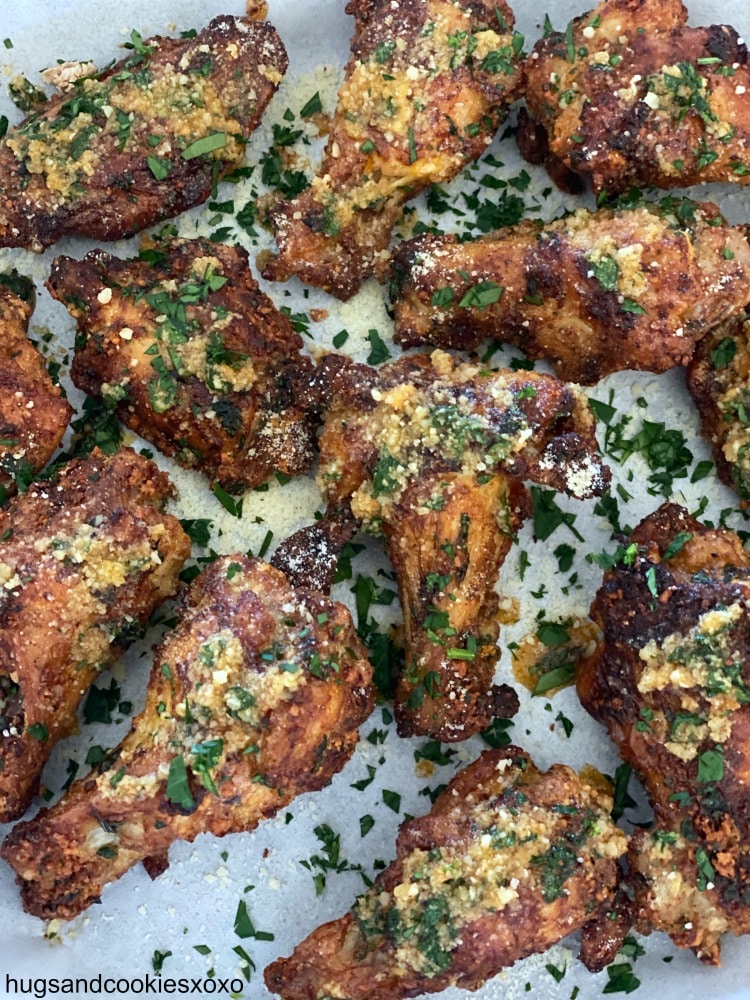 I made these in my Airfryer
Parmesan Garlic Wings
Ingredients
First step
2½-3 lbs chicken wings
¼ cup mayo
1 tsp. cornstarch
garlic powder, salt, paprika
Step 2
8 T. butter
fresh parsley, chopped
paprika
¼ c. parmesan cheese
4-6 cloves garlic, minced
salt
Garnish
more fresh parsley chopped
grated parmesan
Instructions
First Step
Dry wings well.
Toss wings with mayo/cornstarch and season well.
Air fry at 400 (or 425) for 25-30 mins, turning once until browned.
Step 2
Melt butter and combine with parmesan & herbs.
Toss hot wings in this mixture and return to air fryer for 6-10 mins at 400.
Remove and garnish with parsley and cheese.