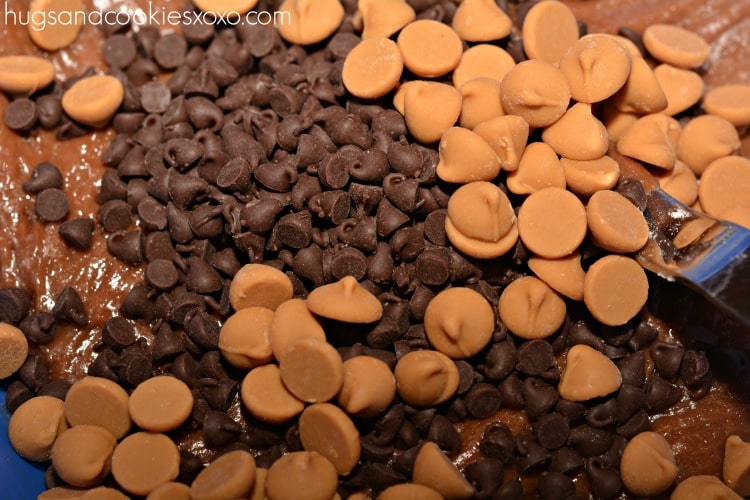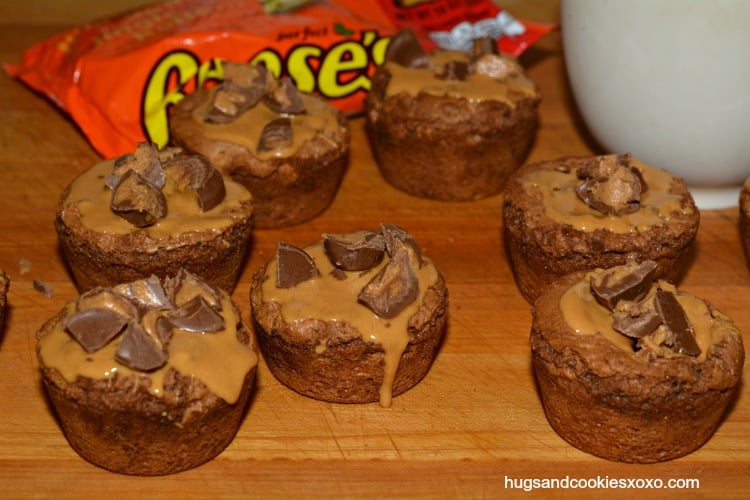 Ingredients
¾ cup granulated sugar
¼ cup butter, soft
1 tablespoon water
¾ cup semi-sweet chocolate chips
1 large egg
½ teaspoon vanilla extract
1 cup all-purpose flour
¼ teaspoon baking soda
½ cup peanut butter chips
½ cup semi-sweet chocolate chips
¾ cup creamy peanut butter
Peanut butter cups, cut into small pieces
Instructions
Preheat oven to 350°. Spray or grease 12 muffin cups.
Combine sugar, butter and water in a bowl and microwave until butter is melted.
Stir in the chips until melted.
Add egg and vanilla.
Add flour and baking soda.
Let cool to room temp and then add the ½ cup peanut butter chips and semi-sweet chips.
Divide batter into muffin cups and bake for about 15 minutes.
Place pan on wire rack to cool. Press the centers with a spoon to create room for the peanut butter.
Melt peanut butter in the microwave and spoon a T. into each brownie center while brownies are still hot.
Sprinkle on the peanut butter cups. Cool!
Adapted from Tastebook