Pizza Muffins
Pizza Muffins make the perfect dinner for the kids and the grown-ups will love them, too! Add any toppings you love! I have made this with pizza dough from a local pizzeria (how simple) and also with homemade dough. Both are delish, it just depends how much time you have! My kids like these poofy with lots of dough. For a crisper muffin use 1 ounce of dough per muffin and pump the oven up to 500. For the homemade pizza dough I was able to make 17 2 ounce muffins. You can find that recipe here.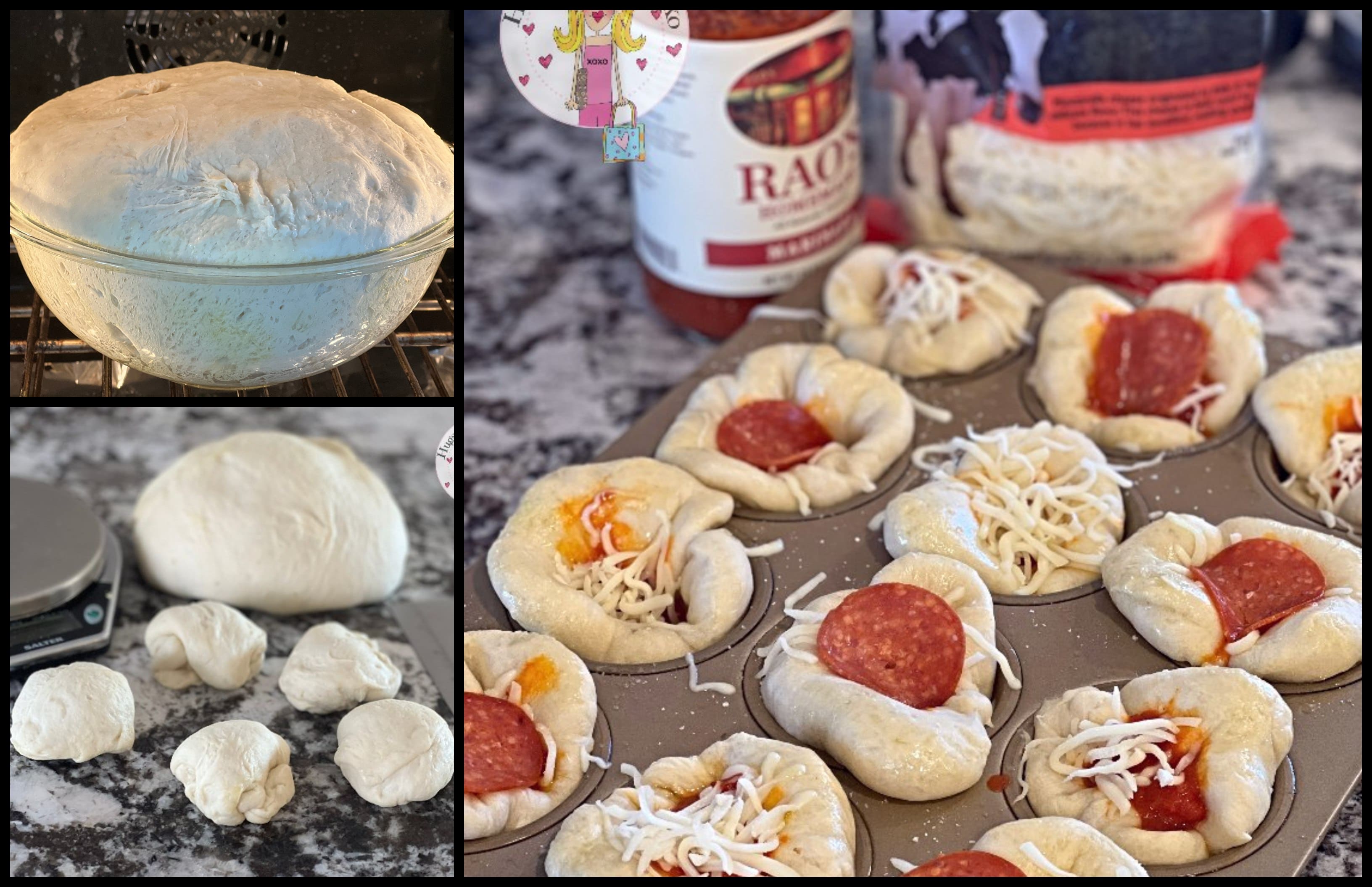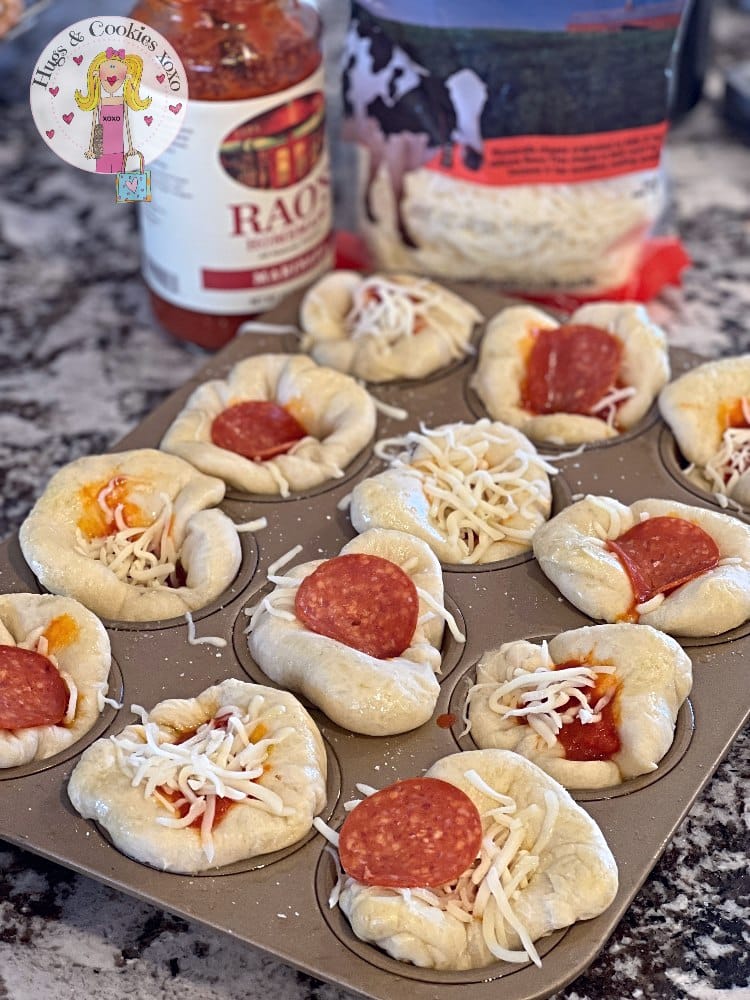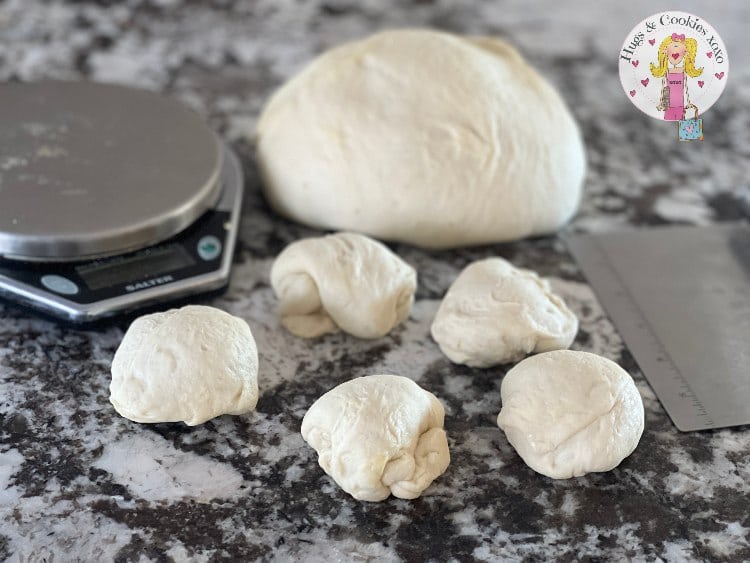 This one was made in a cast iron pan-be sure to preheat it first before adding the dough.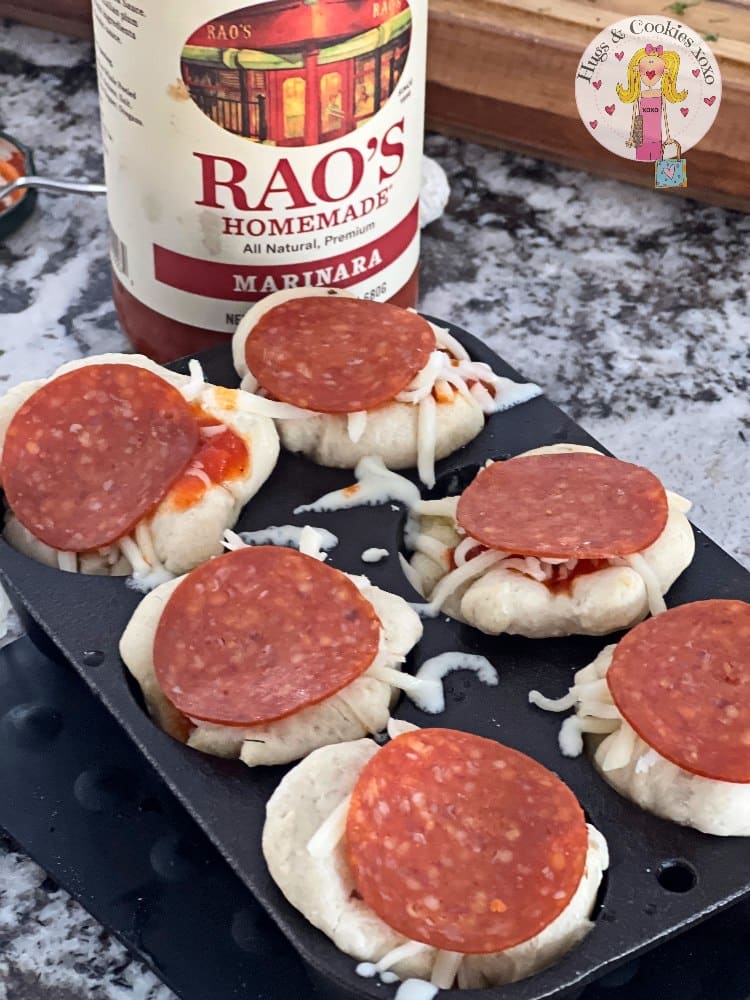 Pizza Muffins
Instructions
Preheat oven 425.
Grease a muffin pan with olive oil.
Roll out each 2 ounce portion of dough and lay into the muffin cups.
Brush the dough with oil and sprinkle with salt.
Bake for 7 minutes.
Remove and add some sauce to the centers, top with cheese and pepperoni.
I like to brush the crust again with olive oil at this point.
Return to the oven for 7-8 more minutes until cheese is melted.