Tis the season for all things pumpkin! Pumpkin pie, pumpkin bread, pumpkin pancakes but I thought, what about cream puffs filled with pumpkin whipped cream?! Yup, that was a winning thought. The filling is mainly whipped cream with a subtly pumpkin flavor. Just enough to taste like fall! Try these Pumpkin Cream Puffs and wow the Autumn lovers in your life!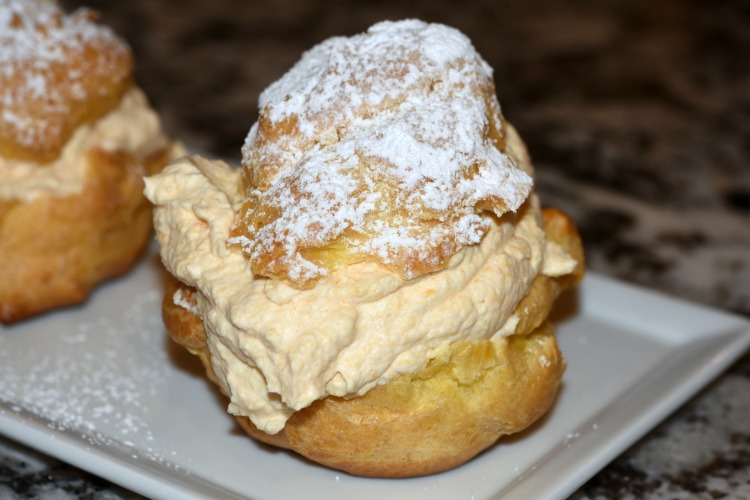 Just look at that yummy filling!! You can overly stuff them like I did, or just add a bit! I would double the cream next time because we liked them very full!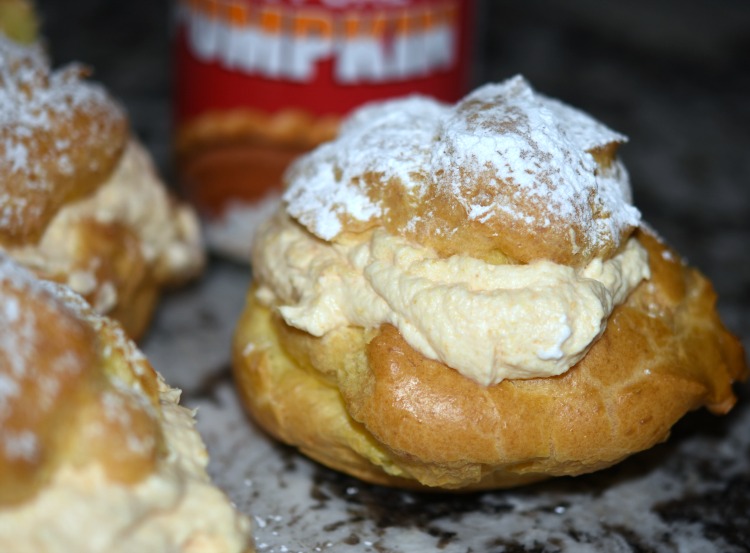 You may also love….
You'll Need:
Pumpkin Cream Puffs
Ingredients
1 stick butter
1 cup water
1 tsp vanilla
1c flour
4 eggs
Instructions
Bring the water, butter and vanilla to a boil. Add flour.
Stir constantly until it leaves the side of the pot and forms a ball. Remove and cool.
Beat in the 4 eggs, one at a time until smooth.
Drop by T. onto parchment lined cookie sheets and bake at 400 degrees for about 25-30 minutes. LET COOL.
Fill with pumpkin whipped cream.
Pumpkin Whipped Cream
Ingredients
1 c. heavy cream
⅓ c. pumpkin puree
1 T. powdered sugar
1 tsp. vanilla extract
½ tsp. cinnamon
Instructions
Beat cream and sugar to soft peaks
Add vanilla and cinnamon
Fold in pumpkin.