Rainbow Cake Pops
Don't let these rainbows fool you. These are not the traditional rainbows made with almond paste. These are cake pops and they are amazing!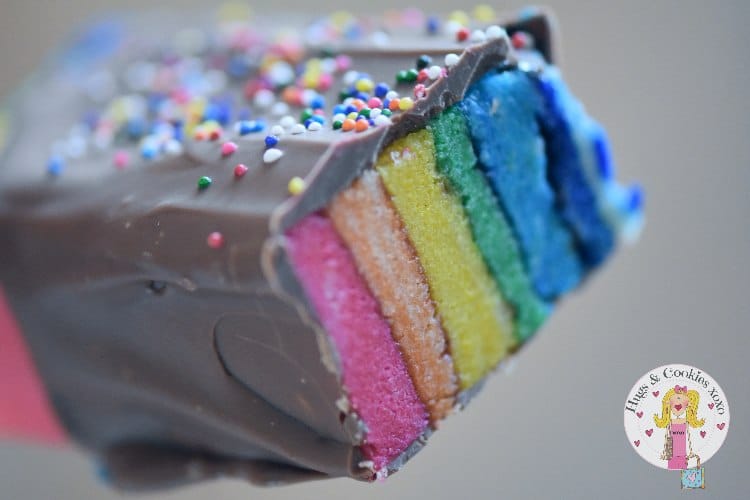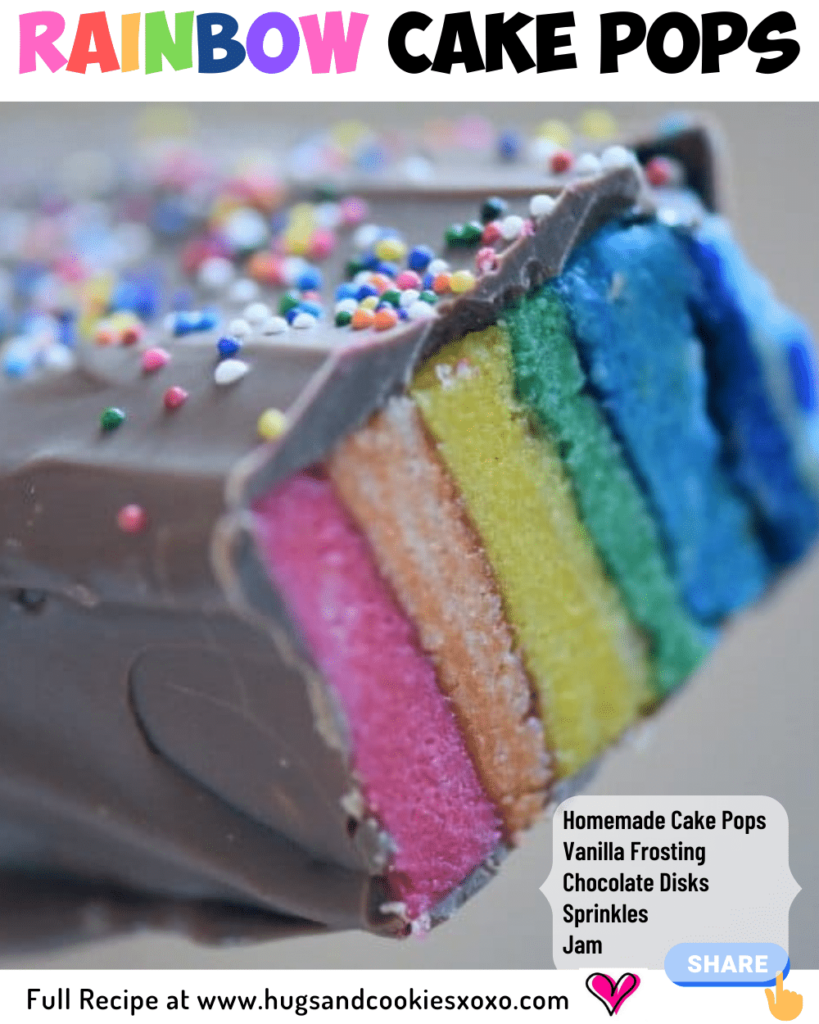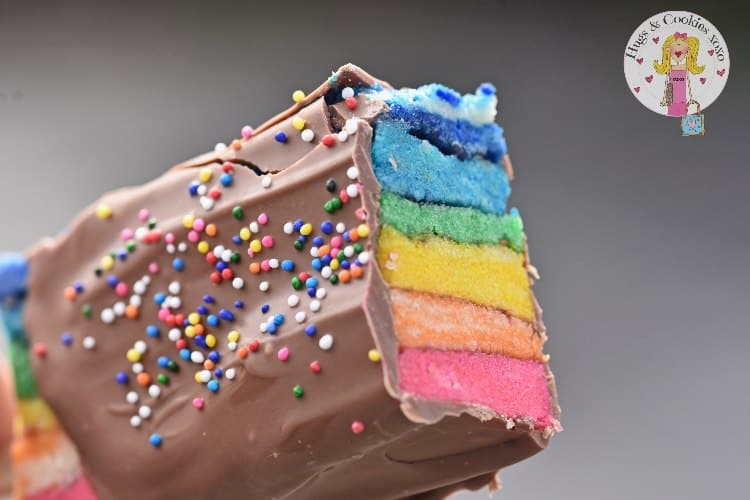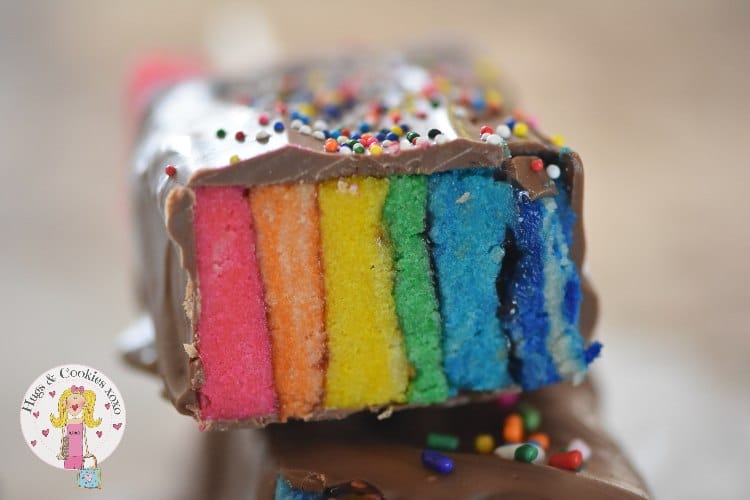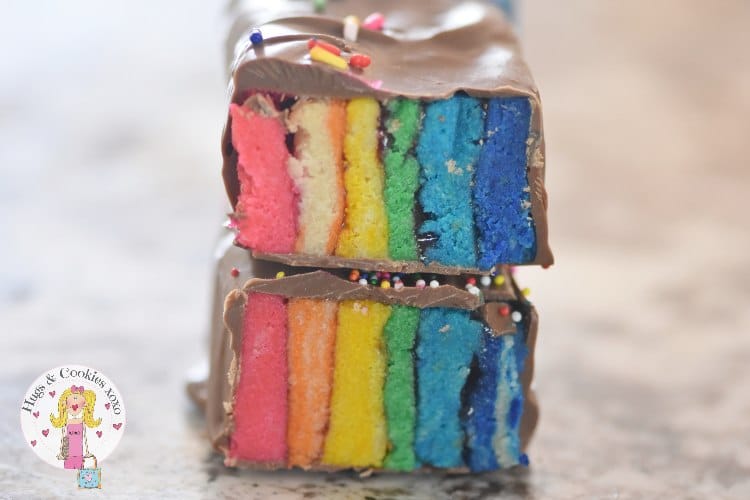 Rainbow Cake Pops
Rainbow Cake Pop Brownies
Ingredients
Cake
1 and ⅔ cups all-purpose flour
½ teaspoon baking powder
¼ teaspoon baking soda
½ teaspoon salt
½ cup butter, softened to room temperature
1 cup granulated sugar
1 large egg, at room temperature
2 teaspoons pure vanilla extract
1 cup whole milk (or buttermilk)
Frosting
7 Tablespoons butter, softened to room temperature
1¾ cups confectioners' sugar
2–3 teaspoons heavy cream
1 teaspoon vanilla extract
raspberry jam (I used with seeds)
Merckens Melting Disks
lollipop sticks
Instructions
Cake
Preheat oven to 350°F
Line 9 inch cake pan with nonstick foil.
Beat butter and sugar 2 mins.
Add egg/vanilla on high to combine.
Add dry ingredients and the milk until no lumps.
Pour in pan and bake 30-35 mins.
Cool completely.
Frosting
Beat the butter on medium speed until creamy, about 2 minutes.
Add confectioners' sugar, heavy cream, and vanilla on low.
Raise to high and beat 3 mins.
Crumble the cooled cake into the bowl on top of the frosting.
Make sure there are no large lumps.
Turn to low and combine the two.
At this point you divide it into cups/bowls evenly and dye each one the color you want.
Line a loaf pan with nonstick foil.
Press in one color along the bottom and top with a thin layer of raspberry jam. Repeat with each color, spreading jam between each color. Cover and pop in freezer over night.
Assembly
Cut rainbow loaf into thick slices.
Melt disks gently and dip lollistick into chocolate then into the rainbow.
Freeze until set.
Remove and dip entire rainbow into chocolate.
Garnish with sprinkles, if desired.
Cake pop recipe adapted from
Sally's Baking Addiction
Rainbow Cake pops adapted from For Goodness Cake Co.