We all know how delicious sour cream is in baked goodies like crumb cakes and pound cake! But in pancakes? Sour cream pancakes are soft and outrageous. You will find they are softer than normal pancakes,  extra light and super delicious! Whip up some sour cream pancakes for your family, soon!!!!! And be sure to serve up your sour cream pancakes with extra butter, maple syrup and of course, some whipped cream! Feel free to add some chocolate chips or banana slices, too! Try these out soon and your family will thank you1!!! xoxo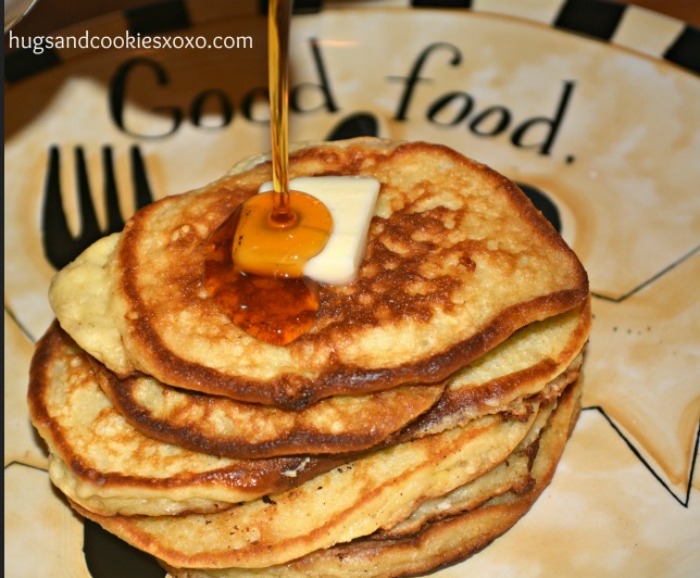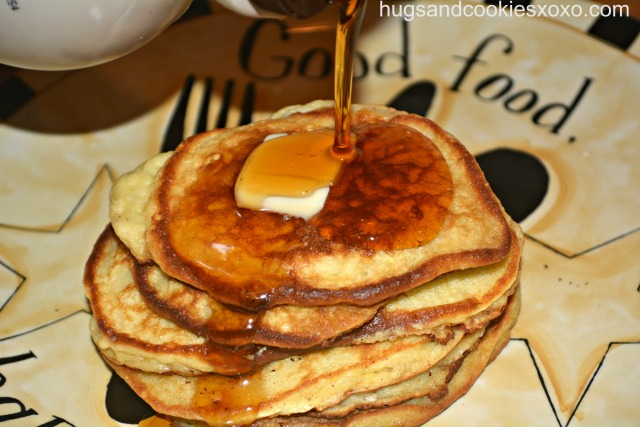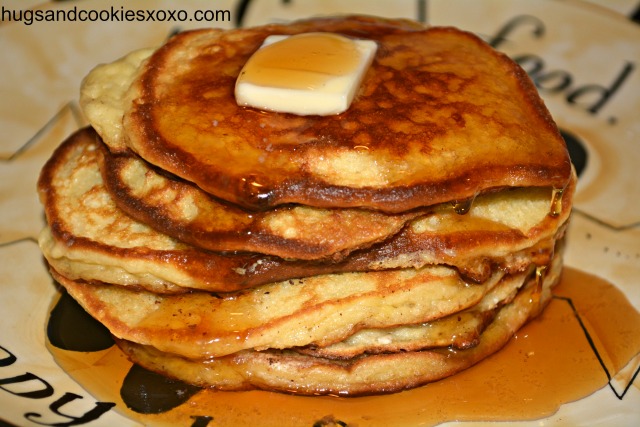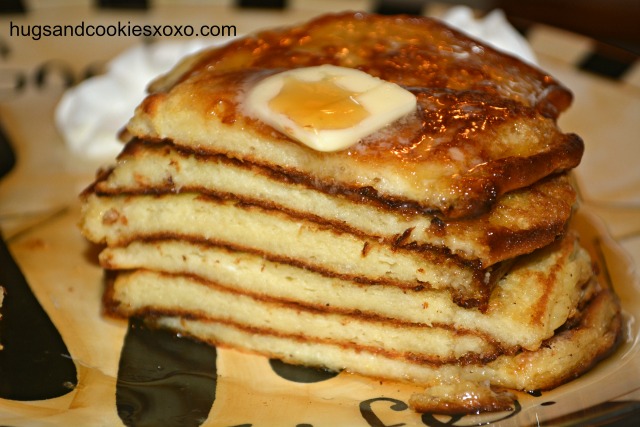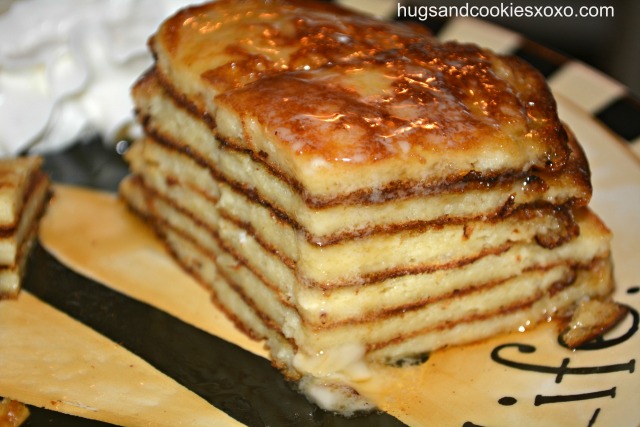 This recipe is adapted from the Pioneer Woman! I used gluten free flour but feel free to use regular flour as Pioneer Woman did! When using gluten free flour, I highly recommend buying Cup 4 Cup. It is the only flour we have found that tastes exactly like all purpose flour! You can buy it at Williams-Sonoma!
Sour Cream Pancakes
Ingredients
1 cup Sour Cream
7 Tablespoons flour (gluten free or regular)
2 Tablespoons Sugar
1 teaspoon Baking Soda
1/2 teaspoon Salt
2 whole Large Eggs
1/2 teaspoon Vanilla Extract
Butter, For Frying And Serving
 Syrup, For Serving
Directions:
Whisk eggs and vanilla in a bowl. In a different bow, stir flour, sugar, baking soda and salt together. Add sour cream to the dry ingredients and stir lightly just to combine. Whisk in the egg/vanilla just to mix gently.
Heat a skillet on medium heat and melt some butter. Drop small round pancakes into pan and cook until golden on both sides. Since the sour cream pancakes are so soft I made sure to cook them through until nice and brown! Serve with butter, syrup and maybe some whipped cream!