Spinach Artichoke Quesadillas
This month I went with Liz's Spinach Artichoke Quesadillas! I used my spinach artichoke dip which was slightly different but you can check out her Liz's Recipe here. I love how she pan fried the tortillas with some cheese and filled them with such a marvelous dip. Just brilliant and the perfect appetizer!
For an optional twist, I have also added grilled shrimp to these making them a fabulous dinner!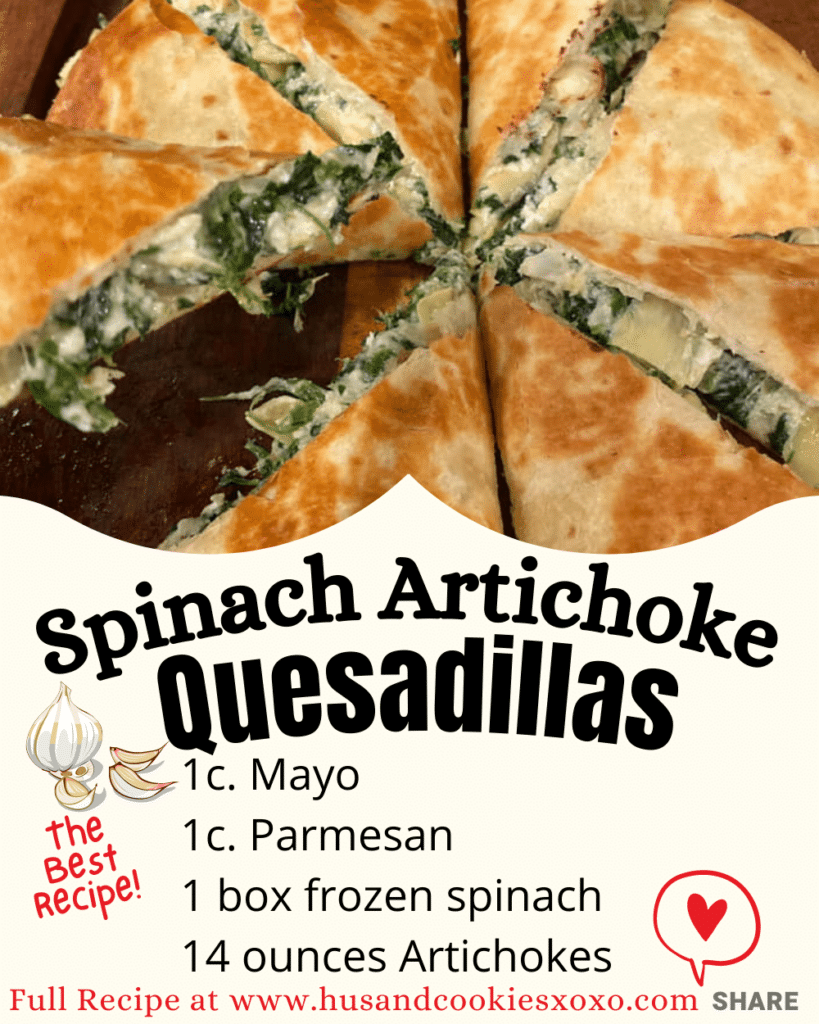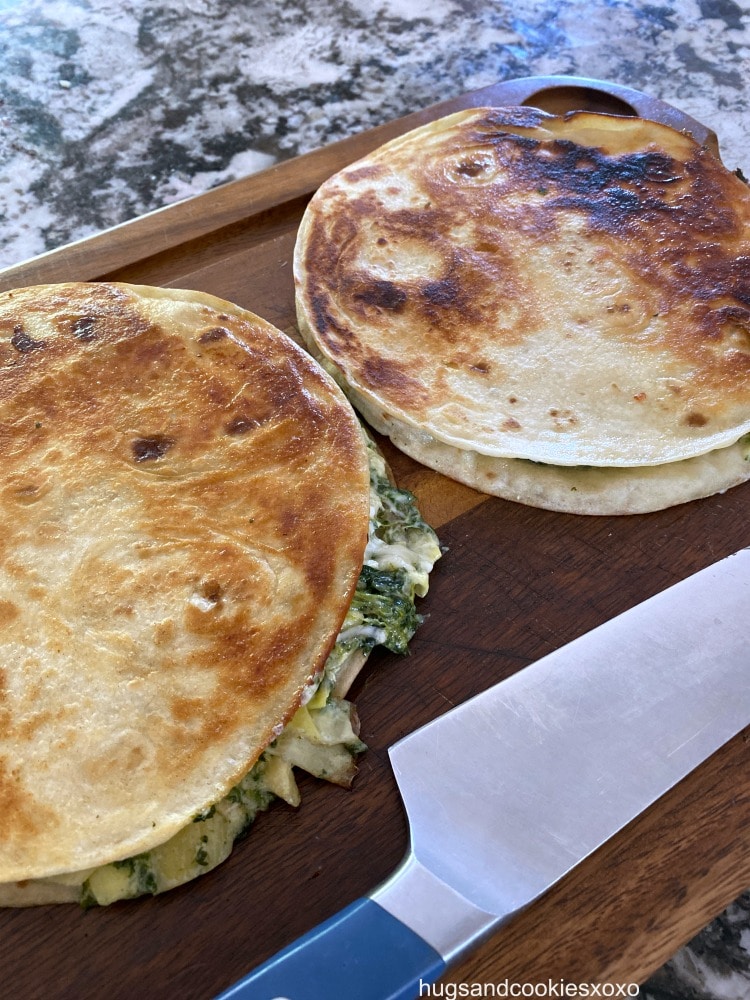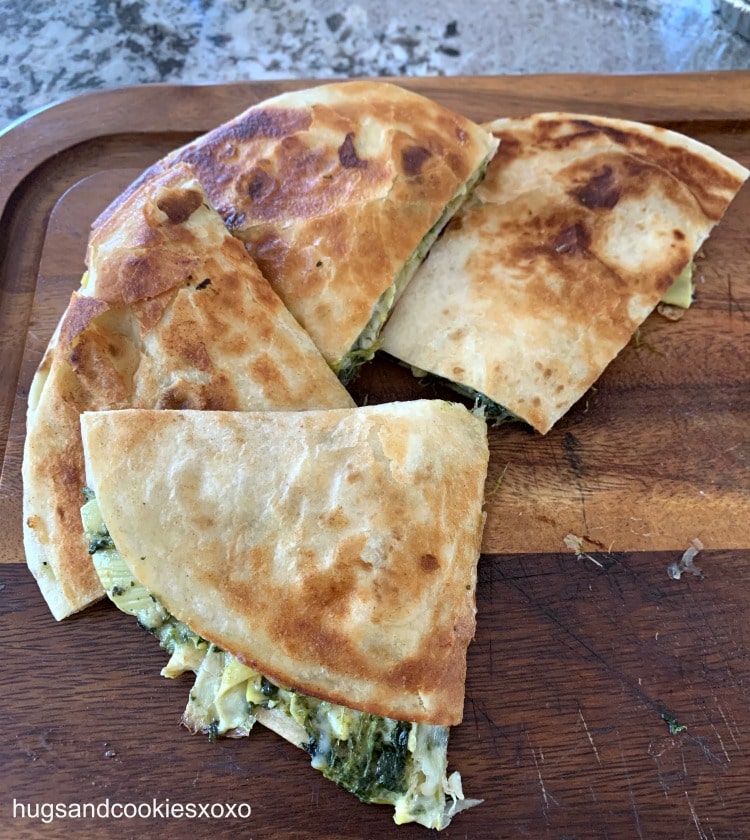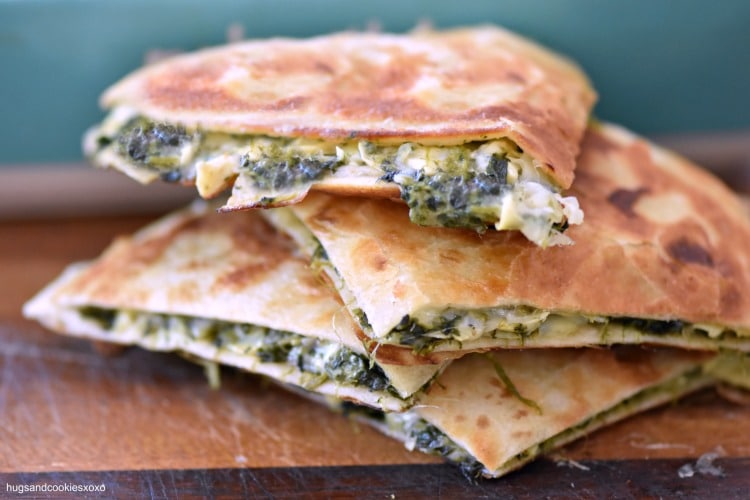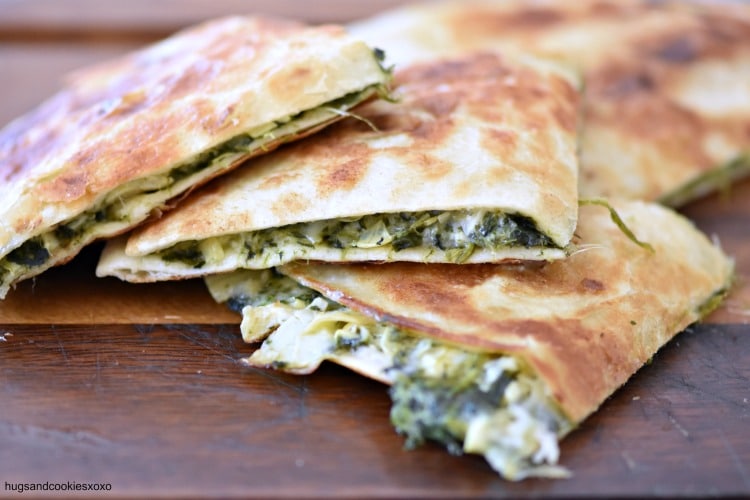 You May Need:
Spinach Artichoke Quesadillas
Ingredients
Filling
1 cup mayo
1 cup parmesan cheese
14 ounce can artichoke hearts, drained and chopped coarsely
9 ounce box frozen spinach, thawed and squeezed well to drain
4 cloves garlic, minced
a sprinkle of salt (can omit and add at end in case it's salty enough for you)
½ cup shredded cheese (I used mozzarella)
Instructions
Mix in a bowl the mayo, parmesan, artichokes, garlic, spinach and salt.
Spread into a small casserole dish and bake 15 mins at 400 degrees.
Heat a large frying pan (I used a 17 inch cast iron) and melt 2 T. butter or olive oil (or a smaller pan, use 1 T.)
Lay down 3 tortillas and top each with some shredded cheese.
Spread spinach artichoke dip over the cheese and top with another tortilla.
Cook until bottom is golden then flip carefully and pan fry the second side.
Let sit a few minutes before cutting into quesadilla pieces.
You may also love Spinach Artichoke Skillet Dip and Spinach Artichoke Pizza