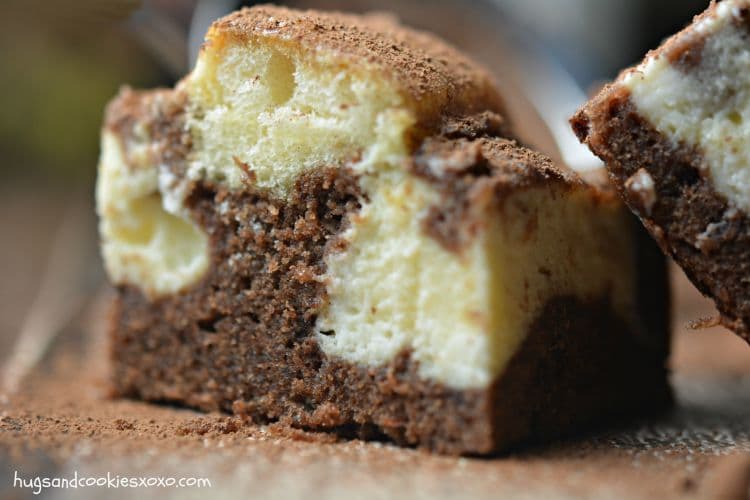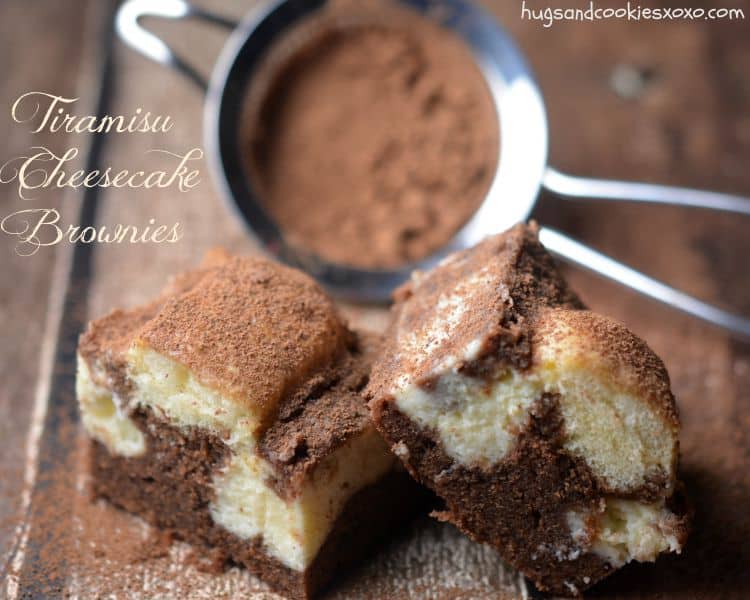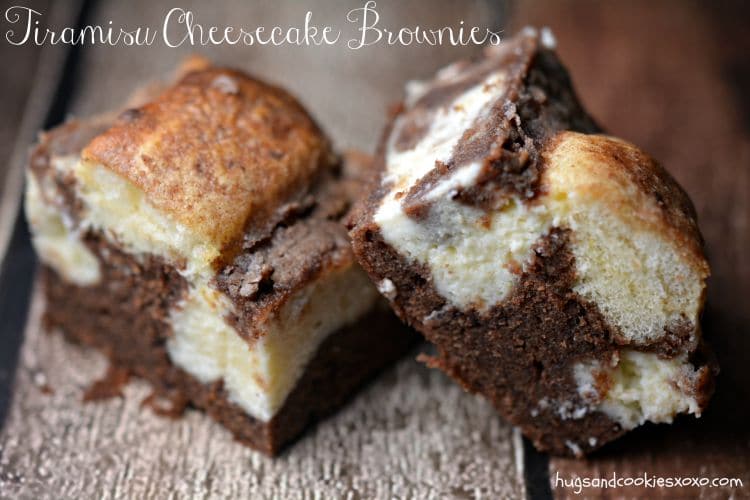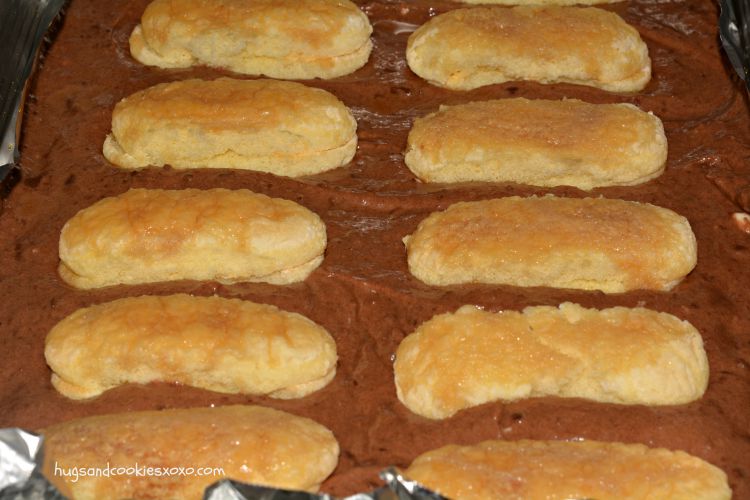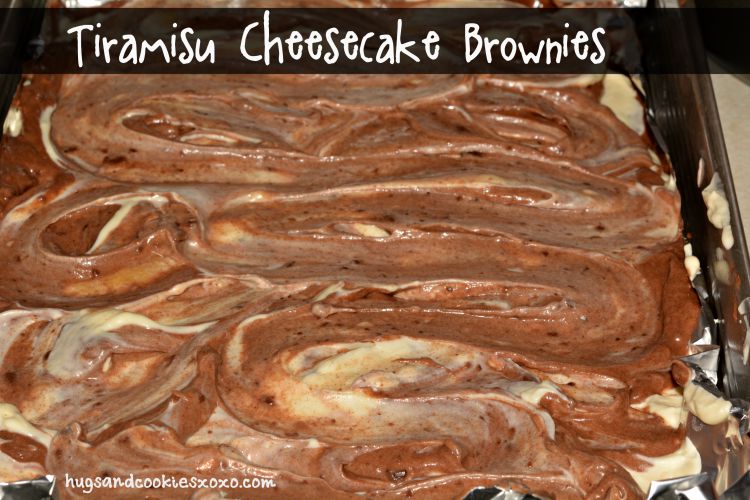 You'll Need:
Tiramisu Cheesecake Brownies
Ingredients
Brownies
12 oz. chocolate chips
1 cup butter, soft
1 cup sugar
4 whole eggs
4 egg whites
1 cup cake flour
Cheesecake Filling
8 ounces mascarpone cheese, room temperature
8 ounces cream cheese, room temperature
¼ cup sugar
2 whole eggs
2 teaspoons vanilla
2 T. heavy cream
1 package soft ladyfingers
1 K-cup of brewed coffee (I did not use all of it)
Instructions
Brownies
Gently melt the chocolate in the microwave.
Stir and cool.
Preheat oven to 350°F.
Line a 13″ x 9″ pan with nonstick foil.
Beat in the butter.
Add the chocolate.
Beat in the sugar, eggs and whites.
Add flour on low just to combine.
Spread most of the brownie batter into the pan, reserving 1 cup for the top.
Press the ladyfingers gently into the brownie batter.
Use a pastry brush to coat the lady fingers with the coffee until they are very moist.
Cheesecake Mix:
Beat mascarpone cheese, cream cheese, sugar, eggs and vanilla.
Spread this over ladyfingers.
Dollop the reserved brownie batter on top and swirl it together with a spoon.
Bake for 40-45 minutes. (Mine were done at 40.)
Cool and then chill. Cut into squares.
Recipe adapted from
My Baking Addiction
-check out this wonderful blog!