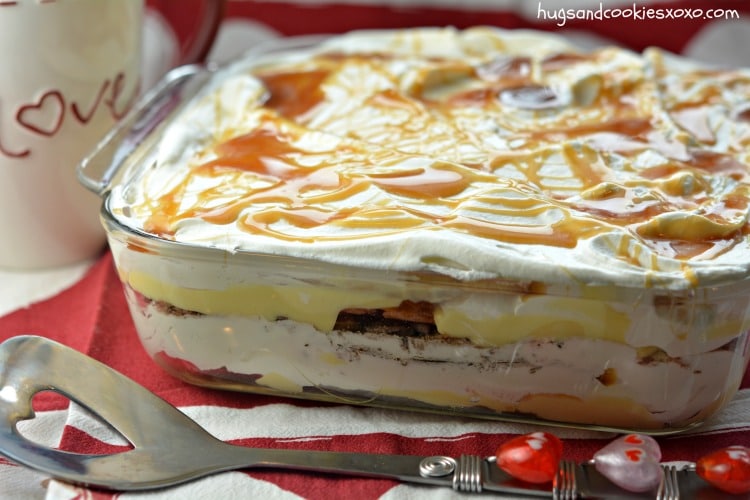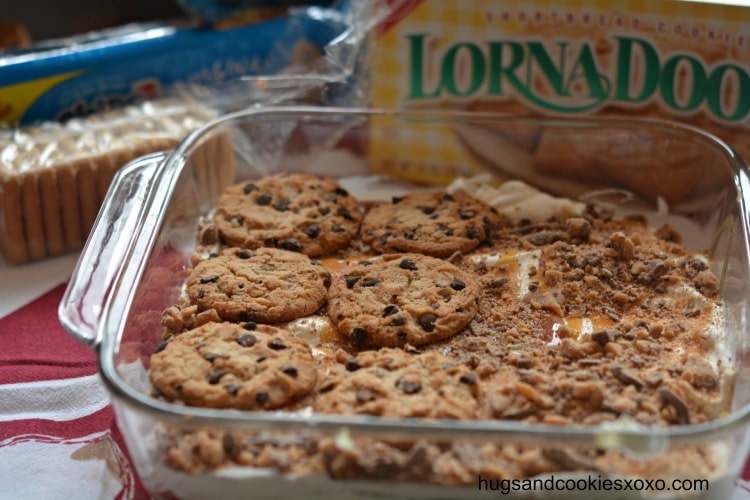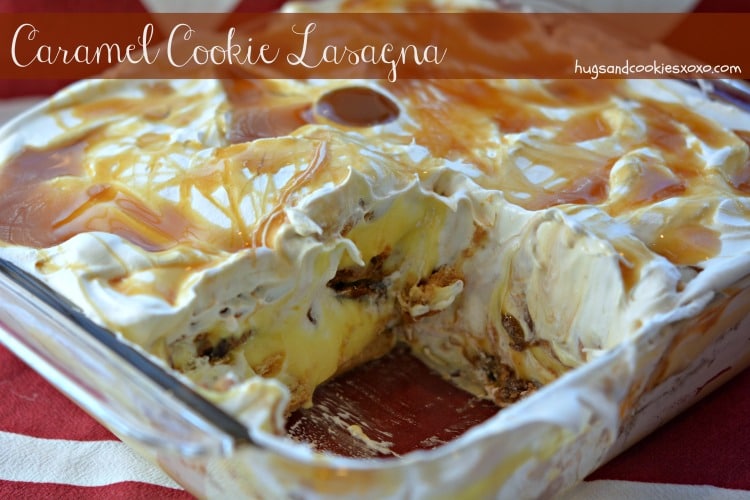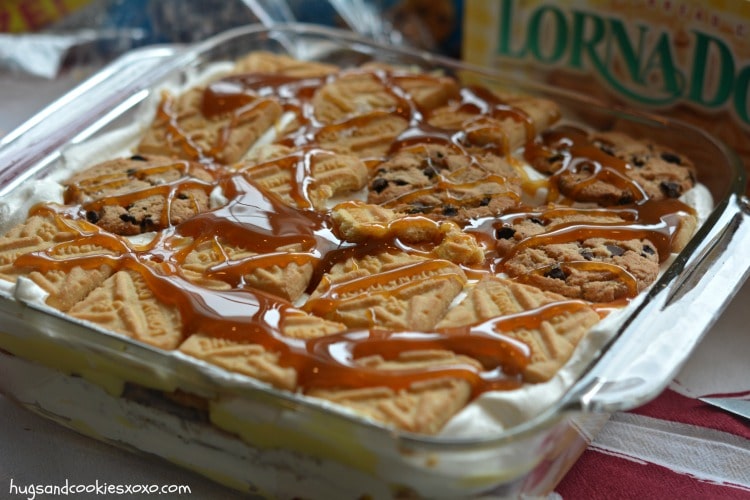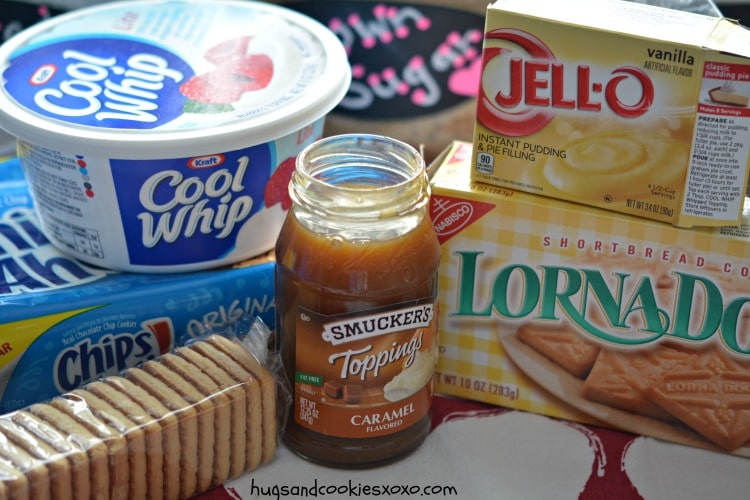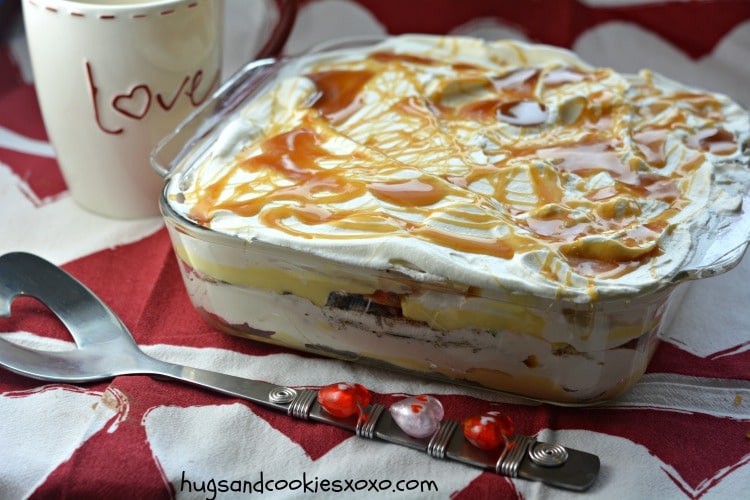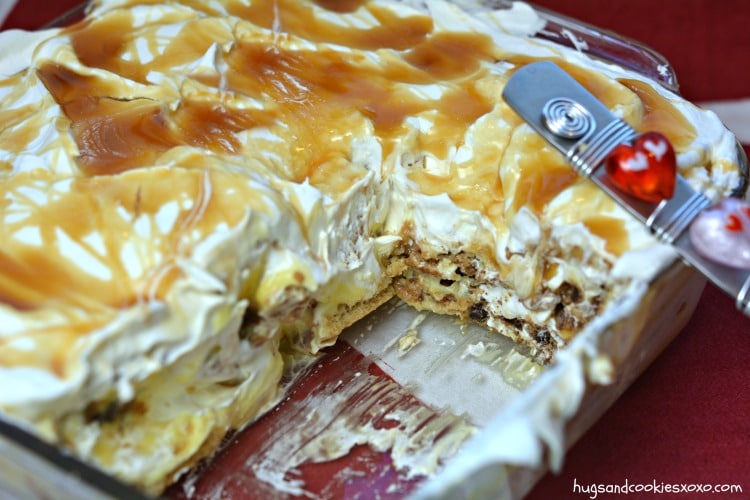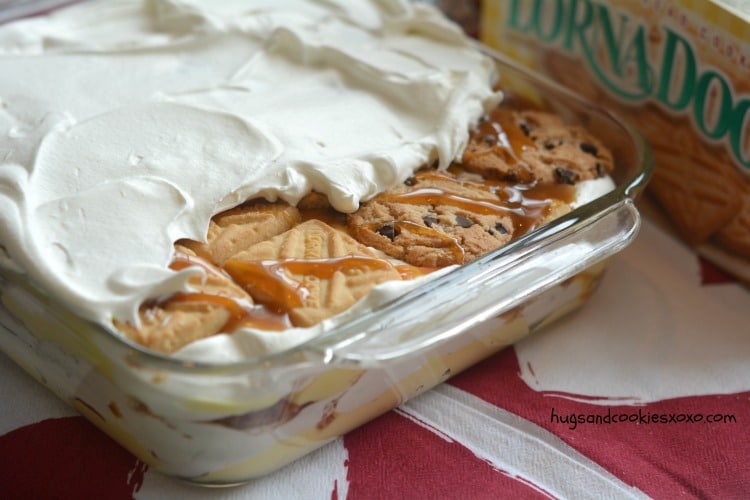 What you'll need for this recipe:
8×8 pan       Lorna Doone Cookies    Chips Ahoy Cookies   Heath Bar Candies

Caramel Cookie Lasagna
Ingredients
Lorna Doone cookies
Chips Ahoy cookies
2 containers Cool Whip or prepare fresh whipped cream
1 jar caramel sauce
1 box vanilla pudding (instant or cooked), prepared and chilled
½ bag crushed Heath Bar Candies
Instructions
This recipe is all about the art of layering and chilling in the fridge so the magic can happen. The magic being that the cookies soften to create a delicious and sinful dessert.
I began by spreading Lorna Doone cookies along the bottom of an 8x8 glass dish.
Next, a layer of pudding, then cool whip and caramel.
Now, I snuck on a layer of crushed Heath Bar candies.
For round two, I placed a layer of Chips Ahoy, the rest of the pudding, more cream, caramel.
Keep repeating until you reach the top!
Top it off with more caramel and chill 6 hours or overnight!