Everyone has a special friend. You know, the one you can tell anything to! The one you bake the craziest of cakes with! Well, my friend was having a birthday and only chocolate would do. Serious, hard-core, flat-out chocolate. Enter the Oreo Ganache Tart! Hope you make this for a special friend, too. Happy birthday to my special friend!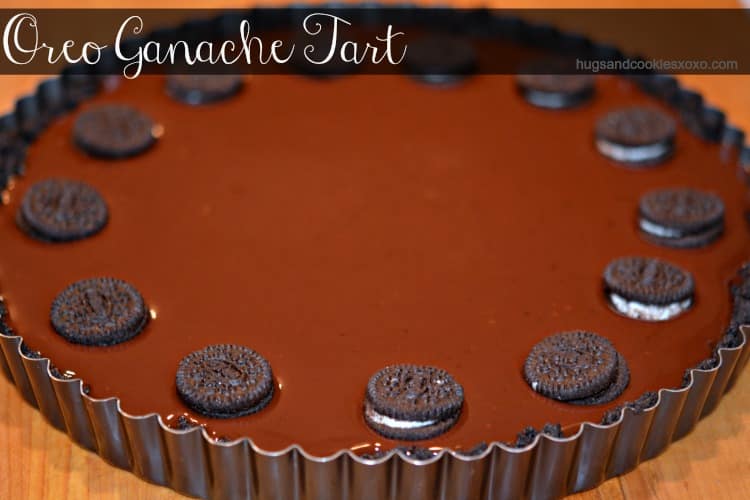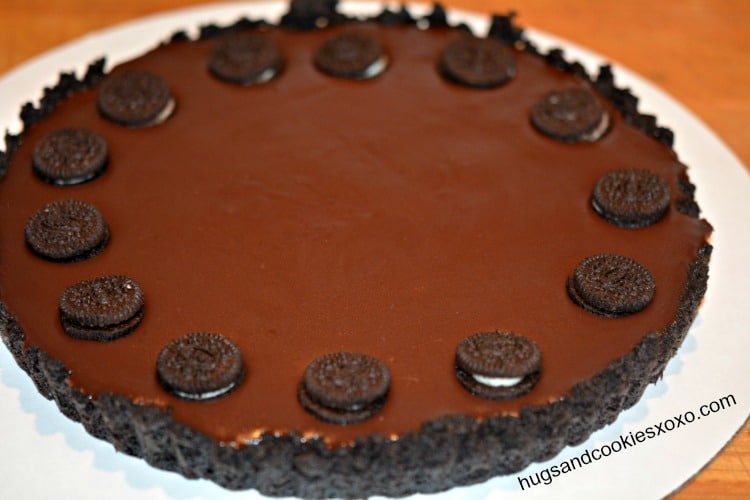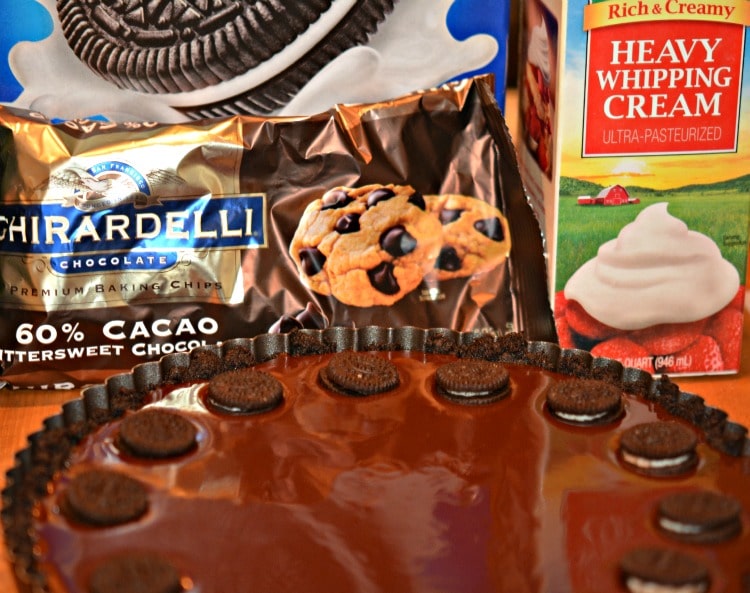 Oreo Ganache Tart
Ingredients
Crust
25 Oreos
5 Tablespoons butter
Filling
10 ounces chopped bittersweet chocolate
1¼ cups heavy cream
Oreo minis for garnish
Instructions
Crust
Food process the Oreos and combine with butter.
Pat into tart pan with removable bottom. Pat into bottom and up sides.
Bake at 350 for 10 mins.
Let cool.
Filling
Gently microwave the cream and chocolate until melted and smooth.
Pour into cooled tart.
Let sit a few minutes.
Top with Oreo minis and chill until firm.
Recipe from my sis in law