Air Fryer Mini Chicken Meatballs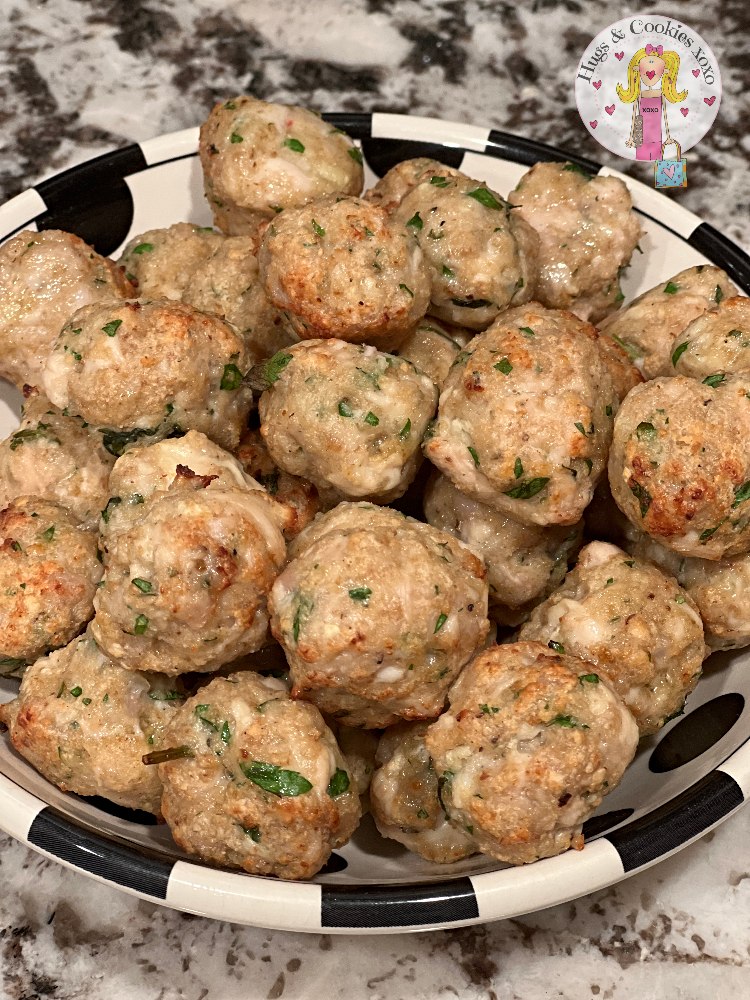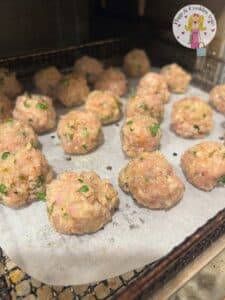 Here are some products I used:
Air Fryer Mini Chicken Meatballs
Ingredients
¾ pound ground chicken (I have the butcher grind this from boneless, skinless chicken thighs)
½ pound chicken sausage, casings removed (I get parsley cheese sausage)
⅔ cup seasoned bread crumbs
2 cloves garlic, minced
3 tablespoons chopped fresh parsley leaves
½c. Parmesan cheese
3 tablespoons milk
1 egg, lightly beaten
Kosher salt
olive oil for spritzing
Instructions
For the meatballs, place the ground chicken, sausage, bread crumbs, garlic, parsley, Parmesan, milk, egg and 1 teaspoon salt in a bowl and combine gently with a fork.
Form mini meatballs and lay half on a parchment liner on your air fryer rack. Make sure you have meatballs on the edges so the paper does not blow around or it is a fire hazard!
Spritz the tops with olive oil and place in air fryer.
I cooked mine at 450 for 7-10 mins until browned and cooked through. Every air fryer is different so adjust accordingly.