This is a fabulous, crowd pleasing dip! Perfect for the Superbowl and any parties you may be hosting!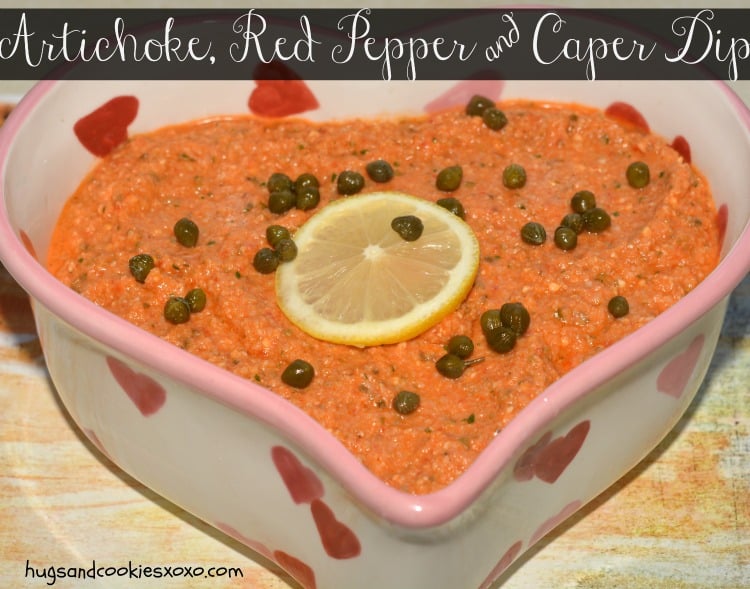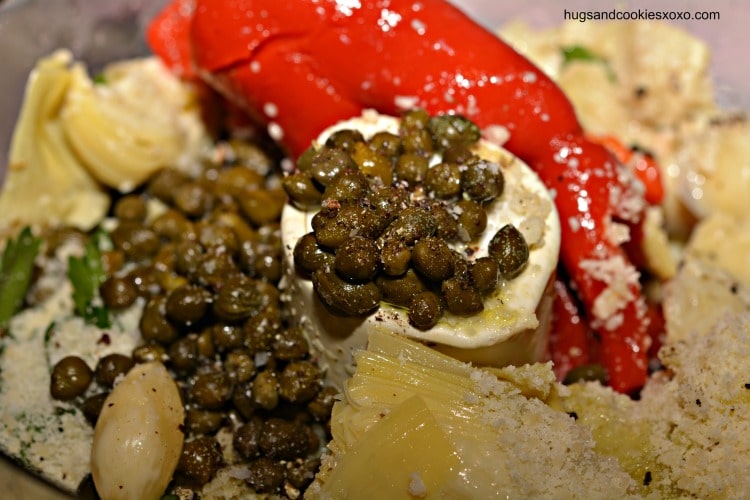 Artichoke, Red Pepper & Caper Dip
Ingredients
One 7 oz. jar roasted red peppers, drained
16 oz. jar marinated artichoke hearts, drained
½ cup minced fresh parsley
½ cup fresh grated parmesan cheese
⅓ cup extra virgin olive oil
¼ cup capers, drained
4 cloves garlic, chopped
1 Tbsp. fresh lemon juice
salt and pepper to taste
Instructions
Combine everything in the food processor and blend until well combined.
Chill covered until ready to serve.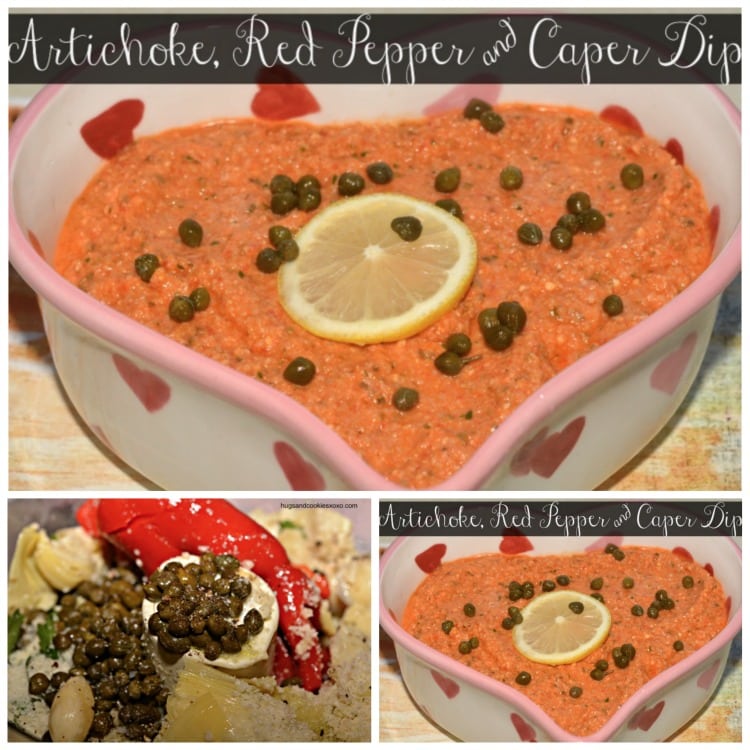 You May Love These, Too! XOXO