This recipe was adapted from Jim Fobel's Old-Fashioned Baking Book!  Be sure to check it out!!! EVERYTHING I have made from his book so far has been fabulous. This crust is just to die for. It is made from Nilla wafer cookies which blows away a graham cracker crust!! I have heard of banana cream pie and lemon meringue pie but never a banana meringue pie! I knew I had to try it. It was so amazing that even the next day I was eating it right out of the pan! This is one for your baking bucket list, for sure!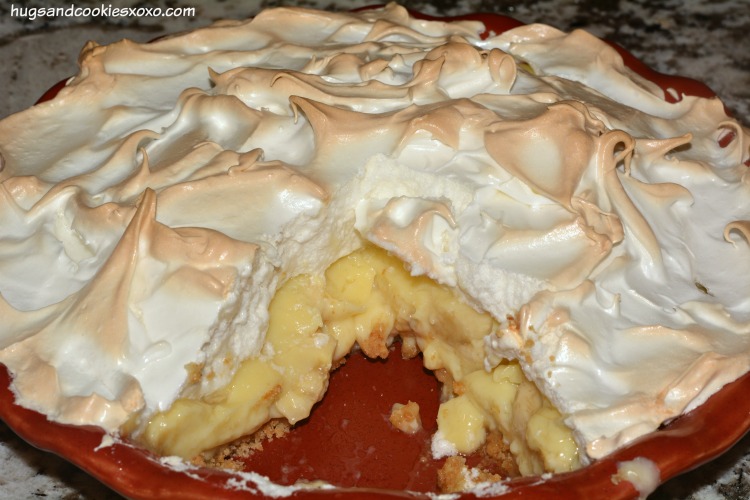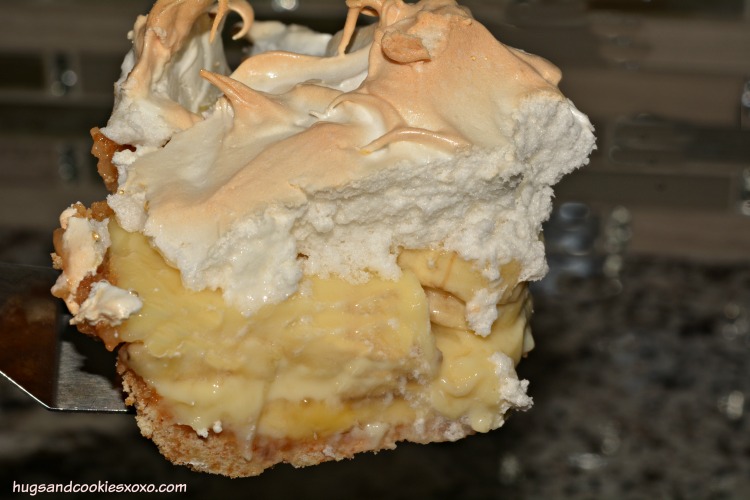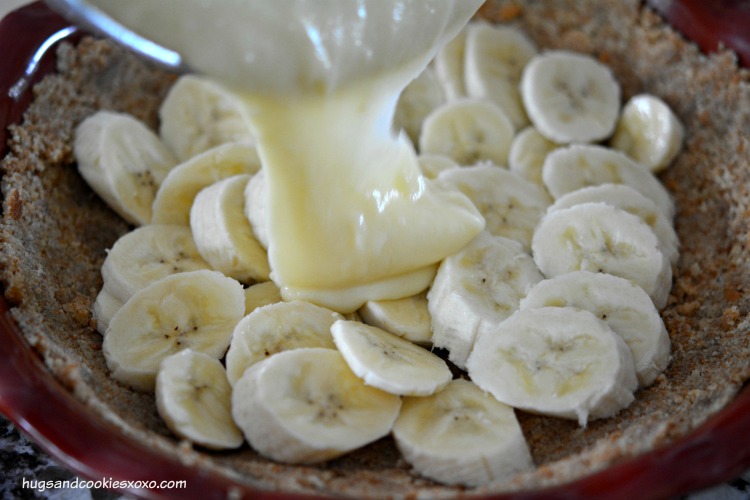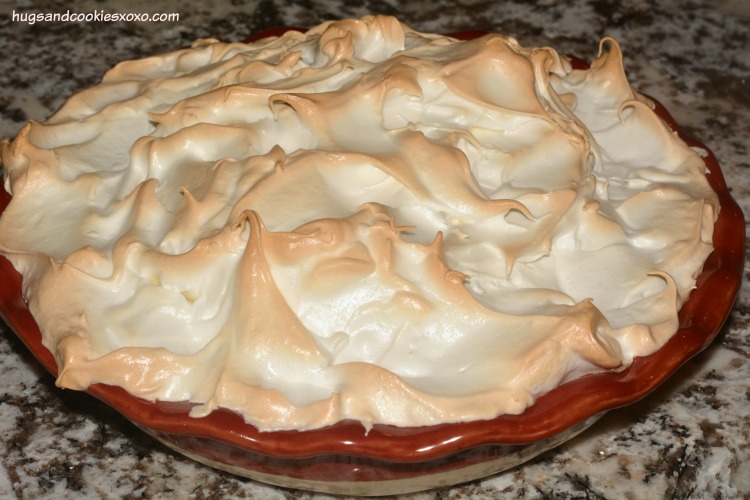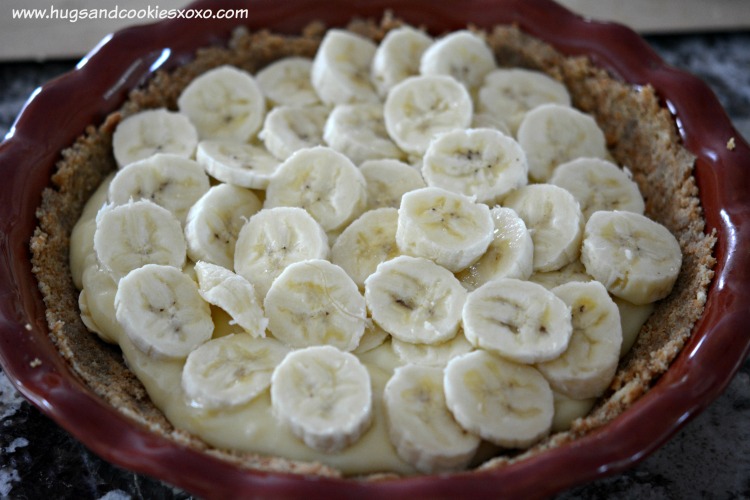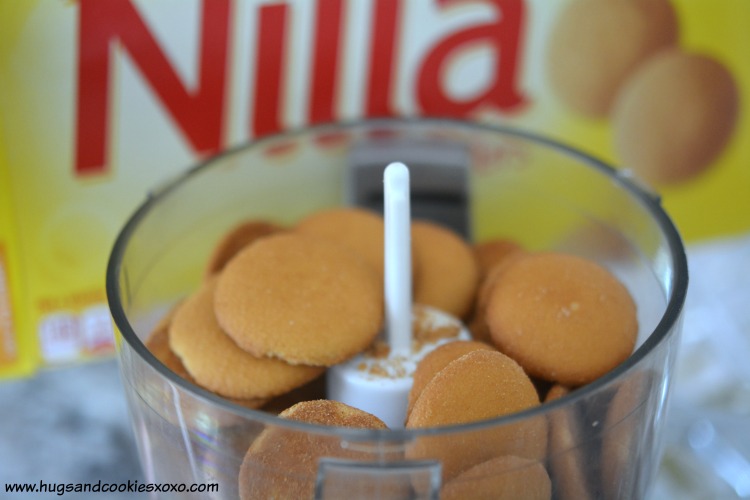 You'll Need:
Banana Meringue Pie
Ingredients
crust
1⅓ c. crushed nilla wafers
2 T. sugar
½ tsp. vanilla
5 T. salted butter, melted
Filling
¾ c, sugar
6 T. flour
¼ tsp. salt
2 cups very hot milk
4 egg yolks (save whites for meringue)
4 T. salted butter
1 tsp. vanilla
4 bananas, sliced ¼"
Meringue
4 whites that you reserved earlier
¼ tsp. salt
¼ tsp. cream of tartar
½c. sugar
Instructions
crust
Mix all and press into 9 inch pie pan.
Bake at 350 8 mins and cool.
Filling
In a sauce pan, combine sugar, flour, salt.
Slowly add the hot milk and whisk. Bring to a boil and cook 1 min.
Place yolks in a heat-safe bowl and whisk while adding some of the hot milk mixture into the eggs. Return it all to the hot pot, whisking.
Cook on low 3 mins.
Remove heat and add butter and vanilla, stirring to melt.
Lay a piece of wax paper on the surface and cool 20 mins.
Lay half the bananas in bottom of pie dish.
Add half the cream.
Add rest of bananas and then cover with the rest of the cream.
Place wax paper on top and cool to room temp. Then chill 2 hours in fridge.
meringue
Beat whites, salt and tartar to soft peaks.
Slowly add sugar to stiff peaks.
Take wax paper off pie and dollop meringue on top creating swirls with your knife. Spread all the way to the pan on all sides.
Bake 15 mins.
Cool to room temp and chill 3 hours.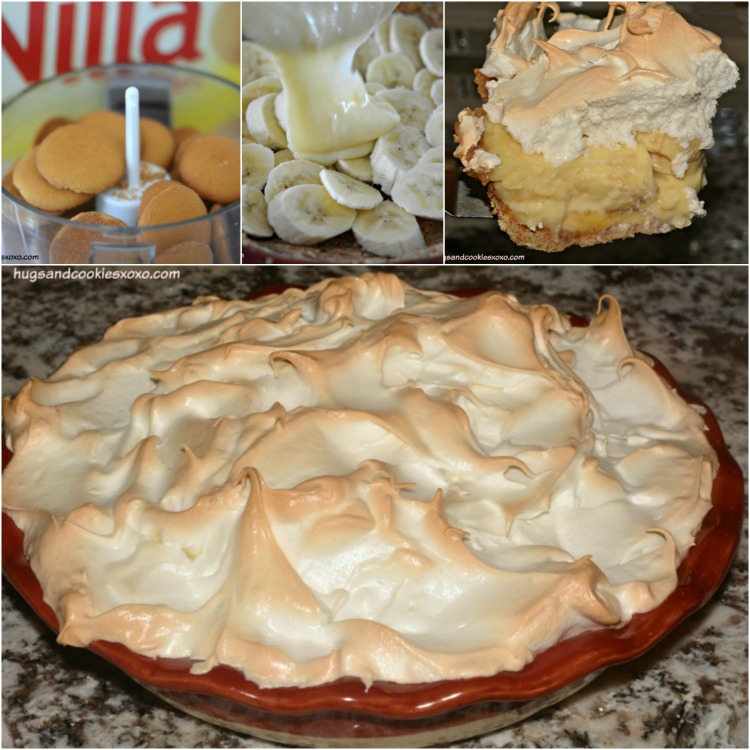 You May Love These, Too! XOXO