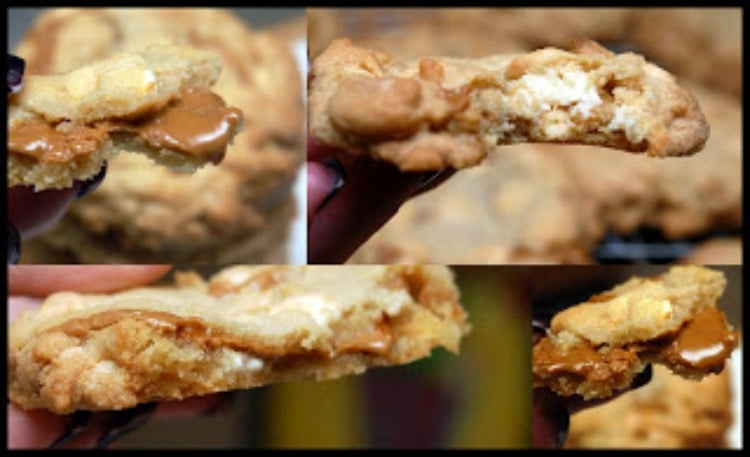 THIS MAY BE MY NEW FAVORITE COOKIE! YUP!
Biscoff Stuffed White Chocolate Chip Cookies
2 sticks unsalted butter, softened
1 cup granulated sugar
1 cup packed light brown sugar
2 large eggs
1 tablespoon pure vanilla extract
4 cups all purpose flour
1 teaspoon baking soda
1 teaspoon kosher salt
2 1/2 cups white chocolate chips
2 cups Biscoff Spread
1. Preheat oven to 350 degrees F. and line A cookie sheet with parchment paper.
2. In a mixer, beat butter and sugars. Add eggs and vanilla.
3. Slowly add flour, baking soda, salt and white chips.
4. With a medium cookie scoop, scoop dough onto sheet. Press your thumb into each cookie making a little hole for the Biscoff. Put 1 tablespoon Biscoff into each indentation. Place another scoop of cookie dough on top and press edges gently. Biscoff will not be completely hidden. Bake for 11-13 minutes until golden. Let cool and eat!
Makes 24 large cookies
recipe adapted from Picky Palate