Red Velvet Brownies!!!! 



Red Velvet Brownies with White Chocolate Frosting
1 stick butter
1 1/2 cups sugar
2 eggs
2 tsp. vanilla
1 1/4 cups flour
1/4 teaspoon salt
3 T. cocoa powder
2 T red food coloring (I used red food color paste so in that case, less than 2T)
Preheat oven to 350. Line 8 x 8 pan with nonstick foil. In a small bowl, mix cocoa powder, food coloring and vanilla to form a paste. Set aside.
In a mixer, cream butter and sugar till fluffy. Add eggs. On low, mix in the cocoa powder paste, flour and salt. Mix only until combined. Spread evenly in the pan and bake 25-30 minutes, or until toothpick inserted in center comes out clean. Cool completely. At this point you have delicious CHEWY brownies. Serve as is or with powdered sugar if you want. Or…to guild the lily, proceed to white chocolate frosting!
White Chocolate Frosting:
Frosting:
1 stick butter, at room temperature
2 1/2 cups powdered sugar (I sifted this through a fine colander to reduce lumps)
1 tsp. vanilla
4 ounces white chocolate, melted (melt slowly & carefully in microwave)
1/2 tablespoon milk (I added a little more to thin it out-eyeball it)
Cream butter in mixer till fluffy. Add vanilla. On low, mix in powdered sugar, then white chocolate. Add milk to reach desired consistency. Whip on medium a few seconds till fluffy! Spread on cooled brownies. Chill and then cut! Take a picture for the bake along album!!
Recipe adapted from my friend at ThatSkinnyChickCanBake.blogspot.com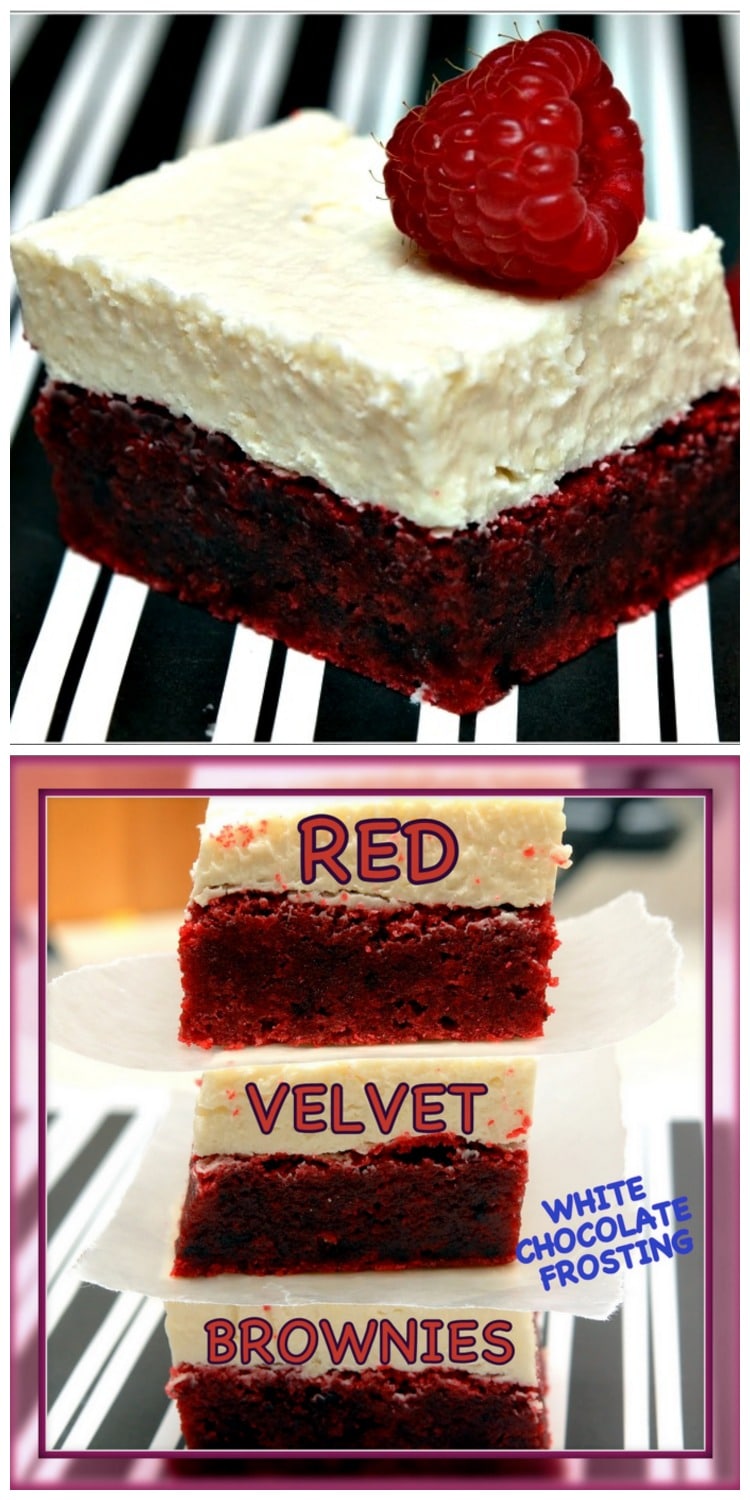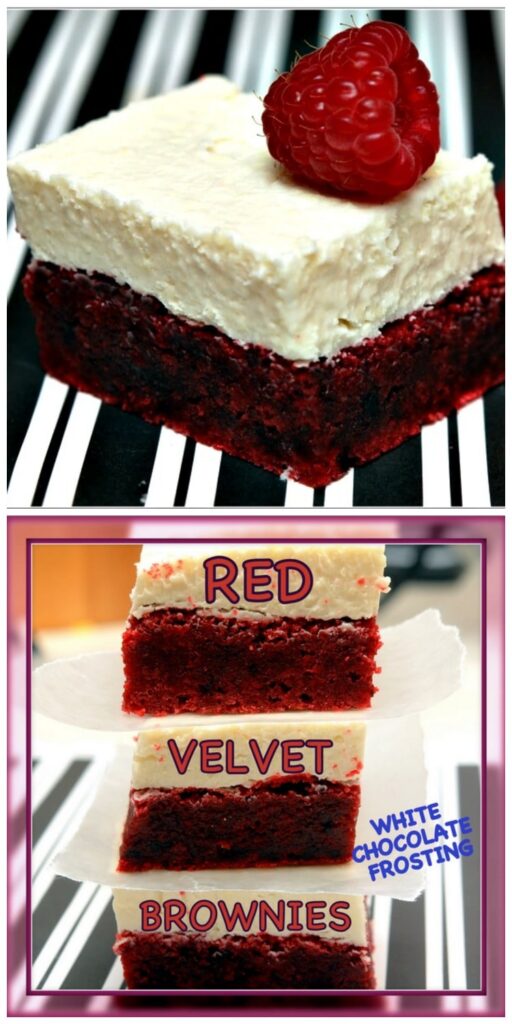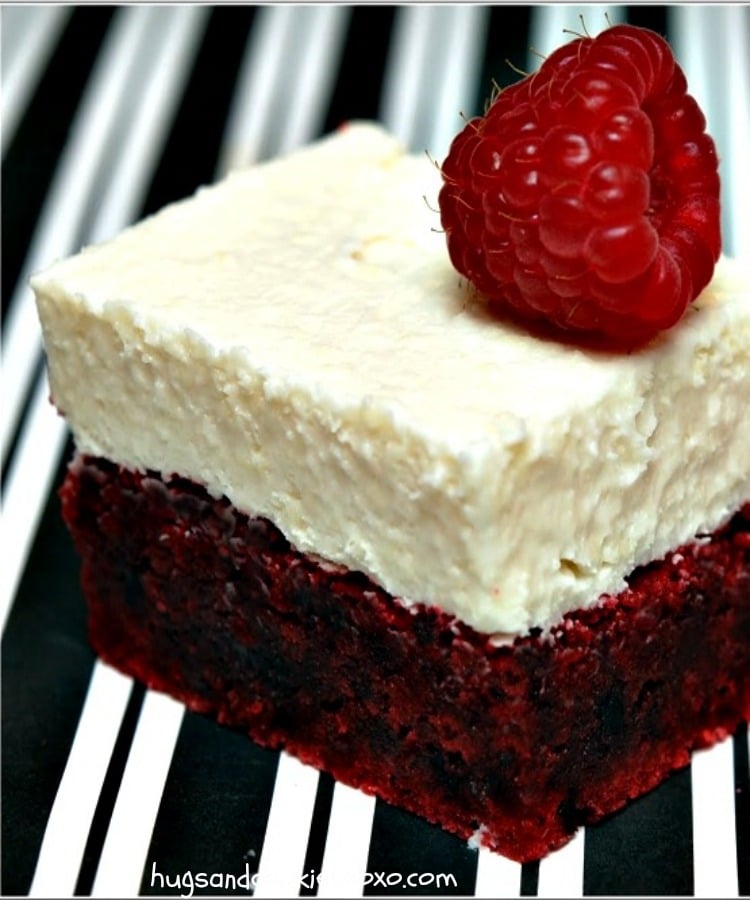 You May Love These, Too! XOXO