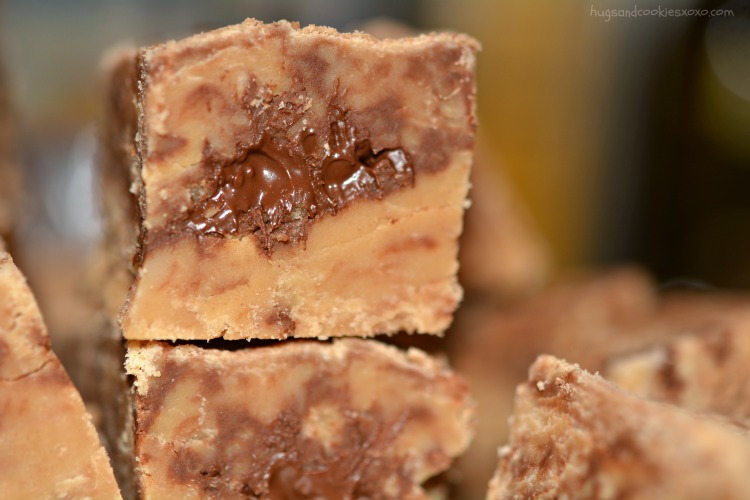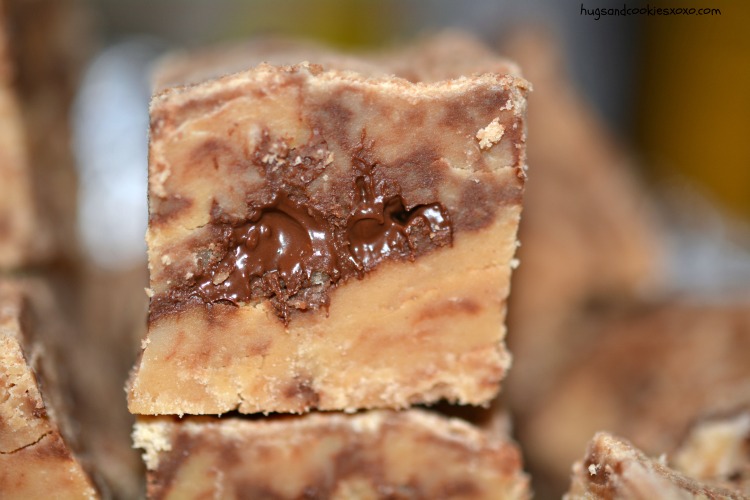 Peanut Butter Fudge With Chocolate Ribbons
Ingredients
Peanut Butter Fudge with Chocolate Ribbons
1½ cups sugar
6 tablespoons butter
⅓ cup evaporated milk
½ teaspoon vanilla, divided
¼ cup peanut butter
3.5 ounces marshmallow creme
4 ounces semi-sweet chocolate
Instructions
Line 9x9 pan with non-stick foil. (To make it extra thick use a loaf pan!!!)
Combine sugar, butter, evaporated milk in a heavy saucepan.
Bring to a boil, stirring constantly till temperature reaches 234º.
Remove from heat and stir in vanilla, peanut butter, marshmallow creme.
Mix well.
Stir in chocolate just until ribbons form-don't completely stir it in.
Pour into prepared pan and smooth with off-set spatula.
Cool to room temperature, then cut into squares to serve.
Freezes well too!
Recipe adapted from my lovely friend Liz at 
That Skinny Chick
 Can Bake!!!!
You May Love These, Too! XOXO