Brownie Cheesecake Bars with Cookie Dough
OOOh!!!! This dessert truly delivers! A bit of brownie, a bite of cheesecake and a taste of cookie dough. It is everything!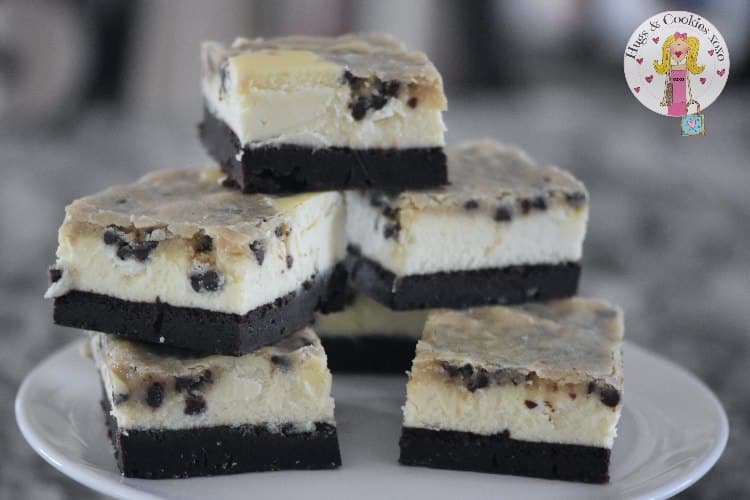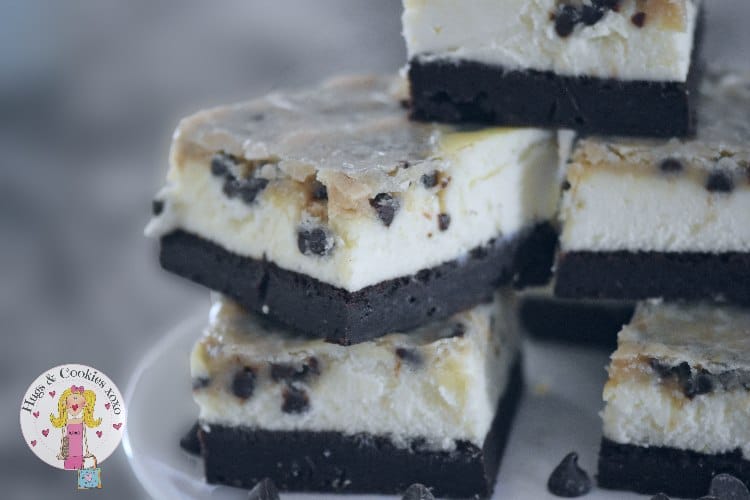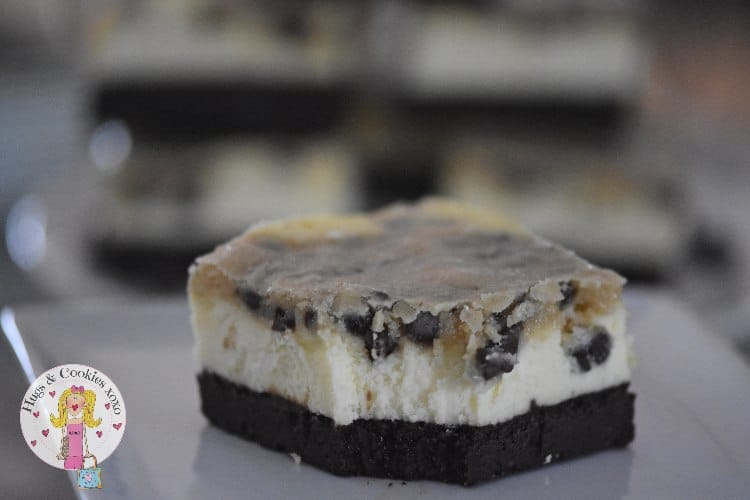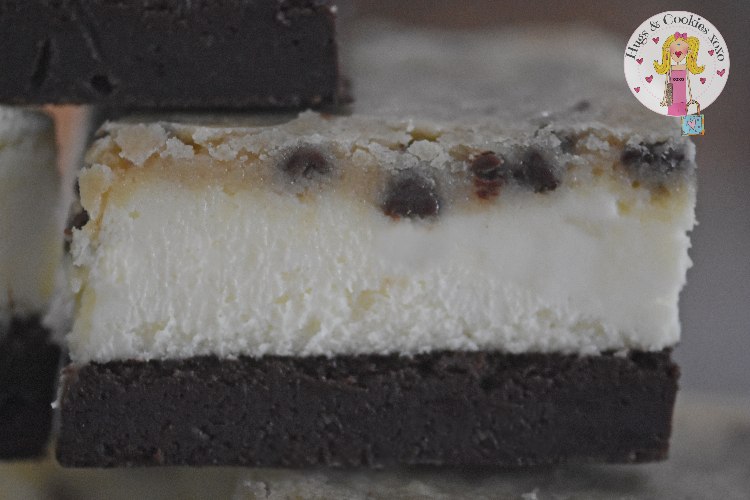 You may need:
Brownie Cheesecake Bars with Cookie Dough
Ingredients
Brownies
8 T. melted butter
1 c. sugar
1 c. unsweet. cocoa powder
¼ tsp. kosher salt
½ tsp. vanilla
2 eggs
½ c. flour
Cookie Dough:
4 T. butter, soft
⅓ cup light brown sugar, packed
¼ cup white sugar
¼ teaspoon fine salt
1 teaspoon vanilla extract
2 tablespoons milk
¾ c. flour
½ cup mini chocolate chips
Cheesecake
16 ounces cream cheese, at room temperature
½ cup sugar
2 leggs
1 T. flour
¼ tsp. kosher salt
Instructions
Brownies
Preheat the oven to 325°F.
Line 8x8 pan with nonstick foil.
In a large bowl combine the butter, sugar, cocoa powder, and salt.
Stir to combine.
Add vanilla.
When cool enough, add eggs.
Add flour and pour into pan once blended.
Bake 15 minutes just to set them up a bit. (let cool a bit)
Cookie Dough:
Beat butter, sugars, salt and vanilla until creamy.
Add flour.
Stir in chips.
Line another 8 inch pan with parchment (spray w pam), press in the cookie dough and top with another sheet parchment (spray w pam) Place in fridge to chill. (This layer will be placed o top of the cheesecake later.)
Cheesecake
Beat cream cheese and sugar to combine.
Beat in eggs, flour and salt.
Pour this over the brownie layer carefully.
Remove the cookie dough from the other pan and discard one layer of parchmet.
Carefully flip the dough onto the cheesecake and remove second parchment.
If some of it breaks apart, no worries. Just cover the cheesecake the best you can.
Bake 50 mins.
Cool to room temp then chill a few hours.
Adapted from Handle the Heat
You May Love These, Too! XOXO