Rich? Check!
Decadent? Check!
Worth every single calorie? Check!
Stop reading and just start baking. Scroll right down to the recipe as these do not disappoint! The brownies are very decadent and the frosting pushes them right over the edge. Total swoon! Try these brownies with peanut butter frosting for your next party! Or breakfast..I won't judge!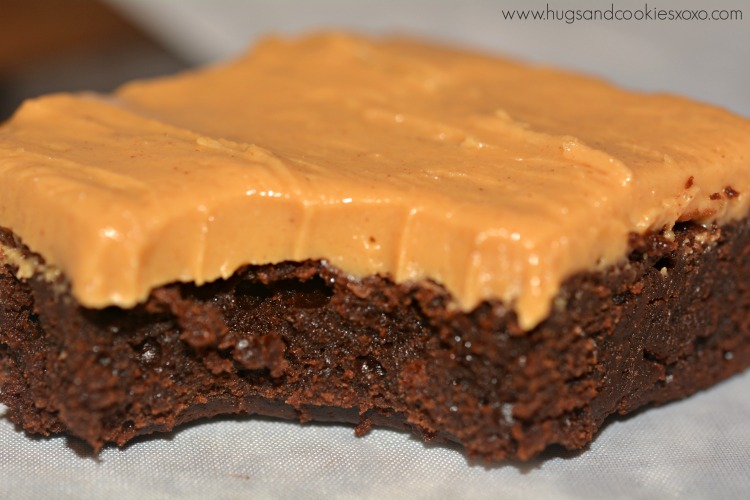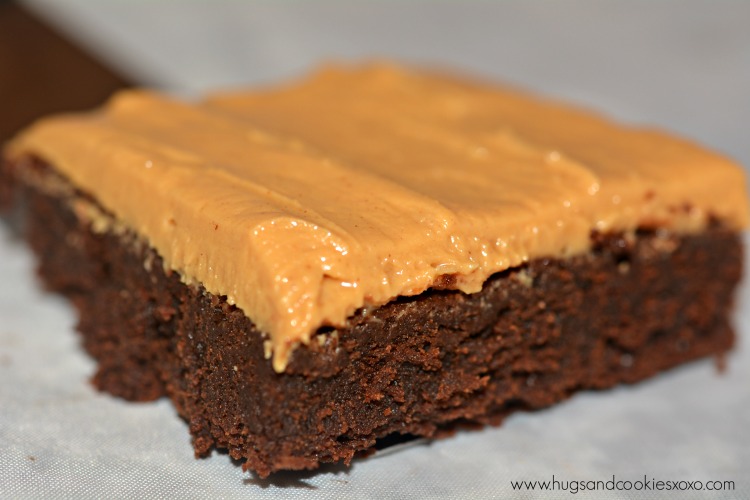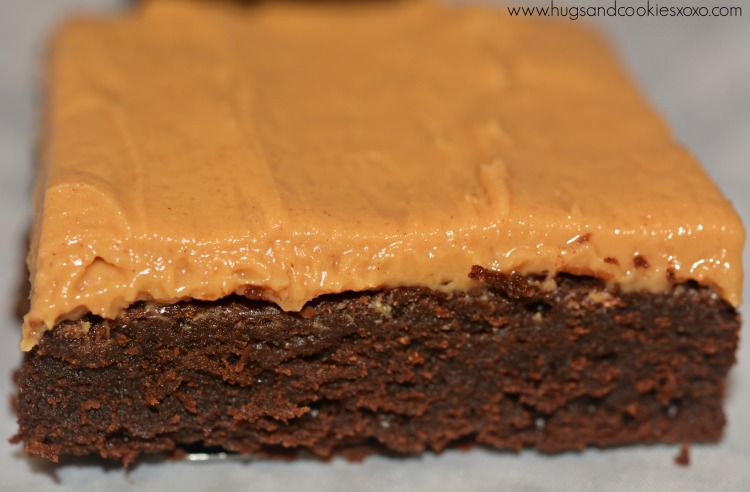 You'll Need:
Brownies with Peanut Butter Frosting
Ingredients
Brownies
5 ounces unsweetened chocolate, coarsely chopped
4 ounces bittersweet chocolate chips
½ cup butter
1½ cups sugar
4 eggs
1 teaspoon vanilla extract
½ cup all purpose flour
¼ teaspoon salt
Frosting
1 cup creamy peanut butter
3 tablespoons butter, room temperature
⅔ cup powdered sugar
1 teaspoon vanilla extract
Instructions
Brownies:
Preheat oven to 350°F.
Line 13x9 pan with nonstick foil.
Combine both chocolates and butter in a pot.
Stir over low heat until melted and smooth.
Cool.
In a mixer, beat sugar, eggs, and vanilla extract on high 5 mins.
On low, add flour and salt, then melted chocolate mixture.
Pour in pan and bake 20 mins.
Cool.
Frosting:
Beat peanut butter and butter.
Add powdered sugar and vanilla extract.
Beat well and spread over brownies.
Chill 1 hour and dig in!
You May Love These, Too! XOXO