This breakfast is just ridiculous. After eating this with some fresh whipped cream and strawberries you will never again look at your Corn Flakes in the same way. This is perfect for company as you bake it in the oven and don't have to cook it on the stovetop in batches. Warning: if you make this for guests they may just show up on your doorstep next weekend too!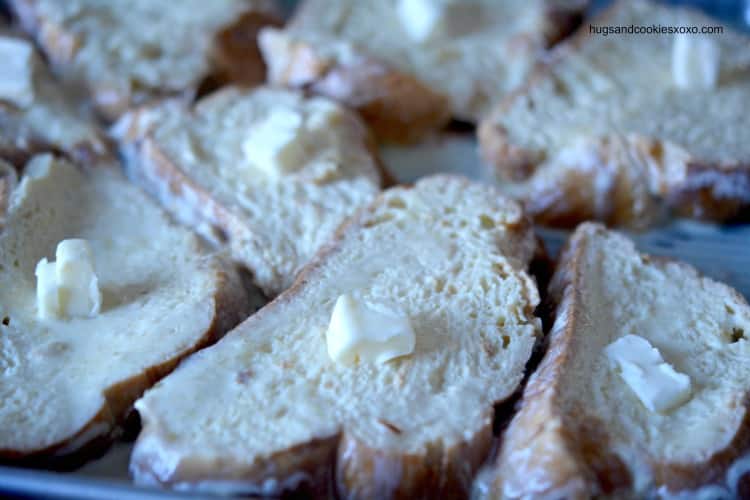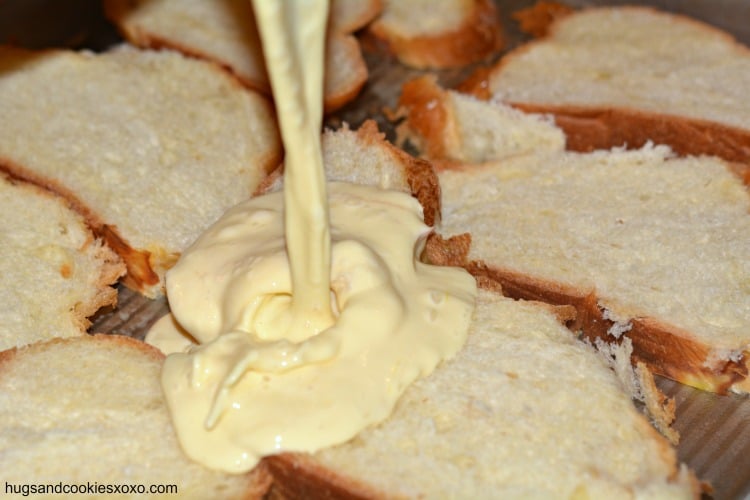 Overnight Challah French Toast
Ingredients
Custard:
8 eggs
1½ c. whole milk
1½ c. heavy cream
4T. sugar
1T. vanilla
Dash cinnamon (Optional, I skipped it this time)
Topping
Instructions
Grease 12x18 jellyroll pan and lay bread in an even layer.
Mix everything else together to make the custard and pour it evenly over the bread.
Cover and stick in the fridge overnight,
In the morning, flip over the slices.
Preheat oven 350 and dot the bread with 2 Tablespoons soft butter.
Bake uncovered 450-60 minutes until puffed and golden.
Serve with whipped cream, syrup, berries or even caramel!