I had some leftover shrimp from last night's dinner and decided to use it on our cauliflower pizza. Wise decision my friends, very wise. This time I tried a new method for the cauliflower pizza. It suggested cooking both sides so I tried it. 100% delish! Not exactly "crispy" as we know pizza crust to be but it was fabulous. Not a necessary method but worth trying to see what you think!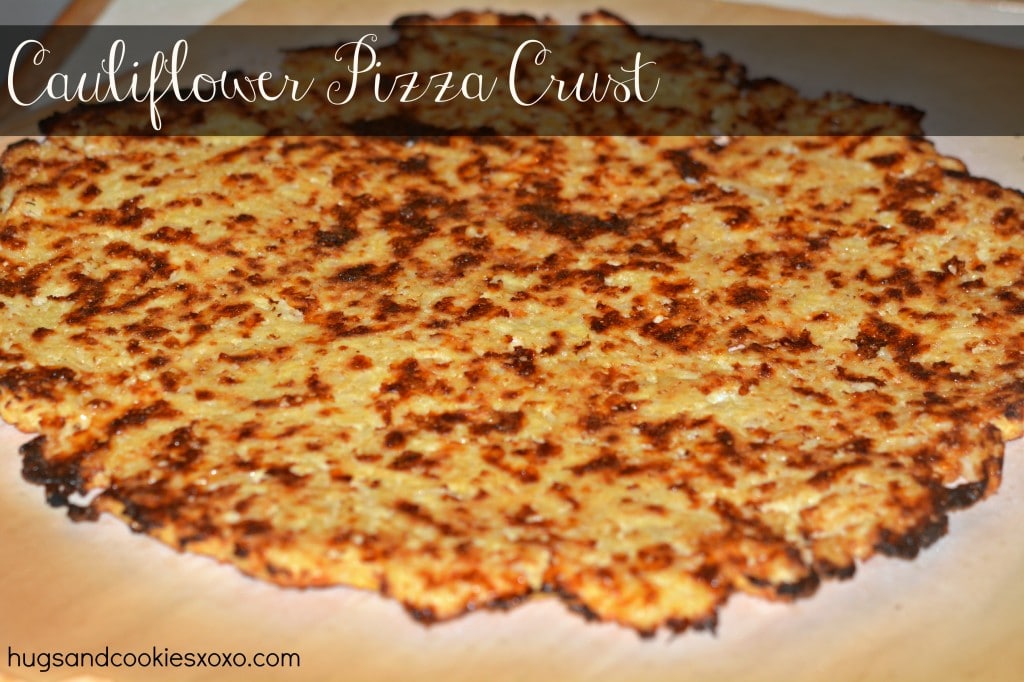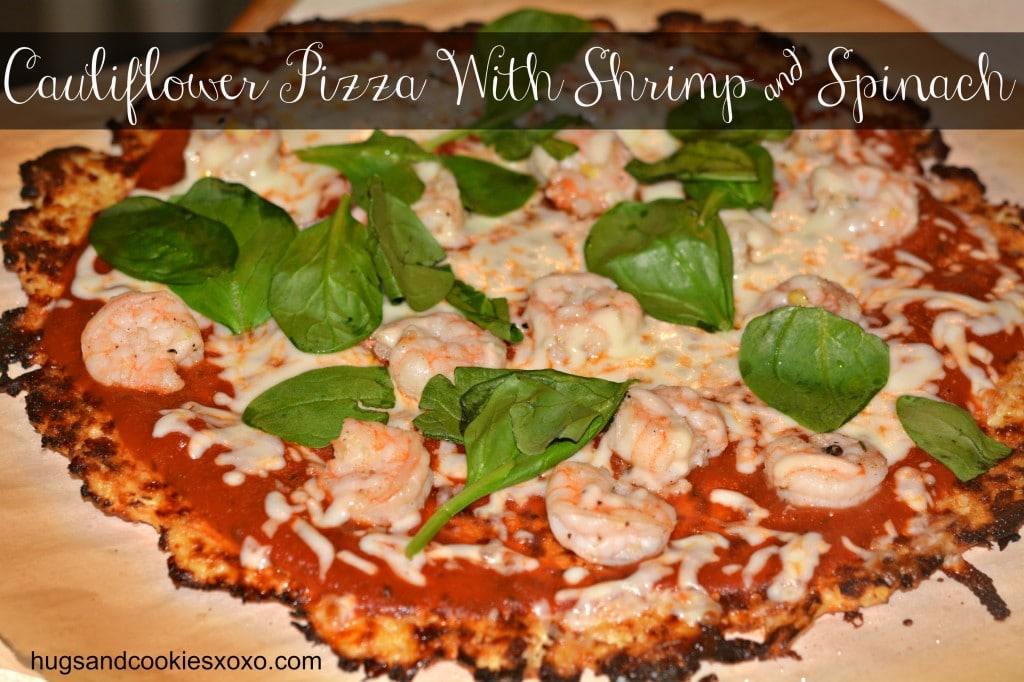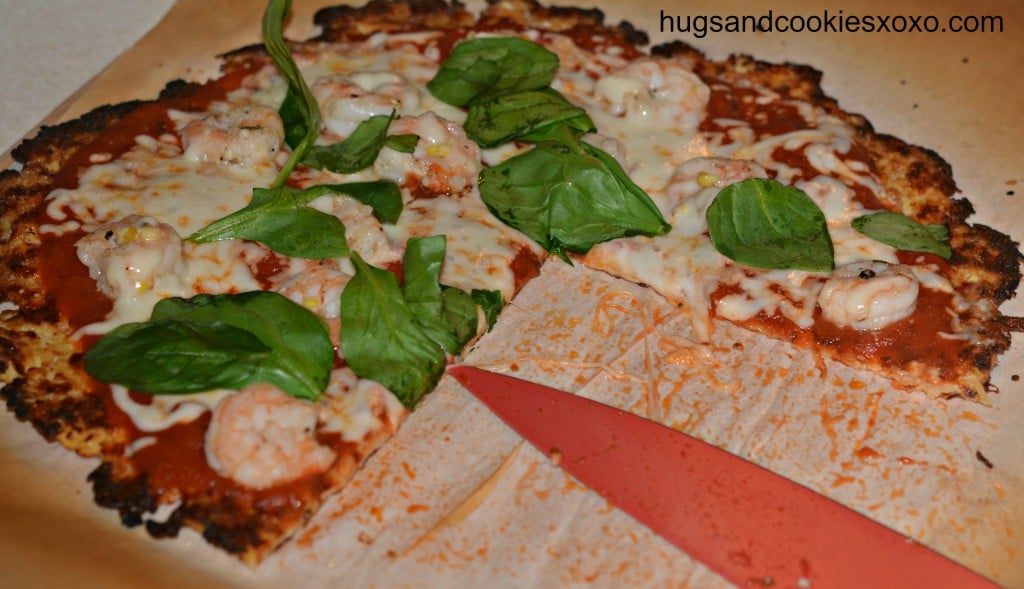 Cauliflower Pizza Crust:
Ingredients:
1 cup cooked, riced cauliflower (Cook in microwave, put through ricer and dry very well in salad spinner.)
1 egg
1 cup mozzarella cheese, shredded

Directions:
Preheat oven to 450 degrees F. THE SECRET IS IN GREASING YOUR PARCHMENT VERY WELL. PAM SPRAY DID NOT WORK WELL ENOUGH FOR THIS. GENEROUSLY OIL A ROUND PIECE OF PARCHMENT WITH OIL AND WIPE OFF EXCESS SO IT DOESN'T LEAK OFF SIDES IN OVEN. In a medium bowl, combine cauliflower, egg and mozzarella. Press evenly on the parchment into a round.I baked mine directly on a pizza stone (while on the parchment still) at 450 degrees for 12-15 minutes.Remove the pan from the oven. Flip over onto another piece of oiled parchment and cook the other side for about 5-8 minutes. To the crust, add your toppings. I added sauce, cooked shrimp, cheese & spinach. Return to the oven until the cheese melts.