These goodies date way back to my college years and they are still a hit today! They are a perfect combo marrying brownies with cheesecake. These are great served cold or left out to room temp! Cheesecake brownies will please any crowd and they also freeze perfectly! You may want to double the batch and keep some in the freezer for your next event or for that day when surprise company just happens to drop in! Whip up some cheesecake brownies soon! You will be happy you did!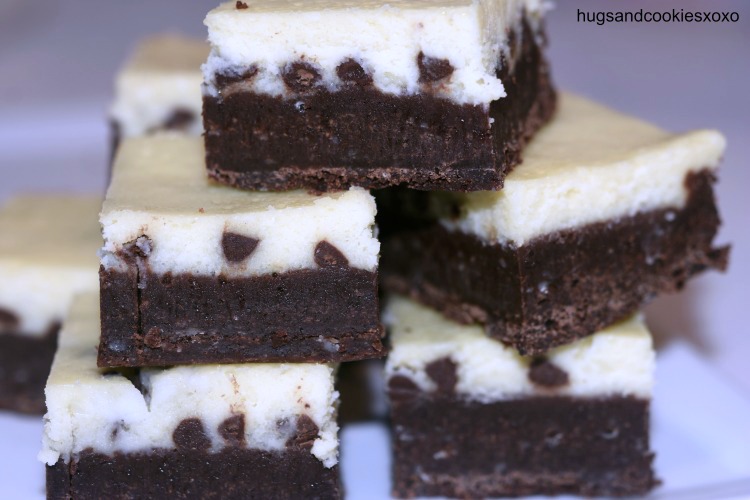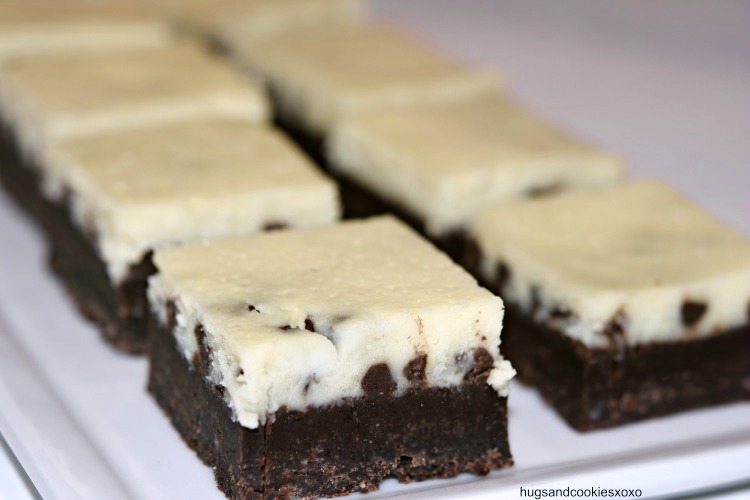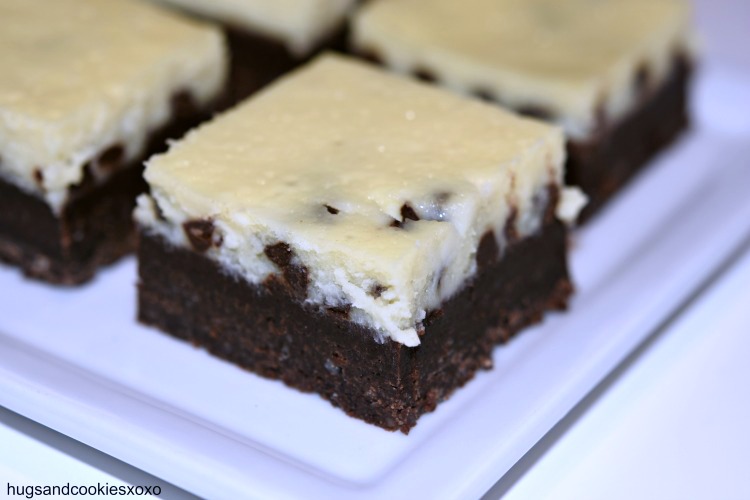 You may need:
Cheesecake Brownies
Ingredients
Brownies
12 ounce mini choc chips
½ cup sugar
4 T. soft butter
2 eggs
1 tsp. vanilla
½ tsp. salt
⅔ c. flour
Cheesecake
8 ounces soft cream cheese
½ c. sugar
2 T. soft butter
2 eggs
2 T. milk
2 T. flour
¾ c. chocolate chips
Instructions
Brownie
preheat oven 350
Melt chocolate chips and set aside
Beat butter and sugar.
Add eggs, vanilla, salt.
Add melted chips.
Add flour.
Spread into 9 inch baking pan lined with nonstick foil.
Cheesecake
Beat all ingredients.
Stir in chips
Pour over brownie base.
Bake at 350 for 40-45 mins.
Cool and refrigerate.
Cut into squares.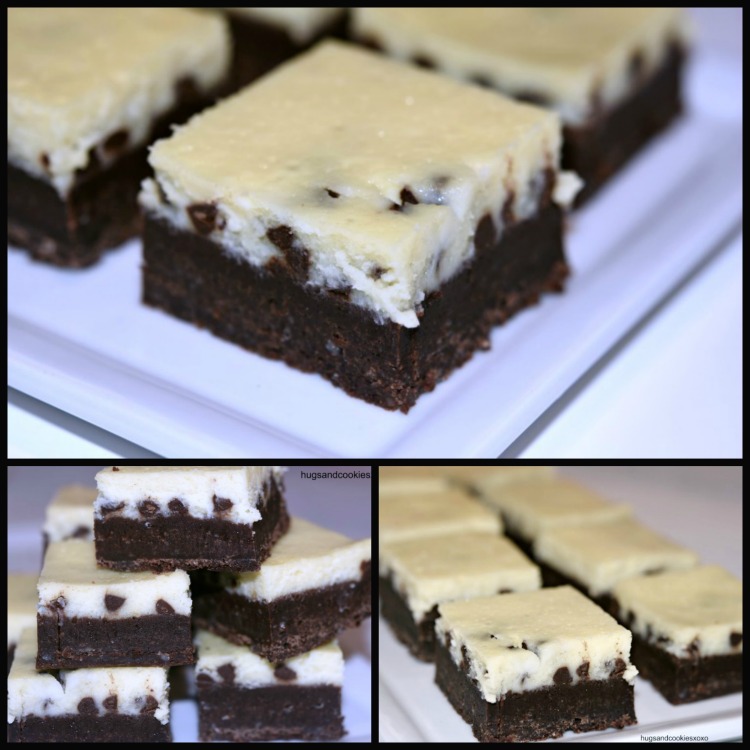 You May Love These, Too! XOXO