Chewy Chocolate Chip Cookies
This recipe is for the cookies on the far left of this picture! This was a family taste test comparing the best of the best cookies!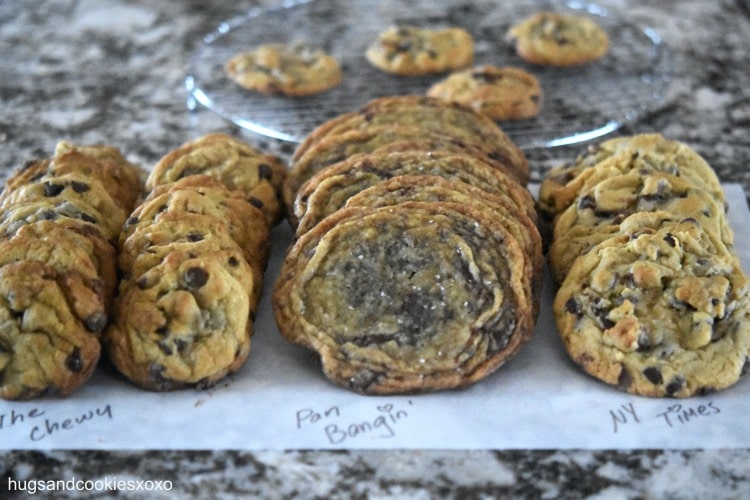 Chewy Chocolate Chip Cookies
Ingredients
16 tablespoons (2 sticks) unsalted butter
12 ounces bread flour
1 teaspoon kosher salt
1 teaspoon baking soda
2 ounces granulated sugar
8 ounces light brown sugar
1 large egg
1 large egg yolk
2 tablespoons whole milk
1½ teaspoons vanilla extract
12 ounces semisweet chocolate chips
Instructions
Heat oven to 375°F Line cookie sheet with parchment paper.
Melt the butter gently in microwave and let cool a bit.
Pour butter into mixer and beat with sugars 2 mins.
Add eggs, milk, vanilla and combine.
Add dry ingredients.
Add chips evenly and chill dough at least 1 hour.
Scoop the dough into 1½-ounce portions and place on the sheets,
Bake 11-15 mins.