Love those huge, caramel chocolate apples that sell for 18 dollars a piece? Why not make your own! Thanks to Chocoley you can! All you need is their caramel, chocolate and some sticks for your apples. I use their Bada Bing chocolates. Such a cute name and they not only melt completely evenly and smooth, but they are nut free and gluten free, too!!!!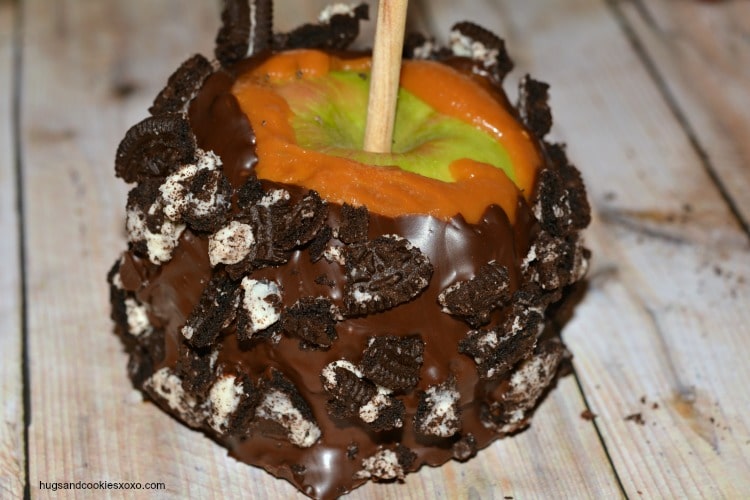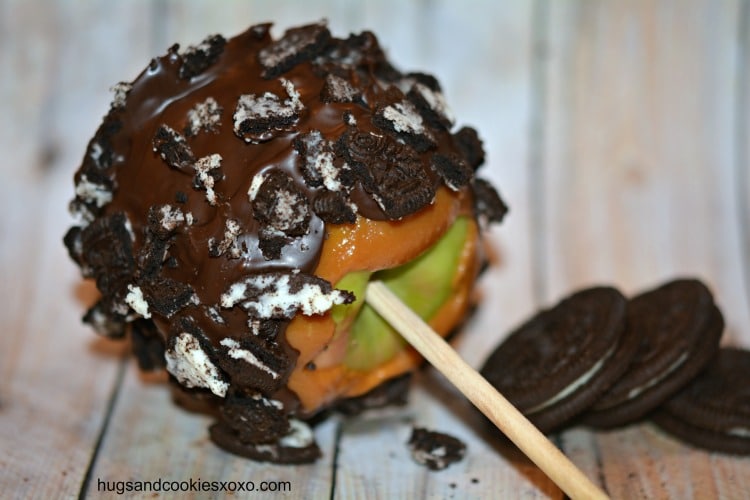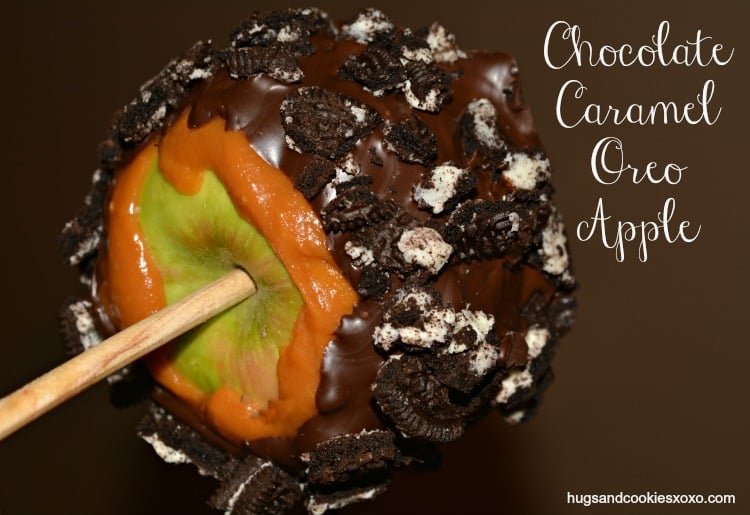 Ingredients:
Chocoley Brand Caramel
Bada Bing chocolate
4 apples
oreos, crushed
wooden apple sticks
Directions:
Press apple sticks into apples.
Melt Chocoley caramel in the microwave very slowly.
Dip apple in caramel and lay on silpat mat. place in fridge.
Melt chocolate in microwave.
Dip caramel apple in and lay back on silpat.
Sprinkle on oreos and chill to set.
Mmmmmmmmm!
You May Love These, Too! XOXO